Impact & Interaction
Stephen Vanasco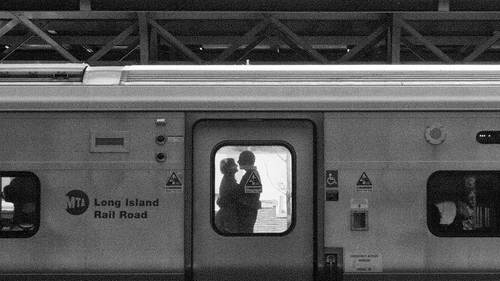 Impact & Interaction
Stephen Vanasco
Lesson Info
2. Impact & Interaction
Lesson Info
Impact & Interaction
Growing up pre-Internet, the first exposure I had to photography was through skateboard magazines. Turning pages, really taking that time to soak in an image and see the creativity that was offered through those magazines is really what initially opened up my eyes to this is what photography is. This is a potential, and this is what it could be. Aside from that, it was also the moments where you're looking through a shoebox of Polaroids or a shoebox of photos of family times. You know, this day and age, everything's on a cloud, everything is swiped for the most part and I had that realization about, maybe 15 years ago, that this tactile engagement is kind of like disappearing because I wasn't printing enough. More people that I know, the more they got adapted to technology, they stopped printing. So there's something that's kinda being lost there, just being able to instantly hold it in your hand and feel the paper weight, feel the type of paper, and just really soaking in an image ver...
sus just having these artificial lighting from your phone, it just doesn't go the same way. So I thought to myself, a little bit after I got into photography, I'm gonna get a printer. I wanna start learning how to print. One was just 'cause I loved it, but two is also at the time, I couldn't afford any real art work per se. So I thought, well, at least I can print photos that I like making and have something like that to hang in my place. I also thought that it'd be great to give prints away to friends. Because the whole idea too, I think is, if you really are passionate about something you do, whether it be painting, writing, photography, is you want people to share what you're experiencing and enjoy what you're creating as well. So those were the first couple of things, but along that way, I quickly learned that printing from the base is a whole different beast. You could learn a ton about photography and be well-knowledged about how to make a photograph. Printing's the same thing. If you think you're just gonna jump into it and instantly start making prints, you're wrong 'cause chances are you're gonna run through paper and run through ink experimenting. And that's exactly what I did. Colors not rendering the same, learning how to frame sizes onto the paper, understanding the ink usage, understanding the effects that different papers had. I mean, I don't know much I went through initially trying to get it right, but over time, talking with other people and consuming knowledge and sharing knowledge with others, helped me more and more. Even to this day, I feel like printing, much like any other creative art form, you're never totally done. You can master it to a degree, but there's still more to learn if you really wanna push yourself to learn more. And that's where I'm at 'cause I feel like the only way communities grow is when you share knowledge. If you keep it to yourself, if you're not really having discussions and talks with each other, then the art form doesn't grow, the community doesn't grow. So I think it's important to share all that stuff. So yeah, I was going through all these different experiences trying to figure out like a print. And things would get better and better over time because I think coming from a skateboarding background myself, a big factor of that is a do-it-yourself mentality. You're kinda told a lot of things that you can't do it on your own, and to me, that's the biggest challenge. If you're telling me I can't do something, I'm gonna do it. If I don't know how to do it, I'm gonna learn how to do it. So fast forward from that, making prints, I then just started understanding all these different interfaces that go into digital inkjet printing. We'll cover with that as well. Just a quick question for the crowd here today. How many people that are here are actively printing on their own as it is right now? Good amount of you guys. That's great to hear. Because that's the one shocking factor that contemporary photographers that I'll meet and know and talk to, a lot of them will have these great systems and gear. They have all the lenses. They have the newest body of whatever camera they're using. But they don't even have a printer. And to me, it's kinda shocking 'cause there's that saying that a photograph isn't a photograph until it's printed. So, that's one note to say because I know a lot of people feel it's intimidating. Well, what kind of printer? What's the price point? It's much like a camera. You find a variety of printer whether it be Epson, Canon, that have a model within your price range. Go down to your local print shop, check 'em out. 'Cause I feel like if you can afford all this other fancy gear, chances are you can afford a desktop printer. You can afford some paper. And you can start making your work come to life versus writing it off as intimidation, writing off of the time, and all this different stuff. Yeah, so that's the one thing I really think is intriguing, when I meet people who are in love with the craft but aren't there just yet to where they're making their own prints.
Class Materials
Free eBook from Moab by Legion Paper
Ratings and Reviews
Great intro into printing and understanding paper choices. Loved it.
I also watch many Creative Live courses and found this one to be quite helpful particularly for those artists who may not have a tremendous amount of printing experience. Stephen's style of presentation is very clear and low key and many of the principles/processes which he discussed are integral to producing professional results.
Awesome. That was so on time. Thanks
Student Work