Starting to Monetize Your Prints
Stephen Vanasco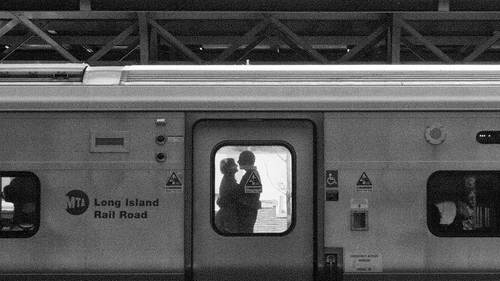 Starting to Monetize Your Prints
Stephen Vanasco
Lesson Info
4. Starting to Monetize Your Prints
Lesson Info
Starting to Monetize Your Prints
So, moving forward I started making prints, started giving them away to people. Then there comes this transition point in your photography where chances are someone, "Hey, I like that image. How can I purchase that?" So, that starts to happen. And, even more today, I find it really interesting on how it's been happening for myself, and I think it could happen for a lot people. We are living in this digital age where all these platforms, whether it's Instagram and Twitter, Tumblr, Facebook. I mean, there's a ton. I've been finding it really intriguing that as much as we're all consuming images these ways, even through websites, I have this weird feeling that a lot of people forget that photographs can be printed and hung in your house. I demonstrate through my stories a little fun thing I try to do when I have time called "at least one print a day". I'm going through a lot of my photographs and rather than just leaving them on a screen, I tend to print them out. And I notice this thing ...
happens whenever I print them out. Someone messages me, "Oh my gosh, I would love to have this print. How much?" And it starts this conversation of dialogue. So, we can talk a little bit about the idea of monetization of printing 'cause that is always like the most gratitude that I sense I get. I'm very grateful for it when people like a photo I make enough to want to have it in their home. That bit's really intriguing to me, and it's just like, yeah, that's what I'm trying to do is just share this thing that I love doing. So, for most people the idea if you factor in the money form, you know, you buy a desktop printer or you buy a box of paper. You know, paper can cost, say 11 by 14 Juniper Baryta Rag paper is roughly around 60, 65 bucks. You get 25 sheets in it. You know, even if you're starting low. And the idea too, when you sell your prints, it's okay to start low because you could always go up. You can try to come out the gate with fine art prices, but chances are you might be scaling them back because not everybody's gonna have the means for that and it depends I guess what you want to do with your art, but if the idea is sharing it, having people enjoy it, you gotta figure out what start's better for you. So, factor in the cost of a printer, factor in the cost of paper. Even if you're selling 25 sheets at 20 bucks of the Baryta Rag 11 by 14, you're going to start making a little bit of money. And it takes time. And, to me, that's the most controlling aspect of printing that's great is it's at your pace. You know, it's your time and your speed of how you want to sell things. It's not for someone else. It's not for something you're not interested in. It's for you. So, what better way to control your imagery and how it gets out there to the world than doing it yourself and selling it yourself? I always thought that that was a great thing, and then it goes from there 'cause it's different sizes, different prices. You really build out your own business model, your own business template based on what you're gonna sell. It can go to the gallery, it can go to just a private collector. There's a lot of ways to do it, and I think that's one of the ways that people always overlook 'cause it does take time. It's not gonna happen overnight. But you keep building it up and building it up and before you know it, within, you know, six months, a year, two years, you'll start seeing the income grow and grow and grow.
Class Materials
Free eBook from Moab by Legion Paper
Ratings and Reviews
Great intro into printing and understanding paper choices. Loved it.
I also watch many Creative Live courses and found this one to be quite helpful particularly for those artists who may not have a tremendous amount of printing experience. Stephen's style of presentation is very clear and low key and many of the principles/processes which he discussed are integral to producing professional results.
Awesome. That was so on time. Thanks
Student Work