Travel Photography: Creative Storytelling
Ian Shive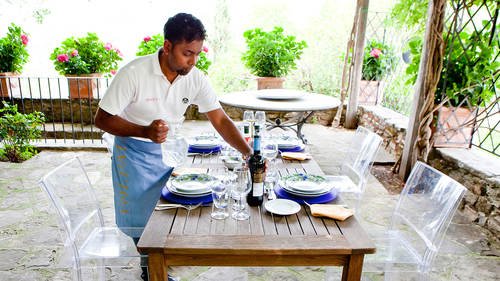 Travel Photography: Creative Storytelling
Ian Shive
Class Description
Whether you are an outdoor adventure photographer or you specialize in weddings, travel photography can round out your portfolio giving you a new creative outlet while adding new revenue for your business. Traveling is more than just seeing a beautiful skyline or view, it's about immersing yourself into the culture. In this unique course, outdoor photographer and filmmaker Ian Shive explains how to tell the story of your travels while capturing the daily details of your experience. He'll show you everything from capturing the mood of a cafe to photographing the people at the heart of the city, town or destination you are visiting. When it comes to travel photography the journey really is the destination.  

Ratings and Reviews
If you are interested in shooting a travel story for publication, this is a helpful class. Ian breaks down the elements of storytelling through photography. He shows you what to look for in building that story and how to shoot it. This is a journalistic documentary viewpoint, not a go on a family vacation and take great photos class. In addition to the story-telling education, I also found it helpful to learn about the technical details; how he uses ISO, shutter speed, Aperture priority (Av), how to shoot into windows, and the importance of shooting both in portrait and landscape. If I were to add to this class, I would include segments on how to pitch your travel photos to publications and perhaps an interview with an editor to find out what they like to see from photographers. I would love to see more locations as well. I've taken some of Ian's other classes, and I think he's a great instructor. This class was definitely helpful.
I guess travel photography means different things to different people. I understood exactly where Ian Shive was coming from in this presentation and I found the information was extremely useful. I guess if you are looking for a video on how to photograph the Eiffel Tower, when traveling with family, this is not for you. If you wish to take back a deeper memory of a place, or wish to submit an article for travel publications, this series of videos would be more to your liking. I enjoyed watching Mr. Shive go through the process of documenting the cafe, its owner and its patrons. His general advice and strategies were useful to hear and see in action. He did provide some technical information on settings, although I did note he was in a well lit establishment. It would have been interesting to see how he would handle a place with less than ideal light. Overall, that is a small criticism. I very much enjoyed the flow of the videos and recommend them to anyone who is interested in seriously documenting the interesting locations they come across in their travels.
as the title is "travel photography" what came to my mind is walking through the street of a city, but it wasn't ... Ian Shive took "Salmon Bay Cafe" as a case study for traveling photography, through which he gave good tips for traveling/ magazine essay / telling a story in general. I've learned a lot about the effect of ISO and "handholding" the camera, tips for how to get the authentic story of a place and tell it with photo... It's not all you need about traveling photography, but it gives a good start and lots of valuble tips
Student Work