Yoga for Photographers: Part 2
Vanessa Joy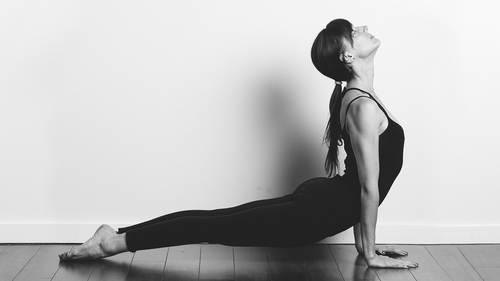 Yoga for Photographers: Part 2
Vanessa Joy
Class Description
AFTER THIS CLASS YOU'LL BE ABLE TO:
Know what to do before and after shoots to minimize pain and maximize concentration and creativity.
Add longevity to your photography career.
Get targeted relief to the areas that hurt photographers most.
Have a boost of energy levels for both work and home.
ABOUT VANESSA'S CLASS:
Yoga for Photographers: Part 2 is a set of easy-to-follow movements that'll bring relief to your photographer pain points.
In addition to four, full yoga classes, you'll get 6 Quick Fix Videos that'll address only the target problem areas you want, without the extra fluff and time that full workouts take.
Start feeling better and giving your clients 110%. You'll be amazed at how quickly your pain will be alleviated.
Yoga for Photographers: Part 2 is about:
Quality of Life
Longevity of your Career
Brand Image
Mental Health
Focus
Creativity
You might also like Yoga for Photographers: Part 1 with Vanessa Joy
WHO THIS CLASS IS FOR:
Photographers who don't think they could do yoga because they're not flexible (I promise you can do this!).
People who want yoga routines that are effective and don't take an hour to do.
All of those that are tired of feeling like they have a monster hangover after a photoshoot.
Photographers look to reverse the damage that lugging and shooting with heavy gear has done.
ABOUT YOUR INSTRUCTOR:
I'm Vanessa Joy, a wedding and portrait photographer in the Austin and NYC area.
I love photography, but MAN That gear is heavy! Even knowing the best ways to hold a camera, I wound up visiting a chiropractor three times a week, going to physical therapy, trying acupuncture, massage, and even steroid injections.
I'd had enough. Enough of being sore after a wedding or shoot day. Enough feeling my nerves pinch and muscles tense every time I picked up my camera. Not anymore.
The way I beat the pain, found loads of energy, reached my physical goals, and gained confidence was easier than I thought. And it was way less expensive than the thousands I was spending on doctors and therapy.
After speaking to photographers all around the world at places like FStoppers, CreativeLive, WPPI, Photo Plus Expo, ShutterFest, Imaging USA, and many, many more, I know I'm not alone! I'm committed to helping photographers eliminate typical photographer aliments and feel great about themselves and their careers.
Discover EXACTLY what I've been doing to extend the longevity of my photography career and be able to spend the day after long wedding weekends playing with my son and daughter, completely pain-free.
Ratings and Reviews
Student Work