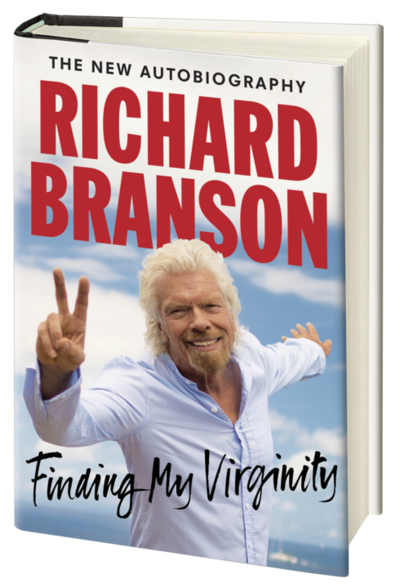 THE PATH TO GREATNESS IS NEVER A STRAIGHT LINE
Read about the ups and downs, the triumphs and failures in Richard Branson's new autobiography, available now.
GET THE BOOK >
How to Break the Habit of Self Doubt & Build Real Confidence with Mel Robbins
Its amazing how many of my toes Mel stepped on. I have listened to self help and motivational speeches, but Mel uncovers everything that has been ailing me in my career and personal life like no other person or speech ever has. "Confidence is simply making the decision to try" or "if you have a problem that can be solved with action, you don't have a problem." These two jewels are my new MO. Thanks Mel!
— Mark
The Power of Negotiations with Vanessa Van Edwards
Vanessa is fantastic; her positive energy is contagious. This has been the best three hours I have spent learning in a very long time. This course is well-worth the investment in time and resources.
— Reza Molavi
Six Months to Six Figures with Peter Voogd
I don't normally provide reviews but I LOVED this class. Peter is very inspirational and authentic. He has synthesized the information from many top-level mentors, courses & books and personal experience into a tangible, strategic process.
— Mary Landry
Designing Your Life: How to build a well-lived, joyful life with Bill Burnett & Dave Evans
A fantastic class for someone seeking to optimize their life for a greater sense of satisfaction and especially for someone who is considering a career transition. We are taught effective methods for brainstorming, examining, and prototyping our options, and we are given an approach for the hardest task of all: how to make a choice when faced with multiple good options! Also great tips for networking and getting your foot in the door.
— Julia