3D in Adobe Illustrator CC
Map Artwork to a 3D Object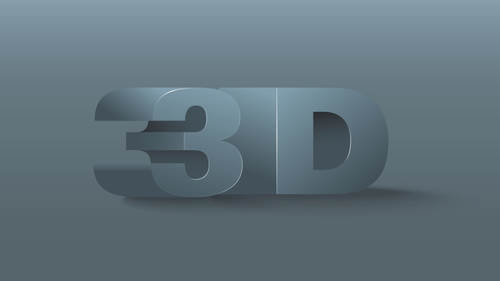 3D in Adobe Illustrator CC
Map Artwork to a 3D Object
Lesson Info
Map Artwork to a 3D Object
But there's more What happens when you've seen objects actually rendered as a final finished product? Well, one of the things I have is I've got my files here, and I have a label that I'd like to put on here. And let's see, I got my go to my Dropbox here got all my bumble bee and I have created a great little bumble bee label to go on my jar of honey. And here is my label that I'd love to put on my jar of honey. I'm in a render a jar of honey on. The client wants to see exactly what this is gonna look like. So I'm going to go ahead and I'm going to draw a jar, and I'm going to go ahead and revolve the whole thing. I don't put a label on this because going in and just rendering the objects. It's fine, but I want to do a little bit more fun with this. So I'm gonna take my label. I'm gonna go back to my file and I'm gonna draw a jar of honey and I'm gonna start off with just a basic rectangle as my jar of honey. I'm gonna draw half of this right here. I'm just gonna select with a direct s...
election tooling around this corner at the bottom because the honey is going to be rounded. I'm gonna put another box on top here because this is going to be kind of my edge is gonna join these together using my Pathfinder mode. And I'm going to select this corner around this corner a bit like that corner around that corner a bit when there is basically kind of my honey jar right there. And I could put a lid on this right now, but for now, take this and create just a very light yellow. This is going to be kind of my container right there. And I definitely want to switch the fill in the stroke so that this is going to be clear so we can see this so I can put some honey inside later. So I'm gonna flip the fill in the stroke just by using the little flip right there and then go to my appearance panel on the bump up the stroke to give a bit of thickness. Now, I don't want a lid on this yet. I want to be able to look down into the jar with a lid off. So I want to take this off so that I have just the jar and definitely rounding the edge of the jar. I want to take the stroke. When Around the end caps, they're hot dog the ends. So that this looks like an open jar of honey in here. And maybe if I want I may actually go in here and may put a couple little things here with a pen tool that I could go in and gonna select that. First add my points right there. I'm gonna go away, and I'm gonna create a little bit of bumps in the jar right here. Kind of like little screw lid right there. Kind around those off a little bit. Just so I've got a little bit around in this kind of create little kind of screw top for the jar. There it is. Awesome. Select that jar effect three d. I'm gonna revolve the whole thing. See how that looks. Make sure is doing it from the left edge. Great candleholder, isn't it? I love doing this. I need to render it from the right edge to you Can't believe how many things you can come up with him and you render it from the opposite edge when that's an awesome candleholder. It's got a really big bass. Also looks like a perfect place to screw in a lightbulb. Little did you know that's also a little jar of honey for a big jar of honey. I know What are the chances? So here's my jar of honey that I have but I want to make this translucent So I'm gonna go to my opacity I'm gonna go under my multiply here So when I multiply this this is going to go through and allow me to show through If I have anything in here could actually control the opacity of this as well. So now I want to put a label on this jar of honey. So how do we go and take a label and do this? Well, here's what I have to dio with any label that I have. Here's kind of a weird thing. I can't just go win and copy this and then paste it in here. What I'm gonna do is I'm going to take this and the only thing that I can apply to a three D rendered object is this is a symbol. It's kind of weird, but this is what you have to dio. I need to turn this into a symbol in order for me to access this file to have it go on to my three D rendered jar. So I'm gonna go into the window menu. I'm gonna call up my symbols panel, and there's my symbols. And if you haven't used symbols before, there's some basic symbols in here that you can use, and you can apply those to any of your three D rendered objects that you want, or you can create your own symbol. And it's this easy. Create your artwork, select everything, and just take this artwork using your selection tool and drag it into your symbols panel and drop it. That's gonna ask you what it is. And I'm just going to call this my honey label and it's going to be a graphic, and it's going to be a dynamic stumble. There we go. I click OK, and it's now in there so you can see right there. There it is. It's a symbol that's like cash have never used symbols. Don't worry about it. I want to go back to my object here, and I'm gonna want to go back in. And I want to take this symbol. I'm gonna have to copy this here. Symbols don't transfer over from one to another. One file to another. Put it in here. Shows up in my symbols panel there. Great. Now I'm going to select my object, going to go into the three d revolve in the appearance panel, cause I'm gonna edit this and I want to apply my label to this. So I click on the edit. Of course, you have to click the preview every time if you don't have to wait for it. And now what I want to do is click on the map art button and to map the art, I simply click on the map art. And here's the tricky part. We have 21 surfaces on this jar, and it may not seem like that much, but every time I've gone in and created a line segment there, those little teeny lumps, they're kind of like the jar screw top there, those air, all of surface. And we have to get to the surface and which we're gonna map our artwork. This is a little tricky because sometimes it could be showing you the outside or the inside of the jar. You don't want to put your wrong label on the wrong or the label in the wrong location of that jar. So what? I map the art? It's gonna show me in red where I am on the surface, and I go through the surfaces here. I'm just going to start to work its way around here. And what it's doing now is it's going and it's working its way down the inside of the jar. How do I know it's the inside? Because you can see how this is set in from the edge because I've used a stroke. It's going to do the whole outside the whole inside, so I have to go through when I have to find the outside of the jar right here. So now I'm on the outside of the jar, actually, on the outside portion of the jar. This may take a little bit of trial and error as you do this. Once I get to the outside of my jar I want to go and select a symbol. And here's my symbol. There's my honey label. I've saved it is assemble. And now that I've got the correct surface to be mapped, Aiken, go when I can grab that label. Now it's really big, so I can scale it to fit, which is going to scale the whole thing down. But unfortunately, it's skewed the whole thing off. So you don't want to use that scale to fit because now you may have it skewed off a little bit. So what you want to do is just take this and hold down your shift key and scale this so that you don't scale it out of proportion. Now we have a black or a great out area and a lighter area. The grey area is the area we can't see, which is behind our revolved object. So if I want to peek my label out from around here, I can bring this over here. Let me move my map parts. You can see this and you can see as they bring this around the gray area on my window is the area I can't see. Well, clearly, I want this to be in my area that I can see. So I bring that around right there on the way this wraps around is that it wraps around the very edge here. So it comes back around. But unfortunately, I can I can't break my map artwork. It has to be there in its entirety. I can always in the end rotate my entire object three dimensionally and the label or that symbol is going to stay with that object as I rotate. So I'm in a position this where I'd like it to be on my object. Aiken, scale this up or down. Position this. Move it all around. And sometimes you know, if you want to have a little bit of drama to it, you can always just go and have it kind of off the edge You want Not a problem. There is my symbol. I position it where I wanted to be. And when I'm done with my symbol, that gets all stretched a little bit, that here we go. I click OK, And I've rendered my artwork. Now I'm not out of my three d revolve yet. This was just the mapping, the artwork issue. I can now go in and I can render my object and move this all around here and as I move my object that labels going to stay there with it, too, So I could then rotate this and I could kind of show some of what was going on inside their see the jar as well, and my labels going to stay there with it, too. You'll notice, though it doesn't really render the label with the shadow like it does with everything else. The label just simply sits on top, but it's kind of a cool way. If you wanted to go win and maps something to it, you certainly could do that. So in the end, once I click OK, there is my final overall object right there, and I can see in my appearance panel that I've got my three d revolved, and it's also said that artwork is mapped to it. The outline just looks like this so I could change that anyway, that I wanted to. But there is my label right there. I can't get to my label. Once I've rendered it, I'd have to go back into you my appearance panel. Click on this click on the preview and then get back to the map art. And then I have to find that surface that I've mapped the art to in order to get back to it. So it's kind of a tricky thing to be able to get through this. It's not something that you stumble upon. You definitely have to go through this whole thing as you go now. What's interesting with this is that you can get the other surfaces and map other artwork to this surface. Thes different surfaces as you want, so we're not stuck with having just one on here. You could go in, and if you wanted another label or something, you could put that in there, keeping in mind that you got to get to the right surface. And like I said, this definitely take some time. You click. OK, there it is, and there's your final rendered object. If you keep it this way, you can always rotate and three d revolve the whole thing around by going back into the appearance panel and being able to exercise those options. Or you can simply select everything. Go into the object menu, and you can expand the appearance on your object, which is going to render everything as final shapes. And now it all becomes textures here. I didn't set this to render with a lot of different steps. So when you see this, you can clearly see that there's a lot of steps of blending here. And those are ones that you're actually going to see. Those blending steps. They're going to be there, and this is pretty much the final looking field of your object. If you don't want that, don't go in and expand the appearance. Go back into your appearance panel, click on that link and preview the whole thing. Let it rear ender, click on the more options and then you can go in and set the number of steps here. You can also change your lighting source as well. If you want to go ahead and change how that looks, clean up the number of steps so that you're gonna have a more smooth transition between all of your objects as you go is gonna take a few. It's here to get things to move. It's fairly complicated. File. Here we go. I click. OK, now, what's interesting about mapping a label to This is when we went ahead and we dragged our object into the symbols panel. Here are symbol resides here, and a symbol is nothing more than a graphic element inside there. And what's interesting with this? If I were to go in and I were to double click on my symbol and I were to edit my symbol in here and I were to change my symbol like this and they were to change that symbol and then I would actually close out of that symbol here. What's gonna happen when I come back in here? It should dynamically update this as I go in. Let's see if it actually has take that that needed me to re render it. But you can see as I went in and I changed that symbol and I went in and reedited or re previewed that artwork, it dynamically changed that right there. So if I do want to make a change to my label and I changed my symbol, all you have to do is double click on your symbol, make your change, but the top here, get out of your symbol right there. You'll have to go back in and click back on your three d preview it again and re render it in order to get that active change in there. So pretty cool kind of multiple steps in here, but you can go when you can put in any symbol that you want. Here we have a whole bunch of already pre made symbols in here for you, but creating artwork and dropping it in. If you want to try other things with symbols to map to your artwork, we have a whole list of them under the Symbols panel. We have an entire symbols library here of hundreds of different symbols that you can use. So give it a shot. There's lots of fun ones in here. Mine has always been the grind vector pack, which is all these different splotches and coffee stains and stuff like that. We have that there. So if you want to create like a paint tube or something, that could be kind of cool where you go in and you just take your object and you put some little splatter packs on their But these are all symbols. These were all done, and the only way you can make artwork to something is going to be just your basic symbols. Easy to create. Easy to go ahead and map in there, and any time you want to change any of your artwork in here, click back on the map artwork and then find the face that you were working with. Navigate to There you can simply take this. And if you want to get rid of that, you can just simply delete that out of there or simply replace it with something else. Because you can only have one on a surface at a time when there it is. And then you can just use that, place it on their scale it and go from there pretty cool, all while using the three D so lots of things to practice on using the three D The main things that we use in here are going to be the extrude, which is pretty simple to use any shape that you have. It simply takes whatever you've done, and if you want to take that shape, not have anything in the middle of it, go and pick any color other than black, go in, select your effect and do your extrude that's gonna allow you to go in and extrude any of your content, create a little ring or a straw, or a box like that highlights the whole thing. Rotate it all. Or if you want to go in and you want Teoh your three D and you want to revolve the whole thing, it's gonna take it. And Robert, revolving around like a big noodle, create something like that. You can chop it in half. Great little ductwork pieces. Well sections. Set your offset. You can do that. The world's your oyster. There's so many things that you can do. If you can draw that shape, that's great. Shapes don't have to be closed. Shapes can be totally open, just like we draw half a shape. Right there. We can get the light bulb, get a vase, a candelabra, anything like that. Just draw that shape. So lots of fun stuff that you can do with three D objects. They're going in and putting your labels on their It's not perfect, but it's something really cool, especially when a client would love to see something rendered just kind of a basic idea of what you have. That's what we have for the very basics of three D and illustrator
Class Description
Learn to give your designs and artwork shape and depth by leveraging 3D in Adobe® Illustrator CC. In this class, Jason teaches you how to extrude and manipulate type or shapes, image surface mapping, lighting, and a whole lot more!
In this Class you'll learn:
Types of 3D
3D Objects from Lines
3D Lighting Angles & Colors
How to Apply 3D to Type
How to Map Artwork to a 3D Object
And a Whole Lot More!
Knowing how to use the 3D feature in Adobe Illustrator will help give your graphics and illustrations shape and dimension. In 3D in Adobe Illustrator CC Jason will show you the best tips and techniques to leveraging this powerful feature. 
SOFTWARE USED:
Adobe Illustrator CC 2019
Reviews
Good course! It does exactly what it says, teaching 3D in Illustrator. He explains the different kinds of features very easily and what they do when applied. How different shapes transform when using different kind of options. It is a small course, but it was definitely worth it. I wanted to understand 3D in Illustrator and it fully delivered that.