Radical Self Acceptance
Tara-Nicholle Kirke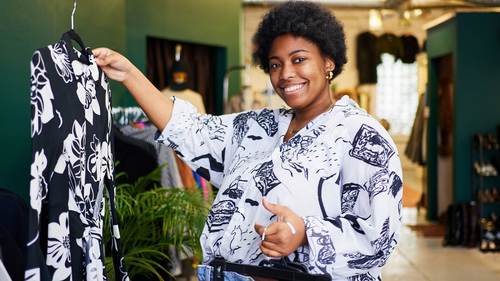 Radical Self Acceptance
Tara-Nicholle Kirke
Lesson Info
8. Radical Self Acceptance
Lesson Info
Radical Self Acceptance
now, it's also important as you inventory your assets to inventory your challenges. I just don't want you, you know, some people would call them weaknesses. I don't call them weaknesses. I just don't want you to spend as much time on your challenges as you spend on your assets first of all. Because part of the objective of this exercise is to make sure that you are in an energy of feeling and feeling resourced and knowing what your resources are as you move into the next season of your business. Also, I want to sort of give you a caveat about inventorying your challenges or you know, some people would call them weaknesses or growth edges, all of the self discovery tools that I've shared with you will do some version of highlighting for you areas that are weaker than your areas of genius. But I think the temptation is often to want to try to fix or change those areas. So I really want to hazard you against that really what you want to do as you move into the next whatever the next visio...
n for your business is going to be, you want to build a business that keeps you in your zone of genius. Maximally, you don't want to build a business where you're spending a ton of time doing things that you actively don't like to do, aren't good at, or find depleting or draining that sort of defeats the purpose of having your own business, right? And I want to just, I really want to emphasize that because it's really common in our culture to look at ourselves as needing fixing or kind of broken. Um and in that cultural messaging really feeds your inner critic, um especially when we're talking about entrepreneurship, it's really, you know, comment to sort of have that storyline in our own minds of I'm the problem with the business because I'm not good at X. Trust me, when I say that there are people who are anything that you are, you know weaker at, there is someone who can do that and can help you do that in your business and part of the planning process that you may need to do is okay, I can't afford to necessarily have someone else to do that right now, but you can identify what your strengths and what your zone of genius is at the beginning and begin to put a plan in place for as we hit X revenue, I can offload the bookkeeping as we hit, why Revenue? I can offload this right? You shouldn't actually be trying to create a business where you have to do all of the things, including the things that are harder for you. What will naturally happen for you as you start to focus on your strengths, your unique personality, your assets and you focus a little bit less on your challenges or weaknesses. I hope it will happen for you as you begin to experience your business as a place in which you can radically except yourself, a place where you can radically except 100% of the things about, 100% of who you are and bring that with you into your workplace. um with a goal of creating a business that is squarely within your zone of genius, right? So that you can be energized by it as you go instead of being depleted or feeling trapped by your own business as you go over time.
Ratings and Reviews
Wow, I totally love the positive vibes of Tara-Nicholle and her clarity. The "Farmer's view" is a brilliant tipp - and so true! Thank you so much for offering so many great inspirations! 🙏🏻😊
I was lucky enough to have my business grow through the pandemic, but loved and appreciated this class asking me to take a moment to reflect and realign with the lessons I've learned, and reconsider my goals for the future. Really lovely short class!
Wonderful course. Inspiring, practical and simple - she provides tools for you to process negative experiences and feelings, reframe your struggle stories and ensure your business is in alignment with your values and genius. In this way, you can step into the next season, stronger, more focused, and with lightness and eager anticipation.
Student Work