How do I insert completely blank pages in Adobe InDesign
Daniel Walter Scott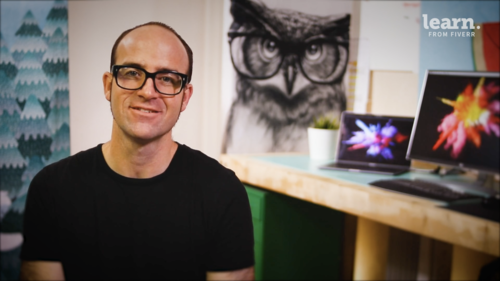 How do I insert completely blank pages in Adobe InDesign
Daniel Walter Scott
Lesson Info
53. How do I insert completely blank pages in Adobe InDesign
Lesson Info
How do I insert completely blank pages in Adobe InDesign
Hi there in this video. We're going to look at adding blank pages to a document. Okay. Like this because at the moment our document is all starting at page one but we need some space to put in things like this, we need a blank page and start creating our header. We need this inside blank page, contents page. I got this image page so it's not actually gonna start to page five. So let's go and do that in this video and this one is nice and quick. Which will make the editors of this video taylor or Jason, not sure who's doing this one but you must be very happy to see that this one is less than two minutes long. Alright, I'm stretching out the video now. Let's go and do it. Okay, so to insert some pages we could just click this little new page down the bottom here. It will create new page. The problem is is it puts in a new page that has the master page applied, okay. Which is the primary text frame, has this line in the middle and our page number. What we want to do is put in some blank ...
pages. So I'm going to go to edit undo. And what the easiest way probably is if we click in this little pages panel Okay. And this little hamburger menu and here go to insert pages and we could say how many pages in my case I need four for my cover, my insides spread and the left spread that I have my big image on. And wanted to say insert it before page one and apply. No master pages click. Ok. You can see here I have a page and four. They're all blank and the document doesn't start until page five. Another way you could do that is under it. Okay? And see up here there's one called None. This is a Master pages up the top here. And what we can do is where it says none. Just drag this nun one down at the beginning here. Just gotta keep dragging it, drag drag another one. Dragons to a gap. This is the reason probably why I don't do it this way. It can be a little hard, it's easy for one page but when you're starting to put in spreads and stuff, Okay, so I'm gonna bend those and that is the end. A really short video. You're welcome, taylor and Jason
Ratings and Reviews
I think Dan is very good at explaining and breaking down complex content. I like the way there are lots of small sessions which is good for keeping focus. I would advise anyone who does this course and is taking notes to label which session the notes are referring to as I have struggled to find a few looking back and this helped me. It really made me realise how much I didn't know and had been fudging. Thank you Dan I will be taking plenty more of your courses in the coming months it's been a great help.
Student Work