How do I create a Line Break, Column Breaks & Page Breaks in Adobe InDesign?
Daniel Walter Scott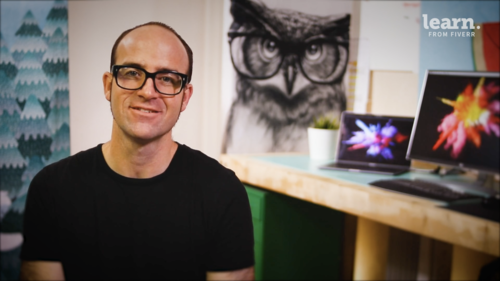 How do I create a Line Break, Column Breaks & Page Breaks in Adobe InDesign?
Daniel Walter Scott
Lesson Info
70. How do I create a Line Break, Column Breaks & Page Breaks in Adobe InDesign?
Lesson Info
How do I create a Line Break, Column Breaks & Page Breaks in Adobe InDesign?
Hi there in this video, we're going to look at doing page breaks and column breaks. We do them just so that things like this, You can see this heading here. It's really close to the bottom. I'd like to just actually push it to the next page further on. There's probably some worse ones. Let's have a look who is a big gap there. Okay. Where say this one here definitely needs to be pushed across. But obviously we need to start as early on as we can because if we push this one along, it's gonna kind of cascade down and everything is going to move along and that hitting might be in a perfect place then. So I'm gonna start with this one. I know there's three lines here and you can probably live with it. I wanted to push to the next page. So just I've got my cursor just in front of the word legacy. Okay, see it flashing there. I'm going to go up to type and down here it says insert break character. Okay. And there is Colin break and page break. Page break is going to push this to the very nex...
t page and that's not what we want in this case. We wanted to pop along to the next column here, not the next page. There's obviously use cases for both. So we're going to go, you break character with a column break and you'll just notice that he now he's on the top of the next column. This guy here is kind of like a flow on effect where I want you now. Okay to go and say object type, insert break character and go Colin break. Okay, now how do we like these ones? These are all looking to write one thing you will notice here before we move on. Is that this line, paragraph line is appearing. It's because there's just like a break character here, but it's got our paragraph style applied to it. That's weird. Right? You can have a column break character that does have that applied to it. So what we'll do is you can either select it. Like I have just kind of like select this little bit and change the paragraph style or just after this full stop here. I'm going to hit delete key because what's happening is let's just have a little look, let's have a look at type. Let's go to show hidden characters. Is see that that little that little character there, that is the column break. Okay, so what we're gonna do is and it's got our sub heading paragraph style applied to it. I'm going to go down and there he is right there instead of having his own line with a paragraph style applied. But you can also see here, I've got this guy, he's called an orphan or a widow. Can never remember which one but he's been pushed all by himself and he's a big old lonely guy at the end of this one that just looks a bit wrong. So I could put in some maybe a column break just to push that along. But actually it's easier to probably just to grab this and kind of push this along a little bit until I'm kind of happy. I'm just kind of pushing it to the left until a couple of lines appear because it makes no difference to the my design. I feel case still looks fine. Kind of hanging in there or you can do the opposite and bring it in that way. Okay. So that there's it's not kind of pushed to the one side. Mm hmm. Middle ground. Yeah, that's good. Okay, now with the column breaks and line breaks is we're doing this quite late in the tutorial is because it's one of the last things you want to do. You do not want to be doing this earlier on because if you make any text changes, these column breaks are not going to make sense. If I go and add a bit of copy at the top here, everything's going to be off line again. So kind of, last thing I do is just chick chick. I added some space in here earlier on in the tutorial. Get rid of him, clean him up. Okay. Everything's looking okay? Down. Down. Down. Okay. I'm going to give up now. It'll look pretty good. And remember we didn't bother with too many things later on. Cool. Okay, so that is a column break page breaks the same. Okay, in the same place, but it will obviously push it to the next page. So one thing we'll do just to tidy up things before we leave is that I forgot this page here. Okay, let's click on him. Select everything on this page. I wanted to actually be on this page here. Okay, I just got on the wrong page. Okay, so I'm going to go to edit. Cut. Okay, so I cut it all then I'm going to double click on the page, I want it. Okay, this page four and then I'm gonna go edit and there's one I could just have paste and that just puts it in the middle of this kind of spread, which is not cool. I wanted to go to edit and there's one called paste in place. Nice. We'll do something slightly different later on when we do the contents page there, but that's where I want that image. Alright, gang that is page breaks and Colin breaks in in design.
Ratings and Reviews
I think Dan is very good at explaining and breaking down complex content. I like the way there are lots of small sessions which is good for keeping focus. I would advise anyone who does this course and is taking notes to label which session the notes are referring to as I have struggled to find a few looking back and this helped me. It really made me realise how much I didn't know and had been fudging. Thank you Dan I will be taking plenty more of your courses in the coming months it's been a great help.
Excellent course, instructor is great well spoken, clear and a great teacher. I highly recommend this class for beginners and those who learned indesign on their own.
Student Work