How do I make an automatic table of contents in Adobe InDesign?
Daniel Walter Scott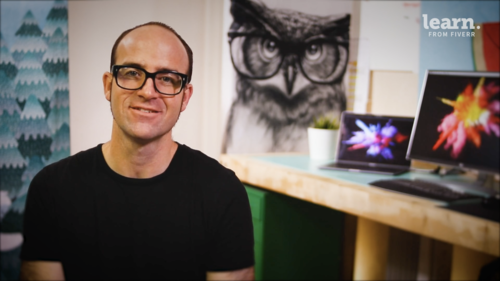 How do I make an automatic table of contents in Adobe InDesign?
Daniel Walter Scott
Lesson Info
71. How do I make an automatic table of contents in Adobe InDesign?
Lesson Info
How do I make an automatic table of contents in Adobe InDesign?
Hi there in this video we're going to make a table of contents like this but we're going to do it automatically where it pulls all the titles that we've used to our document and automatically adds them to this list with the correct number and styles it automatically. All right, let's go and learn how to do that. Okay. First thing is I'm going to jump to page three so I'm going to put my table of contents double click it, zoom in a little bit. Okay. And I need to go to layout and go to table of contents. Now, the one thing that makes table of contents, especially this automatic one work is the use of paragraph styles. So during this tutorial we've gone through and applied this thing called subheading to all of the headings. Okay. The cool thing about it is if I add it to this, it's going to add it to my table of contents and if I leave it just like this click. Okay, drag it out. You'll see that all of my headings. Okay. The Chief Executive review tracking in progress so you can see here...
Executive review tracking our progress has all been included in the table of contents. So one thing I want to do though is I'm going to edit undo. Edit undo is apply styles while I'm doing it. So layout table of contents, I want my subheading to be added to click it across. Now this is the title. Okay, It's just the words that go at the top. I'm going to call it table of contents and the style. It's gonna have we'll give it the talk title. Can you see these are the headings that I've made but now there's this magical new one called Okay, Table of contents title. This is one that in design is going to generate for us that we can update. Same thing goes for the actual contents of our table of contents. If I leave it, we saw that it had the same styles as our headings instead of same style. I'm going to click on this new one. Talk Body copy. Brand new. Made for us for in design that we can adjust the styling afterwards. Cool, let's click. Ok, Same thing. I'm going to click hold and drag it out and we've got a table of contents. Of course, if you don't have any paragraph styles, you either have to manually type it all out, copy and paste, copy and paste and try and work out what the page numbers are. That is a manual way or you're gonna have to go through Creative paragraph style and go through and apply to all the headings. And then you can do it automatically like we have here, let's look at our Styles panel. Got a window. Let's go to Styles and let's go to paragraph styles. So two new ones have been generated. We've got talk title and talk body copy. Okay, so that one the top title controls the contents. Okay. And talk. Body text controls all of this. It's a pretty ugly looking paragraph style. So we're gonna go and adjust it. So table of contents. This talk style I'm going to go through and say actually we're going to use my roboto. I'll use the slab bold. I'm going to make sure it's left aligned. I'm going to use my red. Okay? And you can see like we did earlier, we're going to right click it and say redefined style. Okay. The reason we do that is because if we update the table of contents, it reverts back to its original style. So if we don't redefine the style like this one here say we go and make some changes just quickly. I'm going to make it smaller. I'm gonna pick Ariel. Okay. And we do all of this and then we have to go through this. But this is layout and it says update table of contents. We've moved things from different pages. If I click update you can see it updates it great. But it also reverts it back to the ugly looking paragraph style. So let's select it, let's make it roboto will make it roboto medium. I'm going to change it to 10. I'm going to increase the leading a bit cool. So before I move on I need to right click and say redefine style. Great. Now what we can do is we can go through and say say this is just a text change. Okay. And it's called Chief executives review now it's the chief executive's rent. Okay. And if I come up to here you'll notice it's not dynamic. Okay? It doesn't update automatically but I can manually go and say layout and update table of contents and it's updated to rent. Okay. And it's kept its lovely new paragraph style. So we've gone through with just that even if we change numbers. So this one here say in front of this one I put column break. Okay so type insert special characters insert break characters and go to column break. Okay so the tracking our progress is now on page six up here. Where are you? Where are you? Where are you? There? You are. Okay we need to go. So it's on five. Just got to lay out actually you have to click inside of it to grab the type tool, click inside layout, update tablet contents and you'll see it adjusts and all the ones after I have adjusted as well. The next thing we're gonna do and the things that have been ignoring is these weird numbers that are really jammed up to the side. So we're gonna learn tabs in the next video. Okay and that'll help us fix that
Ratings and Reviews
I think Dan is very good at explaining and breaking down complex content. I like the way there are lots of small sessions which is good for keeping focus. I would advise anyone who does this course and is taking notes to label which session the notes are referring to as I have struggled to find a few looking back and this helped me. It really made me realise how much I didn't know and had been fudging. Thank you Dan I will be taking plenty more of your courses in the coming months it's been a great help.
Excellent course, instructor is great well spoken, clear and a great teacher. I highly recommend this class for beginners and those who learned indesign on their own.
Student Work