Full Editing Demo
Pei Ketron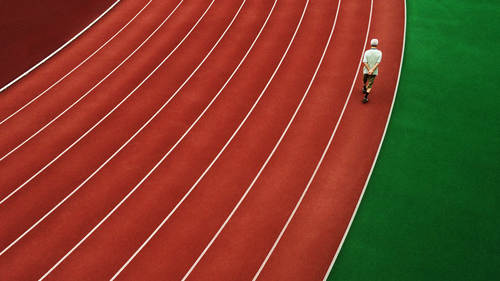 Full Editing Demo
Pei Ketron
Lesson Info
5. Full Editing Demo
Lesson Info
Full Editing Demo
Now I wanna walk you through a full edit of one of my photos in Lightroom CC. So I've selected an image that I wanna edit in Lightroom CC. When I first open an image in Lightroom I generally wanna look at some of the presets that I have available, to see if I like any of them as starting points for my edits. So if I scroll over all the way to the right, there's a preset menu. In Lightroom, they provide you with a number of different presets. You can also sync your own presets from Lightroom Classic, and create your own presets. So if I kind of tap through these, I can see if there's any of them that I like, and decide how I wanna move forward. I kind of like this Warm Contrast one that I've landed on. If I press and hold on the screen I can see the before and the after. I like that, let's give that a go. From here, I might play with some of the light options. So do I wanna adjust my exposure to make it brighter? You know I don't know if I do. I've landed on +0.25, but I want it to be a...
t zero, so a quick double tap on that center tool will take it back to zero. I think that some of my shadows are a little bit too dark, so I'm gonna go down and pull my shadows up a little bit, just to brighten some of the dark spots on my image. So if I press and hold on the screen, it shows me the before and the after. Does that edit feel good to me, do I like what I see? I kind of do, I think I wanna try adding a little bit of clarity, just to kind of make my edges a little bit sharper. Clarity adds edge contrast essentially, so what it's really doing is making it seem like your image is sharper and crisper, without actually sharpening. Sharpening can sometimes feel a little too crispy, but clarity feels really nice. I'm going back into this light menu, because I think I wanna brighten my shadows even more. When I adjusted clarity it made it a little bit too dark again. This is kind of where I've landed, it feels pretty good, but I think I wanna make a few adjustments to the perspective. Lightroom now offers geometry tools which enable you to fix your perspective. You can do things like manually pull each side, you can pull the top and the bottom closer to you, if you'd like. You can pull the left and the right closer to you. Regardless of what you do, I recommend turning on constrain crop, so that the edges are always maintained nicely, instead of being filled in by the gray that's just kind of taking up the space where the image no longer exists. For this one, let's try adjusting the vertical perspective ever so slightly. I'm looking at my left and right sides because I want those to be straight. That looks pretty good. I think that the post on the right side is a little bent, so I don't think there's a way for me to get it completely straight, so I'm gonna leave it the way that it is. If I want to, in my Upright corrections, I can select for this to be Auto. That looks pretty good as well, so I might go ahead and use that because I felt like there was a little bit more that I could do with my manual corrections, but if Auto is gonna give me the result I want, I'm gonna go ahead and go with it. If you're very particular and want to line up grid lines with specific lines in your image, to straighten things out, then you can do a guided upright adjustment, which is really powerful. From here, I feel like I have a really good, solid base image, but there are a couple things that are bothering me. Namely, the distracting bits right in that center, so I'm gonna navigate over to Healing, and zoom in on these things that are really bothering me. On the top left you can see your Healing Brush. You can decide how big you want it by pressing on the button on the side and sliding up or down. So the red dot is really showing me how big my healing brush is. So that feels like a pretty good size to me. Let me go ahead and paint over that spot that I wanna get rid of, and what you'll notice is that it essentially puts two dots down on your image, and what that means is that it's selecting something else in your image to basically source from. So it's trying to heal out that spot in your image by selecting another spot that's very similar. Sometimes it places that spot really far away, but you can always move the source image to be closer if that's what you want. So what I've done is I've just gotten rid of that really, sort of unsightly mark right in the center of that post, which makes me feel a lot better about this image already. Quick toggle between the before and the after, you see that the final version is a little bit straighter, has a slightly different, slightly warmer tone to it, really nicely balanced tones, and no longer has that unsightly mark right in the center. I think this feels pretty good to me. I know that at this point I wanna share out to Instagram, so what I might do, knowing that my Instagram images get cropped to a four by five, I might go into the crop tool and select the aspect ratio that I want to be my final aspect ratio, in this case four by five. That enables me to really slide my crop to where I want it to be, so that it's accurate when I share it to Instagram. I wanna commit that specific crop and then along the top right I will hit Export, and then select Share. For social media purposes small is fine, because remember we're working with the full res file here, so we don't need it to be the maximum available. We can share directly to Instagram using the small size. I'm selecting Instagram. What it's doing is basically plopping that image over into my Instagram account, and I can select if I want it to go into my Story or my Feed, and then I basically walk through the same steps that I would if I was making an Instagram post within the app itself. From here you can decide whether or not you wanna apply any Instagram filters or do any further edits, and then hit next which will take you to the final screen of an Instagram share. So you can write your caption, tag any people you want, do a geotag, and then share it on your feed.
Ratings and Reviews
I have been hesitant to switch over to using Lightroom CC from Classic, but this class took away all of those fears. Plus, I trust Pei fully when it comes to photography and she showcased all of the features any photographer is going to be curious about. My on-the-go workflow has forever changed for the better because of this course. Thank you!
Student Work