Lightroom Classic vs CC
Pei Ketron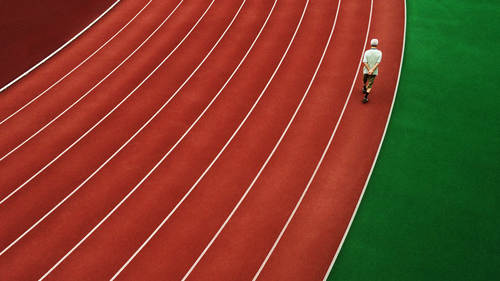 Lightroom Classic vs CC
Pei Ketron
Lesson Info
2. Lightroom Classic vs CC
Lesson Info
Lightroom Classic vs CC
Before we get into the nitty gritty of Lightroom CC for mobile, I really wanna spend some time talking a little bit about Classic versus CC. Adobe introduced what's called Lightroom CC. They renamed their original Lightroom, Lightroom Classic, and then launched what they call Lightroom CC. Really, the difference is that with Lightroom Classic, the location of your original files is stored locally so either on your actual hard drive, or on an external hard drive that you're plugging into whatever computer you're working on. With Lightroom CC, it's more of a cloud-based workflow. So, in that scenario, when you're using Lightroom CC, all of your high-res raw files are stored in the cloud which means that no matter where you are in the world, as long as you have an internet connection, you can access your high-res raw file. Something like this is actually very beneficial for photographers who spend a lot of time traveling, like myself. I have had experiences where I am spending a couple we...
eks on the road, and I'm contacted by say an old client who wants to buy a print, or wants me to send over a high-res file from a shoot that I've done, and I'm not gonna be home for a couple weeks. They need the file in a couple days, and I don't have the external hard drive that that file is stored on. So, an entirely cloud-based workflow like Lightroom CC, where my high-res files are stored in the cloud, is a really great solution for someone like me who wants to have access to all those files no matter where in the world I am. If you're using Lightroom Classic, you still have the ability to sync your files with Lightroom CC for mobile, but the difference is that the files that you're syncing are gonna be the low-res proxies not the full high-res raw files like you would get with Lightroom CC. In terms of your file backup, in Lightroom Classic you're gonna have to manually back up those images yourself whereas in Lightroom CC that happens for you automatically. Lightroom Classic does provide you with the most comprehensive editing tools, however, Lightroom CC is becoming much more robust with each iteration. Every time they do an update, more and more features are added. So, they do plan on having full feature parity, or mostly full feature parity at some point in the future. Right now, we're very, very close. So, I'm gonna talk a little bit about some of the newer features that have been released, and show you just how robust of an editing system is, and most people aren't gonna miss some of the very minute editing tools that might not be in Lightroom CC that are in Classic. In Lightroom Classic, when you're trying to find a photo, the only way to really search your catalogs is to use keywords which means that in order to make your catalogs searchable, you should have been adding keywords all along. I know that I don't do that. I haven't really bothered to implement any sort of keywording system in my own workflow, which means that in order to really make it useful I would have to go back in and keyword my whole archive of photos. That's completely unrealistic. I know that I'm not gonna go back in and do that. Lightroom CC on the other hand, uses Adobe Sensei technology which is really artificial intelligence and machine learning to scan through your images and find the images that feature whatever item it is that you're searching for, and serve that to you in your searches. It's actually really impressive. You can just type in any word you want, and it'll scan your photos and find the photos that it thinks matches your search queries and deliver those right to you. The important thing to know about Lightroom CC is that anybody can use it. You can download Lightroom mobile from the App Store for free, and access some of the editing features that are available. At a certain point, you're gonna hit a pay wall and you won't be able to use some of the premium features, and you'll have to pay to unlock those. To unlock the premium features of Lightroom, Adobe has various subscription plans that vary depending on what your specific needs are. So, this document is available online if you do a Google search. It is a very detailed description of what you get with each subscription plan depending on what you need. So, one plan is literally a Lightroom CC only plan which gives you storage space in the Adobe Cloud and unlocks all of the premium features for you, allowing you to sync your photos across all of the devices that you use. The other plans that are available are not Lightroom CC specific, but unlock other apps within the Adobe Creative Cloud for you. So, if you're somebody who also uses Lightroom Classic and say Photoshop, then a more robust, full plan like that might be a great option for you.
Ratings and Reviews
I have been hesitant to switch over to using Lightroom CC from Classic, but this class took away all of those fears. Plus, I trust Pei fully when it comes to photography and she showcased all of the features any photographer is going to be curious about. My on-the-go workflow has forever changed for the better because of this course. Thank you!
Student Work