Other Lightroom Editing Tools
Pei Ketron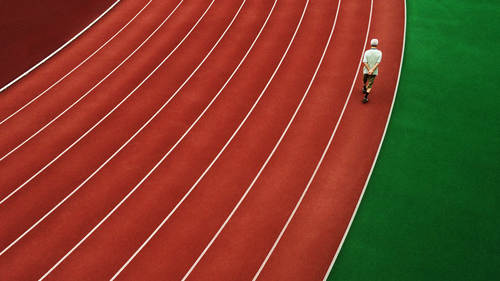 Other Lightroom Editing Tools
Pei Ketron
Lesson Info
6. Other Lightroom Editing Tools
Lesson Info
Other Lightroom Editing Tools
Before we wrap up with Lightroom CC, I just kinda wanna walk you really quickly through some of the other tools that are available. Like I mentioned, it is a very robust app, and, unfortunately, we don't have time to go into everything in detail. But I wanna give you a quick run-through, so that you know where things are and can start playing with it on your own. The tools are all along the bottom. From left, you have your Selective Editing tool. You can do an adjustment brush where you paint to adjust brightness, contrast, or whatever, on a specific part of your image. You can also drop a radial gradient or a linear gradient and adjust something like the brightness on just her face or on just the lower half of the image. To back out of that tool, from there you have the Healing tools, which we talked about briefly in the previous lesson. You have your Crop tools, which will enable you to crop to whatever aspect ratio you'd like, and do any sort of mirroring or flipping that you need t...
o do. Lightroom now has what they call camera profiles. So, these are generally where the raw profiles will live if you're working with a raw file. This is an iPhone photo, so when I tap into Profiles, and I pull down that menu, you're not gonna see that there are any raw profiles available. Instead, we have other sort of artistic or creative basic profiles to start with. So, these profiles exist, they sort of feel like presets, but the difference is that they're not moving any of the sliders within Lightroom, which means that, essentially, they're just giving you a base image to start editing from. So, it's kind of like deciding where your zero is gonna be and then working from there. I'd kinda like to show what those raw profiles look like, though. So, I'm gonna just pop over to a raw file from a DSLR just really quickly, load up the profiles, and show you that now, when I go to the profiles menu, you can see that there are seven Adobe raw profiles available. So, you have a little bit more functionality if you're working with an actual raw file. I've opened up another image because I wanna show you some specific color tools. If you open the Color menu, you can adjust your White Balance, your Tint, Vibrance, Saturation, any of those. You can even do a custom White Balance setting by dropping the eye dropper on any point you'd like. At the top right, you get your color mixer. When you tap into that, it enables you to use a targeted adjustment tool. So, essentially, what that does, is allow you to adjust the Hue, Saturation, and Luminance of any point or any color in your image. So, in the center, I can select my targeted adjustment tool. Let's start by changing the color of the sky. I have the Hue tool selected, and I'm gonna drop my tool right into the sky and pull down. See how the hue is changing? It's basically changing the appearance of all the blues in the image. I don't actually wanna change it too much, so let's just find something close to what was original, and leave it at that. If I move it over to the Saturation tool along the, on the bottom menu, if you do the exact same thing, drop your tool in the sky and pull it down, it'll basically desaturate all the blues in your image. And, conversely, if you pull up, it'll supersaturate them. So, your blues will be very strong. The last tool is Luminance, so it does that same thing, essentially, for the luminance in whatever color tone you've dropped your slider, your tool into. At the end, it's really important to hit that tool again, and then hit Done to commit those changes. The next menu along the bottom is your Effects. So, this is really where you would find Clarity, Dehaze, Vignette, Grain, and of the tools that relate to vignetting and grain. On the top right of that menu is your Split Tone menu. So, you can adjust you highlight and shadow tones. Next, is Details, where you can do any sort of sharpening or noise reduction that you'd like. Further, we have our Optics tool, which allows you to remove your chromatic aberration or enable any lens corrections that you'd like. And, generally, the profiles for that will automatically be in Lightroom, so all it is, is a flip of a switch to turn those profile corrections on. It's important to know that some lenses have profiles, profile corrections built directly into them. And if that's the case, you'll get a little notification saying that that's already built in. And you won't notice a difference when you toggle that switch. And the next is your Presets menu, which we've already kind of gone through. They work, essentially, like filters, and they shift all of the sliders within Lightroom that contribute to giving your image that look. The last tool along the bottom, before Reset completely, before your history, is Previous. And, essentially, what this enables you to do is apply any slider settings from a previously-opened image in Lightroom. So, for example, if you've edited an image that you really love and wanna apply those same settings to another photo, you can open it up, and then open your new photo, and then go into this Apply from Previous menu and apply all those same adjustments. At the end, it's just any sort of resets that you wanna do, so you can reset To Import or undo anything that you've done if you've made changes that you decide you don't like. And that's really it for the editing tools. OK, so that was your quick and dirty intro to Lightroom CC for mobile. What I've given you should give you the confidence you need to take an image that you've taken on your phone and to do a full, start-to-finish workflow in Adobe Lightroom, and then share it out on social media. If you're interested in taking a step further and diving deeper with some of the tools that I briefly touched upon, check out some of the other classes available on CreativeLive.
Ratings and Reviews
I have been hesitant to switch over to using Lightroom CC from Classic, but this class took away all of those fears. Plus, I trust Pei fully when it comes to photography and she showcased all of the features any photographer is going to be curious about. My on-the-go workflow has forever changed for the better because of this course. Thank you!
Student Work