Using Lightroom For Capture
Pei Ketron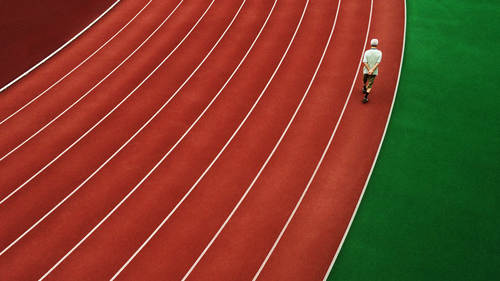 Using Lightroom For Capture
Pei Ketron
Lesson Info
3. Using Lightroom For Capture
Lesson Info
Using Lightroom For Capture
In our first lesson, I wanna talk to you about using Adobe Lightroom CC for Capture. So what I've done is I've set up a little photo rig here, so that I can point the camera at something that's in stasis, right. I don't really wanna be moving the camera around during this demo, which is why I have this set-up going on. I wanna show you here all of the different things that are available to you when you're shooting within the Lightroom app. Before I do that however, I do really wanna say that one of the really nice things about shooting on your iPhone is the fact that you can launch your iPhone camera right from the home screen. And if you decide that you wanna be shooting in Lightroom, you don't have to lose that functionality. So what you can do is actually go into your widgets, and add the Lightroom widget, which will enable you to launch the Lightroom camera directly from your lock screen. Once you launch the Lightroom CC camera, what you'll see is essentially this screen. One of th...
e really great things about the Lightroom CC camera is that it enables you to shoot raw. Along the top, in the center, is where you make that selection. Right now, I have DMG selected. If I tap on that, I can toggle between JPEG or DMG format. So DMG is essentially Adobe raw format. They want it to be the non-proprietary raw format available to all cameras. In the camera, you can also tap on the three buttons on the top right, which open up other shooting options. You can change your aspect ratio. You can set a timer. You can select what kind of grid you want to be displayed, and you can also decide if you want for their to be a level. For now I'm gonna leave that off. If you select the next tool, it'll show you your highlight clippings. So, what is so bright that you're losing your detail? The next tool allows you to adjust your settings. And I'm gonna actually turn those highlight clipping notifications off. So, right now, we can, if we're happy with the settings that we have we can go ahead start shooting. I do wanna point out that you do have exposure compensation available to you. In the Lightroom camera, it's a left-right swipe to make those exposure adjustments. So, swiping left will darken your exposure. And swiping right will brighten your exposure. In general, for a shot like this, because there's a dark background, we already saw that my highlights are being clipped, so I'm gonna pull my exposure down, ever so slightly, just by a third. On the bottom, on the right side of the shutter button, you can toggle between your wide and your telephoto lenses. You can lock your exposure where it is, and you can decide if you wanna shoot with any of these different presets already applied. I like to keep that turned off because I want a base image that's nice with no other presets or filters applied. Left of the shutter is a pull-down menu where you can select different shooting modes. So you can select Professional, if you like. This basically unlocks other camera settings that you can adjust according to your needs. The one thing that I do wanna point out here is that there's a really lovely auto focus adjust, and essentially, if you turn that on and pull the slider, it will give you green highlights around the pieces of your image that are in focus. So you'll see that as I slide it, different parts of my image will come into focus. This is really helpful if there's something that your camera is having a difficult time focusing on automatically. So that might be something that's very small, like a spiderweb, that's hard to distinguish from the background, or something that's on a transparent background like, water drops on a window for example. It's hard to focus on those water drops that are up close, because the auto camera might think that you want it to be focusing on whatever's in the background. So, being able to manually select your focus like this is really useful. Before we move on to the other features, I'm just gonna turn this auto focus back on, so that we don't have those green indicators in our way. The next one down is High Dynamic Range, so in HDR mode, essentially what the camera is doing is taking several different photos at different exposures and sandwiching them together to give you a well-balanced exposure. Further, a very new feature that they've just implemented is the Long Exposure feature. To access this, I'm gonna back out of the camera really quickly, tap on the Lightroom menu on the top left, go down all the way to the bottom to technology previews, and show you where the Long Exposure toggle is. By default it won't be turned on, so if you're interested in this feature, go ahead and navigate into that technology previews menu and turn it on. I'm back in the camera, showing you this Long Exposure mode. This is a very new feature implemented by Lightroom, and they've kinda put it out there for us to try out and see what we like and give them feedback on. I think that the reason it's in technology previews is because they know that they still have a little bit of work to do on it before it's sort of ready for everybody to be using. Right now, those of you who've turned it on, can adjust the same thing, like in auto mode you can adjust your exposure compensation. Again, I'm gonna leave it up -0.3, 'cause that feels good with a stark background. I can also adjust my shutter speed basically. How long of a capture do I wanna be making. And this will allow me to basically do, right now I have a 3.2 second exposure selected, so I can capture what would traditionally be captured on a DSLR, on a tripod using a neutral density filter or something. So do things like smooth out water, if it's moving water like the ocean, like waves in the ocean, or a waterfall. It's a wonderful way of enabling you to capture that type of image on your phone, and for you to not require a DSLR to do something like that.
Ratings and Reviews
I have been hesitant to switch over to using Lightroom CC from Classic, but this class took away all of those fears. Plus, I trust Pei fully when it comes to photography and she showcased all of the features any photographer is going to be curious about. My on-the-go workflow has forever changed for the better because of this course. Thank you!
Student Work