Workflow, Syncing, and Culling
Pei Ketron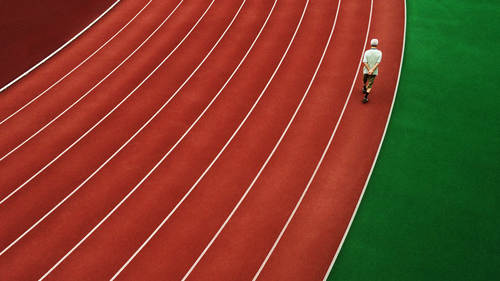 Workflow, Syncing, and Culling
Pei Ketron
Lesson Info
4. Workflow, Syncing, and Culling
Lesson Info
Workflow, Syncing, and Culling
When you capture within Lightroom itself, all of those images go right into your Lightroom catalog. If you wanna do something like import images from your camera roll, that were shot using the Native camera, all you have to do is go in, Hit the Import button, and Pull Those Into your Camera Roll in Lightroom, which will enable you to make any of the edits you want. If you're doing something like importing DSLR photos onto your iPad, wanting to edit those in Lightroom, I wanna walk you through the steps of that process right now. So, what I have here is an SD card, and I have basically, a card reader for my iPad. So I can slip the SD card right into the card reader, and plug that right into my iPad. If you have a CF card, what you can also get for your iPad, is this adapter, which has a USB port, as well as a lightening port. And what that enables you to do, is plug a separate card reader for a CF card into the iPad, so that you can import the images in. What I did here, is I've plugged...
my SD card in, and the import dialog for Apple, has popped up on my screen. So, these are shots that I photographed here, at CreativeLive. What I'm gonna do is, I'm just gonna Select Import All, and watch as all of those get pulled into my camera roll. Once this is done, I will be able to view them in my camera roll, but they won't yet be in Lightroom. I'm gonna have to import those directly into Lightroom, so let me walk you through that process. I've finished my import from my SD card. So now I've launched Lightroom. And right now I have this view of essentially all of the albums that I have within Lightroom CC. On the bottom right, I have two icons in blue. One will take me straight into the camera, and the other will take me into the import dialog box. I can Tap on that Import Dialog to pull the images in from my camera roll, but what I wanna do is actually create an album for those images to go into first, which will make it easier to find them later. So, on the far right side, there's a Plus. If I Tap that, I can Select Create Album. I'm gonna call it Dancers. And Hit Okay. So what I've just done is created a new album. I'm gonna Tap into that Album. Right now you'll see that it's empty. On the bottom right, I'm gonna Hit the Import Dialog, and Go To Camera Roll. And I'm gonna Wait for This to Populate with my Camera Roll Images. Once in here, I can Slide my Finger Across All The Images that I wanna Import, and pull them in all at once. So that really is all those shots that I just imported from my SD card. At the bottom I'm gonna Hit Add 20 Photos, and I'll wait for that album to populate. So all of those images of the dancers, are now in this Dancer's Album on my iPad. At this point, I have a couple different options. I can select to keep editing, using my iPad, or I can edit them on my mobile device, my phone, or on a laptop or a desktop, where I also have Lightroom CC. For the purposes of this class, since I really wanna demonstrate Lightroom Mobile on your phone, I'm gonna switch back over to my phone, and show you how those images from my DSLR, that I imported into my iPad, are already on my phone, thanks to the Cloud Syncing. Now you can see that I have a Dancer's Folder with 20 images in it. These are the DSLR photos that I just pulled over onto my iPad, that have been synced through the Lightroom CC Cloud. From here, I can elect to do a couple things. What I wanna show you first is, if you tap into a photo, on the top left, you get a little pull-down menu. And you can make your selections about where you wanna spend your time, depending on what part of your workflow you're in. The two most important things that I wanna talk about today, are the Rate and Review Section, as well as the Edit Section. To me it makes more sense to start talking about Rate and Review, because that's kind of where you would start in the Lightroom Workflow. You've just pulled over a number of images, and you really wanna select which ones you wanna move forward with and edit. So, Lightroom has starring and flagging options. So you can basically give your photo either a flag, or you can pick stars, and give them sort of a rating, depending on how good they are, or how far you have advanced them in your calling process. Lightroom has what they call Speed Ratings. So on the right half of your screen, or the left half of your screen, you can Run your Finger Up and Down to kind of pull you through the different ratings. So, do you want your image to have no flag, or do you wanna flag it? Or, on the left side of your screen, do you want it to have one, two, three, four, or five stars? So you can go through and decide, which ones your favorites are. So actually, I like this first one. He's in a really great position, so I'm gonna go ahead and flag it. I'm gonna go through the next set of images. This is a good one, he's also up in the air, legs up. And then kind of go through my process like that. Whichever ones I like, I might add this little flag to. And when I go back into my Thumbnail View, I can then filter by photos that I have flagged as picks. So now you'll see that the three photos that I just gave flags to, are the three photos that show up, when I filter for flagged images. So now I can kind of go back and forth between these two, to decide which one I like. I like this one, because you can't see the, the little black square that's distracting on the side. So I'm gonna go ahead and give this one, one star, so that it stands out from the rest of the group. If I need to, it's not super important, given the fact there are only three images here. But I could also filter by the one-starred images. So, these are all photos that have been flagged as picks, and have one or more stars. When I tap into that, I can then do things like view my excess data, or a histogram, by choosing or tapping on the screen. And that'll toggle through different information. I can also decide to go straight into my edit at that point. On the top left, do you remember where we hit Rate and Review before? I'm gonna Take that Pull-down Menu again, and Pop Back Over Into Edit. So when you're in Lightroom, you've selected your images. You're gonna spend the bulk of your time in this Edit Module. Along the bottom, you'll find all of the different tools that are available to you for your edits.
Ratings and Reviews
I have been hesitant to switch over to using Lightroom CC from Classic, but this class took away all of those fears. Plus, I trust Pei fully when it comes to photography and she showcased all of the features any photographer is going to be curious about. My on-the-go workflow has forever changed for the better because of this course. Thank you!
Student Work