Adobe Lightroom Classic CC Workflow for Photographers
Daniel Gregory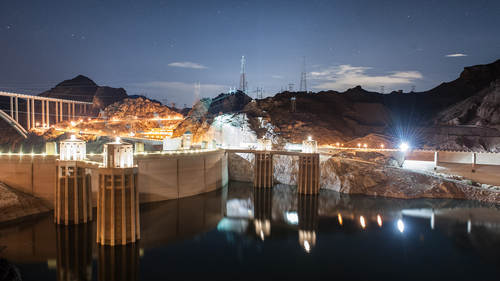 Adobe Lightroom Classic CC Workflow for Photographers
Daniel Gregory
Class Description
AFTER THIS CLASS YOU'LL BE ABLE TO:
Build an efficient Lightroom workflow for organizing and editing
Organize your Library with Folders, Smart Folders, and Collections
Master Lightroom's image editing tools in the Develop Module
Learn to print and manage colors from Lightroom
See the latest updates, through the February 2019 version of Lightroom
ABOUT DANIEL'S CLASS:
Turn your Adobe Lightroom Classic CC catalog into an organized collection of images even Marie Kondo would be proud of. In this workflow-focused class, you'll build a streamlined, efficient workflow from organization to image editing. Using Adobe Lightroom Classic CC, you'll learn best practices for editing and organizing inside Adobe's Creative Cloud software, then build a workflow suited to your style of photography. Take advantage of the latest Lightroom tools and master a start-to-finish Lightroom workflow.
Beginning with organization, master Lightroom's catalog tools from essentials like Collections to premium features like template catalogs and import presets. Learn how to go from a mess of images to a catalog that's easily searchable.
Then, amp up your images with an editing workflow designed for both maximum efficiency and image quality. Learn how to use Lightroom's adjustment tools, from the large-scale global edits to the minute details. Daniel shows photographers how to radically cut workflow time while improving the quality of your images and the organization of your digital world.
Looking to master Adobe Photoshop Lightroom CC to edit photos anywhere instead of the desktop-based Lightroom Classic CC? Try Daniel's Intro to Lightroom CC for Beginners class, which tackles the mobile-friendly photography plan with 1tb of storage.
WHO THIS CLASS IS FOR:
Beginners new to Adobe Lightroom Classic CC
Enthusiasts and hobbyists ready to build a more efficient workflow
Advanced photographers that simply haven't found an efficient way to organize images
SOFTWARE USED:
Adobe Lightroom Classic CC 2019
ABOUT YOUR INSTRUCTOR:
Beginning his career working for Adobe's help center, Daniel Gregory is known as an expert in everything Adobe photo. The fine art photographer is certified by Adobe in both Lightroom and Photoshop, along with working as an instructor during Photoshop World. His classes cover all levels of Adobe photo editing, teaching newbies to professional photographers.
After working in the tech industry, Daniel switched gears for a more creative life working as a fine art photographer and educator, based in Washington state where he also teaches in-person classes at the Photographic Center Northwest. Hosting the podcast The Perceptive Photographer, he helps other photographers face the many challenges presented to the creative community. He now works with both film and digital photography and often mixes the two mediums, allowing the techniques and technologies to overlap. 
Ratings and Reviews
I watched this course live. Really good!. Of course, I like all of Daniel Gregory's classes. It's a real treasure when one finds a really good teacher who thinks like oneself. I thought that I already knew Lr well so I was really surprised about how much I learned from this course. I learned so many ways to improve my workflow efficiency.
I was impressed by the amount of information covered in depth, and by Mr Gregory's teaching style. I'm somewhat new to Lightroom and found his explanations of its capabilities, and why you would use it rather than Photoshop for specific processes, enormously helpful. I especially appreciated his lessons covering printing. This is invaluable information. Great class.
This was a great course. Daniel certainly explains it well and in terms I can understand! Super worth it and learnt loads of new tricks! Great job!!
Student Work