Adobe Lightroom Classic CC Workflow for Photographers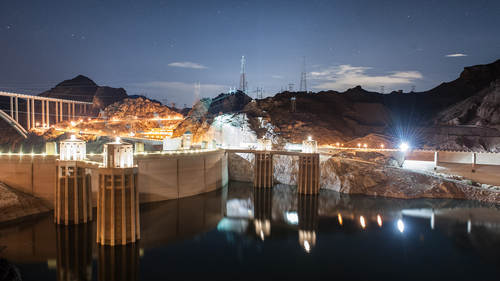 Adobe Lightroom Classic CC Workflow for Photographers
Class Description
AFTER THIS CLASS YOU'LL BE ABLE TO:
Have a Basic Workflow Management
Create Folders and Smart Folders
Use the Develop Module for color management
Edit photography in Lightroom
Have a basic understanding of printing from Lightroom
ABOUT DANIEL'S CLASS:
Adobe Photoshop Lightroom is the industry standard for post-production workflow, in this course, you'll learn how to adapt your own workflow so you can better organize and edit your images. Spend less time in front of your computer and more time in the field capturing photos.
Daniel will show you how to radically cut your workflow time while improving the quality of your images and the organization of your digital world.
Daniel will share tips on improving every phase of your workflow – from importing to printing. You'll learn how to take advantage of the latest Lightroom tools and features and become faster and more skilled at adjusting your images.
WHO THIS CLASS IS FOR:
Beginners and Intermediate
Adobe Lightroom and Photoshop Users
Hobbyist Photographers
SOFTWARE USED:
Adobe Lightroom Classic 2019
ABOUT YOUR INSTRUCTOR:
A huge fan of the importance of the creative process and the photographic object/print/thing you hold in your hand, Daniel spends a great deal of the time in both the analog and digital darkrooms. Working in a variety of mediums, his current focus is combining digital techniques and technologies and applying them to alternative and historical photographic processes such as platinum printing, wet-plate, and mixed media.
Daniel is also the host of the podcast The Perceptive Photographer which focuses on the creative life and challenges that artist and photographers face each and every day. He is Adobe® certified in Adobe® CC® Lightroom and Photoshop, and is an instructor at Photoshop World. In addition, Daniel is a member of the core faculty at the Photographic Center Northwest where he teaches classes on a variety of film, digital and conceptual photographic concepts.
Reviews
I watched this course live. Really good!. Of course, I like all of Daniel Gregory's classes. It's a real treasure when one finds a really good teacher who thinks like oneself. I thought that I already knew Lr well so I was really surprised about how much I learned from this course. I learned so many ways to improve my workflow efficiency.
I was impressed by the amount of information covered in depth, and by Mr Gregory's teaching style. I'm somewhat new to Lightroom and found his explanations of its capabilities, and why you would use it rather than Photoshop for specific processes, enormously helpful. I especially appreciated his lessons covering printing. This is invaluable information. Great class.
Daniel Gregory is an engaging educator who covers a lot of ground in this course quickly and in great depth without alienating Lightroom newbies/skeptics like me. This class has single-handedly made Lightroom an important and indispensable part of my photographic workflow. Thanks, Dan and CreativeLive!