Intro to Lightroom CC for Beginners
Daniel Gregory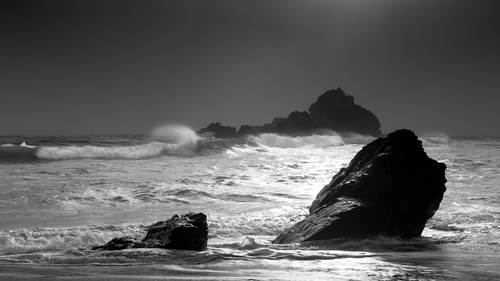 Intro to Lightroom CC for Beginners
Daniel Gregory
Get access to this class +2000 more taught by the world's top experts
24/7 access via desktop, mobile, or TV

New classes added every month

Download lessons for offline viewing

Exclusive content for subscribers
Class Description
AFTER THIS CLASS YOU'LL BE ABLE TO:
Understand the difference between Classic and CC
Import and organize images
Edit photos with confidence
Crop and make local adjustments
Export and share images
Adopt a basic post-processing workflow
ABOUT DANIEL'S CLASS:
Adobe Lightroom CC creates a streamlined mobile-friendly editing process, without ditching major features. But how do you best use Lightroom CC's tools? How can photographers build a time-saving workflow instead of spending hours behind the computer? Learn Lightroom CC from import to export in a series of start-to-finish Lightroom tutorials. Veteran instructor Daniel Gregory offers an easy-to-understand introduction to this useful program.
If you've been avoiding Adobe Lightroom, this is your opportunity to explore the interface and find out how it works. Unlock the tools on how to use Camera RAW, import your image, organize and catalog, edit and adjust each image. By the end of this course, you'll not only understand how to finish a basic edit in Lightroom CC, but you'll have a workflow designed for organizing and editing images quickly.
Even if you have never used Adobe Lightroom before, Daniel will help you develop a deeper understanding of the program and how it can play a role in your creative process. Take your post-production from confusing to creative in this beginner's course.
WHO THIS CLASS IS FOR:
Beginners new to Lightroom CC and Lightroom Classic
Beginners moving from Lightroom Classic to Lightroom CC
Photographers new to photo editing in general
Smartphone photographers ready to edit on the go without sacrificing features
SOFTWARE USED:
Adobe Lightroom CC 2019, Adobe Lightroom Classic CC 2019, Adobe Spark
ABOUT YOUR INSTRUCTOR:
A huge fan of the importance of the creative process and the photographic print you hold in your hand, Daniel Gregory spends a great deal of the time in both the analog and digital darkrooms. Working in a variety of mediums, his current focus is combining digital techniques and technologies and applying them to alternative and historical photographic processes such as platinum printing, wet-plate, and mixed media.
Daniel is also the host of the podcast The Perceptive Photographer, which focuses on the creative life and challenges that artists and photographers face each and every day. He is Adobe® certified in Adobe® CC® Lightroom and Photoshop, and is an instructor at Photoshop World. Starting his career by working in the help center at Adobe, he's the go-to-guy for Lightroom questions. In addition, Daniel is a member of the core faculty at the Photographic Center Northwest, where he teaches classes on a variety of film, digital and conceptual photographic concepts.
Reviews
Daniel Gregory is an outstanding teacher. Simple to learn. Easy to remember. His teaching style is relaxed - but very informative. This is the best Lightroom CC presentation I have had. Bravo!
Such a great class! Daniel is so knowledgeable about the whole LR ecosystem and explains complex details clearly. There's so much valuable content packed into this class. I highly recommend for those moving from LR Classic to CC (mobile LR) and for those who are new to LR CC altogether. Highly recommend.
Daniel's introduction to Lightroom CC shattered my preconceptions about what is possible in this app versus Lightroom Classic. I now know thanks to Daniel's class on CreativeLive that you can enjoy 80-90% of the utility of LR Classic in LR CC with the added benefits of cloud storage of original images and edits, iPad-enabled import and edit workflows (yay for Apple Pencil brushing!), and tight integration with Adobe Portfolio and Spark (tools I hadn't even considered using until Dan demo'd their immense power in this class). Thanks, Dan and CreativeLive!