Expanding Non-Destructive Options
Ben Willmore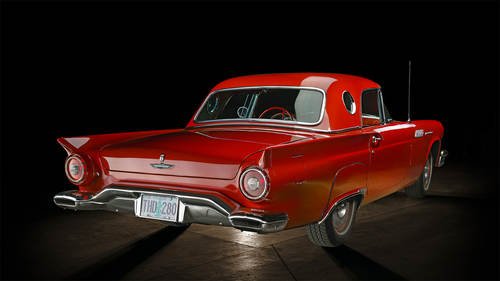 Expanding Non-Destructive Options
Ben Willmore
Lesson Info
11. Expanding Non-Destructive Options
Learn of an alternative method for applying adjustments non-destructively so you can do so using choices that are not available as adjustment layers.
Lesson Info
Expanding Non-Destructive Options
you may have noticed that some adjustments are not available as adjustment layers and you may like to use adjustment layers for just about everything you do because they're nondestructive. There are things that you can always turn off throw away later on. They're not going to permanently change your picture. Well, let me show you how to get a few other adjustments that are not available as adjustment layers and still apply them in a non destructive fashion. If you were to go down here to the adjustment layer, pop up menu. Not all of the adjustments that are available in Photoshop are found in this menu. If you instead go up here to the image menu and choose adjustments, you're going to find this list is longer. Well, if we compare those two and I've done that by making a screenshot, you're going to find that there are the same at the beginning. All those top choices. The left side is the normal adjustment the image adjustments menu and the right is the adjustment layer menu but down he...
re for some reason, shadows and highlights, hdr toning and some others are not available. How can I get more of these to be applied in a non destructive fashion. Also there are certain things that are not found here like using camera raw. Well here's how you can get a few more available instead of using an adjustment layer. Go to the filter menu and you're going to find a choice called convert for smart filters if you use that and click OK in your layers panel, you'll be able to tell you've done it because there's gonna be an icon in the lower right corner of the layer. When it's done in that little icon is going to tell you this is a smart object. Now it's a little different. Instead of doing adjustment layers, I can come down here and just apply normal adjustments and I can also use things like shadow and highlight an HDR toning which is not usually available as an adjustment layer. And if I were to come in here and apply some of these, I just want my amount my tone to be a little lower click OK. What happens is they'll be attached to that layer as an accessory down here. It's not an adjustment layer but it is nondestructive. You can always turn off the eyeball to turn it off, you can drag it to the trash to make it no longer applies or if you want to change the settings, just double click on the name here in the layers panel and it will bring up that adjustment once again. And not only can you apply things from the image adjustments menu, you can also go over here to the filter menu and there you'll find the camera filter and so therefore you can apply it in the same fashion. And when you click OK, It's just going to stack them one on top of the other. But that's an alternative method for adjusting an image in a non destructive fashion it was to first go to the filter menu and there was a choice of convert for smart filters. This one's already been converted so it's no longer needed. And then you can go to the image menu and choose adjustments to get to your adjustments, and you can also go to the filter menu to do your camera raw filter. Now, the other choices that are in here of de saturate, that's the exact same thing, is doing a human saturation adjustment layer in lowering the saturation all the way down. So you don't really need the choice available here. The choice called replaced color is the same. The one called replace color is the same as going to the select menu in using the choice called color range. And after you get a selection out of it, you go to human saturation to adjust what you have and therefore you don't have to do it here. You can just use those two features
Ratings and Reviews
I've been using Photoshop for years and still learned lots of great tips from this class. Would love to see more classes like this.
Terrific - lots of great information. Way to go Ben!
Really enjoyed how succinct and sharp the presentation was. Great information I hadn't seen elsewhere. Thank you Ben.
Student Work