Advanced Adobe Photoshop Techniques
Dave Cross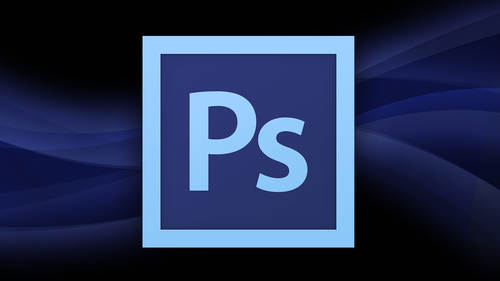 Advanced Adobe Photoshop Techniques
Dave Cross
Class Description
There is always a better way to edit in Adobe® Photoshop® – learn new, advanced techniques from expert instructor Dave Cross and develop a faster, more effective post-production process.
In Advanced Adobe Photoshop Techniques, Dave will introduce you to a wealth of little-known and under-utilized techniques that you can use to make your photographs really pop. You'll learn new ways to work with:
Layers and masks
Composites
Type
Camera Raw
Color grading
Dave will show you how to speed up your work with luminosity masks and how to be more creative using the Blend If sliders. You'll see how non-destructive methods – including smart objects, adjustment layers, vector shapes, and smart filters – can boost both productivity and creativity. You'll also get lots of great tips on automating your work.
Open up a world of creative possibilities – join Dave Cross for Advanced Adobe® Photoshop® Techniques.
Software Used: Adobe Photoshop CC 2014

Class Materials
Dave's Detailed Course Notes
Using Photoshop, Illustrator, & InDesign
Ratings and Reviews
I am an experienced photographer and retoucher and this Advanced Photoshop class with Dave Cross was exactly what I was hoping to find. I know how to accomplish everything I need in Photoshop, but was looking for the ways that I could update my workflow with the new features that have been added by Adobe. The complete use of Smart Objects and libraries is already changing my life and is incredibly useful and time saving. Dave gave a great explanation about the coarse at the beginning as to the fact that he just wanted to help users make their workflow better and he did just that...and in an enjoyable way. I highly recommend this class!
While not highly experienced in PS I'm also not a newbie. I've done a few other online courses and am a member of other training sites but very quickly found I got information here that I hadn';t yet come across. Nesting smart objects and the non-destructive editing abilities they give me was one of those light bulb moments. Lots of other useful information in this course. Had to try the CC Library as a result. Very useful..... wish it saved the layer comps with your file though. Put some of these new learnt skills into a composite straight away.... did I say I'm loving nested smart objects!! A great course Dave.
Brilliant, love Dave's clear presentation style which is easy to follow, simply had to buy this one. I thought i had a pretty good grasp on photoshop but I'm delighted at how some of these seemingly simple tips and tricks have improved the quality of my final images and the speed at which I can work.
Student Work