Another Look with Frans Lanting
Frans Lanting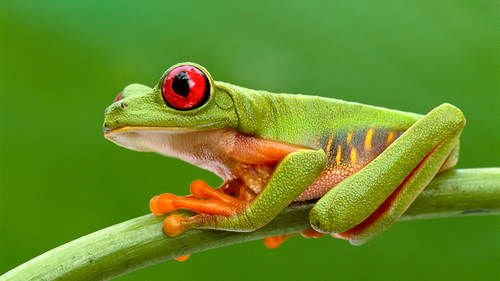 Another Look with Frans Lanting
Frans Lanting
Class Description
Join legendary nature photographer Frans Lanting, as he critiques a select group of outdoor and wildlife photographs. In this curated review, you'll get expert insight into improving your work in the field and through post-processing so you can begin capturing unforgettable images of the world.
Want to see your work critiqued by Frans Lanting live on air? Here are the details you need in order to be considered:
We're looking specifically for photos that fall into the following categories:

Wildlife
Landscapes
Macro

Images should be at least 4k pixels on the long side, but keep files under 10MB
Label your JPG files: yourfullname.jpg
Upload your images via the form on the CreativeLive Blog.
Ratings and Reviews
This is a terrific class for photographers seeking a straightforward explanation of what makes a photo stand out from the pack. Despite all the amazing technological innovations in recent years to the way we take photos, the elements of what makes a powerful photo remains the same. Every year it gets easier to get it right technically, but what about aesthetically? If this is your concern, this is the class for you. Frans explains the elements of a exceptional photo in a clear, easy-to-understand manner. Then he applies these principles to photos submitted for review by Creative Live viewers. His use of the submitted photos as illustrations strengthens the understanding of these principles. Finally, another quality I like about Frans as a teacher is the genuine respect and appreciation he has for the photographer's vision. He takes great pains to propose edits that preserve the original style and message but relate back to the basic elements which must be present for a photo to be truly outstanding.
This review is more about the teacher than the material. As for the material, it is thorough, complete and covers 95% of everything that makes you curious and all without suffering the pain of having your own work critiqued and making you feel like a noob. However, greater than 50% of photography teachers have egos the size of Alaska, perhaps 100% and may even include Frans, however, most of them have no problem in letting you know how good they are, how much you have to learn and how their view and not yours is important. Spend these few hours with Frans and you will find none of that. He starts his critiques asking the photographer what they were trying to achieve, then he explains how much they did and didn't do that, and then he demonstrates by showing one or more ways you could have improved on that vision. He also talks to the fact that based on their vision, he may have shot the photo differently. Then he ends by asking the audience what they think of his changes and what they would have done differently and finally, incorporates their changes also. Incredibly enlightening, respectful, and of course, he is incredibly visionary and you can almost always see how his ideas are better, how beautiful is his ability to envision and create and his mastery of creating the vision he forms in his mind. Don't miss a chance to watch any and all of the classes by Frans Lanting, he will change your way of planning and executing photography and improve your post processing skills to best present your vision.
Really enjoyed the class, thanks Frans! Also grateful for the replay as I'm located in Dubai so the live class is too late for us (midnight!). Love the opening comments about Subject, Composition, Light, Moment and Meaning.. a good reminder to apply when taking photos. Really enjoyed the critique.. very insightful and amazing to see how a different crop can bring out the image more. Ha ha.. just disappointed I did not get an image critiqued. However, thanks for helping us photogs out there!
Student Work