Intro to Architectural Interior Photography with Natural Light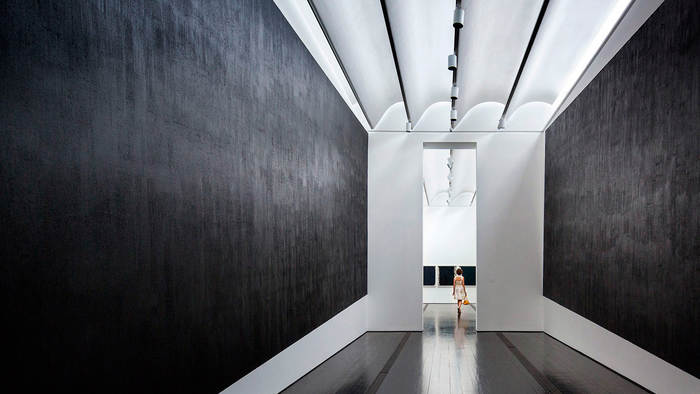 Lesson Info
Introduction
I'm Scott Frances. I'm an architectural photographer, I'm based in New York. We're here in Brooklyn today, we're going to be shooting the home of a great client and great architect. We're gonna talk about technique, we're going to talk about my approach to styling, my approach to working with light, and my approach to trying to capture 3-dimensional space and how to experience a shot from a viewer's point of view so that your viewer can immerse themselves in the experience of a room and they'll be more in touch with their photography and they'll linger more on it and they'll explore it more and you'll have a better photograph and a better reaction. So, today we're going to be shooting in this one space and it's a little bit complicated technique-wise because it's got a giant window, and it presents a very high-contrast situation. We're gonna do three shots today. One's gonna be an overall to tell the full story of the room, one's gonna be a shot about a little bit of the room and the v...
iew because the view is the story in this room, and another shot's gonna talk about seeing from one room into a small den on the side. This is obviously a space with an incredible collection of objects, many of them were designed by the architect homeowner. We're gonna see how even as beautifully composed and arranged as he has it, we're gonna have to move furniture in order to create the experience we want where you'll be able to enter the shot and walkthrough it and get to the back and create great depth in the photograph.
With interior architecture photography- your goal should be to make your viewer feel like they are IN the image. In this unique course, Architecture and Fine Art Photographer Scott Frances walks through the theory and technique to capturing interior photos that make your clients home or business look authentic and real. By using only available light, Scott walks through how camera placement and light shaping can be done to draw your viewer into the image. He'll discuss how to shoot with post production in mind by using bracketing and detail shots. Scott's retoucher then joins to quickly show how having a clear and concise workflow to piece together your natural light images can help in delivering a set of photos to your client that tells the story of not only their space, but also your client.
Reviews
This class was great! I think some of the reviewers are too inexperienced to realize the value of the information that was presented here. This is not an overly technical course but instead a course that helps you create a vision as an architectural photographer and that is priceless information. You can learn the techie stuff elsewhere but here you are getting into the mind of how one of the best interior photographer thinks. His years of experience are distilled into a great course. I have taken week long courses $$ with other architectural photographers and they were great too, but at $39 this was the best investment I have made into my career. To me as a working architectural and interior photographer with 15 years experience I was able to review my workflow and create a better and clearer vision for my work. It was inspiring. Thank you Scott!!
I was extremely disappointed in this class. Scott is clearly an amazing photographer. And he clearly has high-end clients that will allow for him to spend an entire day at their place whereas, in reality, much of the real estate or architecture photography gives you a couple of hours to shoot. I believe most photographers would have had the kitchen, bathroom and all the rooms we saw shot in two hours at the most with extensive bracketing. Unfortunately, as Scott noted, it is wonderful to get the different positions of the light be that is a luxury most would not get. While he captures everything beautifully, it is VERY disappointing in the retouching as others have expressed. I "took the class" because the description said it was involving the entire process. Blending the images is the very hardest part of the process after you have an eye for what to capture. Other than using a split lens, I don't think I really learned much without getting a better education on the retouching. Also, the actual photography part of this could have been done WAY more succinctly...probably like my long-winded review could have been.
I was impresses at first, Scott seems like an excellent and unique photographer but this course simply shows his work but doesn't really teach much. Especially the retouching part, as others mentioned. I would pay twice as much for something with more live examples, more detailed retouching. The HDR process is important to show how it is being done manually, to achieve natural looking results