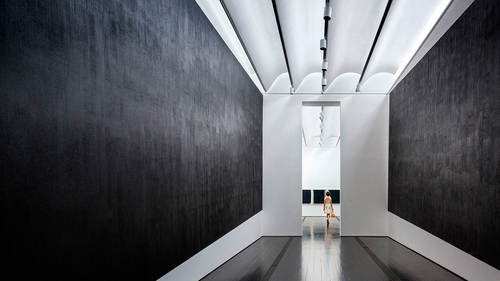 Lesson Info
Wrap
So this has been a terrific opportunity to see how I collaborate with my retoucher. I think you've seen her use the files that we shot together and some of the techniques that we employ here at the retouching house. Wrapping up what we've covered today, we've had an opportunity to see how I think about doing a shoot, the walkthrough, the scouting, making the homeowner and the client feel comfortable with me and my crew, and then some technique and theory. Then we produced some shots together. I think each one taught a different lesson about that and then brought it home full circle with how we work with the retoucher and produce final images. I'd love for you to look at my work further. You can see it at Scott at scottfrances.com. If you're interested in seeing more of the retoucher's work, their website is housetribeca.com. And thank you so much, this has been a great experience, and I hope it's been useful for you also.
Ratings and Reviews
This class was great! I think some of the reviewers are too inexperienced to realize the value of the information that was presented here. This is not an overly technical course but instead a course that helps you create a vision as an architectural photographer and that is priceless information. You can learn the techie stuff elsewhere but here you are getting into the mind of how one of the best interior photographer thinks. His years of experience are distilled into a great course. I have taken week long courses $$ with other architectural photographers and they were great too, but at $39 this was the best investment I have made into my career. To me as a working architectural and interior photographer with 15 years experience I was able to review my workflow and create a better and clearer vision for my work. It was inspiring. Thank you Scott!!
I really enjoyed watching the Great Master give some of the insight of his craft. Scott's thoughtful commentary and relaxed but very professional presence made this course captivating from start to finish and inspired me to continue a great deal. I saw a couple of glitches here and there and a few seconds of blacked out screen where Scott was talking about a 10 hour shoot day in order to capture a program of images. It would have been great to see what was meant to be showed instead of black frame. I wish there was a little bit more and Nicole would expand on correcting Selective Perspective as this is very interesting to me. Other than these minor points I thought it was a great course and well worth it to me.
Phenomenal class. This answers so many questions that I've had for years. I feel like I've been working in a vacuum and this reassures me about the perfection I seek in a shot. I could feel the minute adjustments with styling bringing each picture's refinement to the level of fine art that many people may be able to appreciate but are unable to achieve on their own. A well honed skill set. So thankful for the unveiling of industry secrets that have been developed over a lifetime career. Stunning work Scott, the human element that you craft is inspiring; your eloquence is inspiring.
Student Work
Related Classes
Architectural & Real Estate Photography