Shooting for Retouching: Fashion
Pratik Naik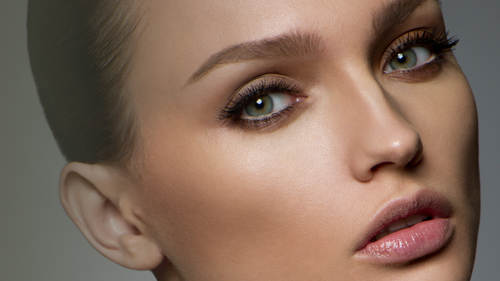 Shooting for Retouching: Fashion
Pratik Naik
Lesson Info
4. Shooting for Retouching: Fashion
Lesson Info
Shooting for Retouching: Fashion
This kind of is the general talked that we have behind scenes when he's communicating to me in through email or whatever it is what looks he wants to do and what he did to achieve that look and this helps me as researcher better understand felix and his interaction and his vision so gives you a whole perspective from start to finish tell them how it how I ended up yeah yeah I want to know well no because I had this commercial for shooting a book cover on dh I used to shoot for shadows and then I just thought right I'm gonna two particular favour and I put the screen like this behind me and then it just filled in everything just ever so slightly I'm gonna show you how we do that the models just picked a different dress because I'm really high maintenance so I getting its team so this is a good opportunity take some questions but so I filled in just those dark shadows and I said send it to critique and I was the first time I hired him and I said I want you to nurse by the way working wit...
h the first man um I said look I just gave you a flat image and I've made some notes and the image came back and I wanted to cry because it was so good I was like the skin is done tastefully he didn't even use the blood whore you say that as if that's a common thing is is I think so on dh the well, we all try to have short cutting it anyway, so that's so I started talking to critique about this on dh. I didn't think about the fact that this was a good thing to have a relationship with retouch, and I really started to think about what do I do different when I'm shooting with retouching in mind? I just want to say again, it's not about oh, I have a flap of skin here that I know that we touch, it can take out, or I can be lazy, no it's about those lighting things, the subtle things that'll get, get me out of that result. Yeah, and I think it's important, even for your aspect, to see what it's like on set with having research on center could do things differently doesn't help you quite a bit too, with your photography when you see me giving you tips and absolutely prevent things in first production and actually it's a good point, because there was things that came back in the image that I didn't even think about, yeah, that he saw and it's so helpful to have a second eye, even if it's not every touch her, but you're not not your mother or someone who doesn't really know about photography but experienced eye on it and you had like dancing fixes to the hair that I was like oh, this is genius and he just really understood where we wanted to go with the with the retouching on it so it's that's kind of how we ended up here because we have this conversation back and forth and that's why right people committing you look so well together yeah yeah yeah you and felix actually came to me well, not candy I came to him is I was doing a workshop with large aid in york and I met felix for the first time and never had seen someone so competent in his lighting ability but also how smooth he was in transitioning and explaining why he was doing what to the attendees and that just translated well with our dynamic when I went to post production I could keep referring back and I kept saying you were yesterday when felix use a soft box in here yesterday with the backlighting this is why you do that this is the difference in between the two setups and with postproduction it helps you because then you could tweet the lighting to better reflect what it looks like if you had used another modifier for example so then when we had the dynamic going said this would be something that everyone would want to see and I'm so glad we can do this because it really shows insight into things you'd never see otherwise you know, we're pulling inside out of this zachary yeah because even in a big commercial shoot people never really onset like if anybody wanted to go on a commercial set you just can't go on it you can't just yeah I have people asking me the most annoying question isn't isn't all can I assist you it's I don't really want to get in the way can I just sit on the side might know how did all that horrible so now you can see them so now yes exactly here you guys the seven of you and the audience consider on the side and this is exactly thing this retouching is not just retouching also retouching is twenty percent every touching cason silly but reality is most of retouching is understand photography understand communication and when you see everything from start to finish you get a whole overview of it so how do you build up like a level of okay, I've tried yeah people written and said I want it I can do retouching and can you send me some images and I'll do them and I get them back oh, what is going on the opposite reaction to win critique and I'm just kind of you know it was a big topic in my last class how do you what happens in here when in there? Yeah. That's on what happens in here to you know, your last ten years? Where do you get that level of? Is it taste? I don't know if it's taste or just understanding that you need to take the steps it's definitely involved it's I think it's taste understanding because to get beautiful skin right? Or, you know, that's all about number one it's not just about your own personal preference when you retouch you're not hard to just touch images, you're not you don't take the fancy, I would do whatever I want with it that doesn't happen. Okay, well happened is what felix would like me to do. So a I'm always analyzing good photographers and their work. I'm looking at the body of images look at the style and the taste that they apply to the work because names, huh? Feeling names known like testino and and obviously, you know, they all had the individual tastes and what happens. For example, we started working together, I was scared because I wanted to get it right and obviously he has a lot of facing me, but the faith comes from being able to be competent in delivering whatever your expectancy is, so I made it look seamless, but the reality is I had to study or work that study exactly which your preferences with clients based on different age groups and you know if you're doing beauty of fashion I looked at the skin detail and maybe even the color to it and I wages every touch myself on so you know it's like that where you're analyzing photographers and your kind of getting idea what it is that the industry's going toward so say you're trying to work for a magazine you want to analyze the magazine and the client is you're working for yeah so usually retouch your own work I mean at least the ones that I know but for the ones that are trying to go out and have other rita cher's goal into their work way touch their work how do we know how do you kind of go about terry touch and asked um or even kind of trust him to retouch your images? Can we is it possible to have him just kind of test and like retouching image for you and see if the cell that he does um your image works for you like yeah, I do and e I will extend that question from president photog as a re toucher do you get a list of things to correct from the photographer or do you have that conversation before you start working? Yeah, I would love to explore that that so I'm going to say the photography portion for when we discuss after this, so stay tuned that we're going to do that exact yes, exactly have a whole singing on that, but specifically for retouching photographer, if you're gonna be hiring and re toucher, what you should essentially know is there's a few things that happens. So let's say, you came to me and you said, hey, I wanna hire you for a job or hey, alan, and, you know, make sure that we have a good working relationship you can actually perform to the standard that I expect you two you can either come and say, would you do a test for me like a test file? Sometimes they may say, no, I could do a paid test where you just pay them for single file, and so you compensated for their time, and then if they have to put further to show for really bingo, right, they have to have a portfolio that's kind of in sync with what you're expecting, because some researchers can be very artistically inclined with their very artistically based, another own style, but summary touches can mimic what style you're looking for. They're like hired puppets where they can essentially do what you want. So you get a paid test, you know, see number one, not about their work, but how you communicate with them. And see if you fit because it's like a relationship I mean it's not it's not even about the work like you could like somebody but when your relationship with them it's awful sometimes so full of those things you know communications exactly so communicate get get a file done and then see the results and see how open they are to change all right we'll pick this back up in the next segment I think yeah yeah we have our model ready but I just want to let you know angie is putting in her order for her own felix and her own critique one of each please yes it will be a klingon kayla and beautiful green dress lovely look atyou all right so I'll walk you through the set and everyone else is well what we've done is I wanted to create bagging the producers about this a floor on wall look just to get away from I'm standing in front of the backdrop my elephant backdrop is beautiful but I talk about the elephant backdrops because I love you were wondering whether actually right that's its studio light manufacturing unit in new york city that makes custom backdrops for all the top photographers in the world I had someone asked me for someone who's starting out is there an alternative for a fun and I said thinking thing you think you know what I made the investment very early on to get one and it's I got one drop and I got so much mileage out of it, it was amazing, I mean, it's not the cheapest thing in the world, but they are so beautiful and it's, oh, studio dot com o studios dot com and they are they've been supportive of my career entire time, and they just make I could go on flowers because they're all custom painted and yeah, they had that layering effect, and sometimes clients will ask me or potential clients, and they'll say, how do you get that look back? I want that in post production, sometimes found by the post production, that luke, that color tone actually comes from the choices you make on set today, so keep that in mind when you look at images, the pallets when you're on set good. So, yeah, I built this we kind of, you know, like I always do were rummaging around in the kit room, and I'm like, well, there's some wood flat, so we did this on dh I'm going to see again if it works now, let's see what I wanted to achieve to get her off the flocks. I'm not worried about the feet. I'm worried about the dress to kind of enable this kind of thing if she's down on the floor. It has to end up, like, kind of like that, it's just a bit offered. So this gives us a little bit place space to play around with it. So we chose an earthy turn on the dress, and it actually kind of offset this very nicely in the whole set is kind of earthy. I'm goingto see what pretty can do with the apple boxes, but we have black ones, so, you know, I just went so out here yesterday we went in the kit room, and I found this and that's how we kind of did it, and I don't say that. Turn into white, right? Backto hannah white and luminous yellow. Yeah, so, kayla, you can hang out on set here, make yourself comfortable while we run through all the lighting and all that boring stuff. Well, how did you actually come with a concept of lifting? Wasn't just your thing on yesterday, and you're like, I want to get off the floor. Yeah, it wasn't just because you saw that the posting was in, right? And you said that, you know, let's, let's. So it's, the top of your head. This answer is very my assistant in new york and I we hang out on the bodies and we get really bored with like we'll get do these assignments and we're always relying on the same things and then we try to figure out ways to do different things and it comes from this boredom or sitting around over the last couple of years of my life, I'm like twenty nine years almost thirty now old ancient hand I really learned this this joy off just a conversation that doesn't have any purpose like being particular trying last night yeah, we learned so much about each other, but there's so much creativity that come from that as well. So we're talking about photography we're looking at inspirations from other photographers and I've been had this feeling at the back of my mind like I don't want to shoot it's so hard to do this posing in front of the backdrop over and over and over again, so I thought I'm going to try something different and this might not be the best thing I could try, but this is my own personal johnny through work was like, what if I get her off the floral? But I've seen other photographers do this? Um let's, try it you know, I'm kayla if you just strike a pose there for me and remember that shape here exactly on dh like how I c I can show the dress so beautifully here how it does this it kind of comes out and I think this once we get the lighting worked out it gives it a little bit of structure what did you call it yesterday they mentioned dimension yeah is that we didn't try this with her yesterday so we'll figure out the lighting I just built the set and already I do have one little concern that our voice right now because I think everyone will say that the set is a little bit masculine and I thought that last night and I thought you know what, I'm going to go with it we'll make it work and light and lighting and was going to ask you if you have any ideas for making it well I think you know with the way she poses really offsets in contrast the way that the set is so it may actually work in favor so all those things you never know until you try it out on like felix we mentioned earlier it's always interesting is when you talk to other creatives you cos ideas that you wouldn't otherwise so the lesson is be friends with people in your industry they're not your competition come up with so many ideas that we would have figured out like learning with felix yesterday I you know I would have figured out on my own it was just what we were talking together we came up with this thing that was greater than both of us invite so make friends and you know it on that note maybe like a little fabric draped over the two things with soften it and also give you less of a boxy you're hired hide let's go get onstage yes and this is it would have been good to do that but I am it's hard to find like that earthy fabric you know I don't know what would like burlap I guess something but questioning terrorists I think when you do that you know it becomes kind of you can imagine like an eighties like I think that you know, like really bad studio shots you see that yes years interested that an extension of that? Like if there was another dress or something in the campaign that also had this earth you could maybe like, hang it or soften it up like that, I think that's uh definitely see exactly what other creative seek exactly. Good. Alright, let me my cameras like in the wrong place we will work through this the same way we did the other one. So have patients done right? So if you watch my workshop with sue, you'll have seen we did this before we're doing the same thing big giant window light hopefully look good on booth bottom of this is john has just done this perfectly aligned that eye height with her and we'll try it here, and I'll probably move it. So if you turn both the packs on thei r it's all into one pack right now, why did you lyinto I had what is the difference? Because I make sure I get it, I get a catch like in the good I don't I don't like this, like when we had the reflector in that beauty shot right apart from it looked like you had a refuse it also, like lit up under him. Yeah, and that's really ugly, so I I'm like kayla has beautiful eyes. I also look out for how deep is the eye socket? You know, some people have a bigger brows, and then I was just coming in a little bit lower on wrapped in the light of all the variables think about exactly lighting here, exactly on dh. Kayla has beautiful eyes that really pop out the lipsticks perfect was address it's or great, I'll just ask you to get actually leave the half an hour, we'll just do it already. You can just chill out while we do all of this. The other thing is the set has a gap in it, I don't know if you can see that, but you're going to critique that's exactly what I'm going to stay because I thought last night like a parent now e could get I could give the producer's a really hard time and make sure it works and that's what I would do but actually it's nice for fatigue have to retouch again thank you so much really so john way on the back so again we don't need to get too technical with this we used one like previous and it worked we've got two lights they're basically acting like one light source both of them are on the same power and they're on the same packed so you comply to lights into one pack um same how how are they positioned behind you that's my name right let's get one of them with this boom arm drunk if way get this send it out. Get up. So now I have you guys can't see this because hidden but one light kind of here on one like kind of here and this is on the last flight skylight rapid and it's really aptly named because we're using it like a skylight and this is I showed this as it comes in a little bag like this and I travel with it everywhere because it's really really birthday right now it has the one point two five stop diffusion silk that means it's cutting up one point two five stops of the light but it's also making really nice and soft shooting through the umbrellas into this now one thing that's happening that's going to happen and that's you already see this the umbrellas are going to make some of the light found on the white war we use this on suz workshop before but this means you'll get variable result depending on the configuration of your roman if this war was black, we'd probably have a little more focus like I'm going to use this to my advantage it's bouncing off the back and just filling in a little bit of well makes sense so I'm just I don't want someone at home to try the same thing and not understand why it's not working the same way I'm using that war as an advantage ok, good so I have my life I'm gonna use this little bugger again just when I know what's the model number of this because people gonna be asking you something light master pro l four, seven eighty very and im said it s so one hundred one hundred twenty fifth shutter speed again shut up! It is not that important I'm in the studio I'm overriding and the ambient light you read it from the other side so that again when you read it from the other side I was just doing this on dh if I take a reading oh that's a lot of power right? We are actually at eleven and three tenths so you can just click it down three tenths that's a beautiful sound and it's exactly it f eleven so let's see where that ends up being on this put this here and I still haven't determined my frame I might even switch to another lens although this looks pretty good already see the focus are we still tell it right should be I see some issues already but we're at a good starting point first of all, kayla would you just give me a look into camera perfect beautiful john what we should do I think it's bring this around a little bit we're going to make a more clean a satellite so bear with us while we move all of this so we're going to move the screen first and I'm seeing there's a lot of contrast from the other side and I think with this dress I'm gonna look mostly here at the dress on what's going on there the face unfortunately in fashion is going to come secondary but I do still want to make sure that we don't have this dark eye over here but the dress we come up from above a little bit I get it a little bit more clean I think you can really start to see the texture in it this well right now the lighting makes her actually look much broader than she is so I'm going to try come from the back from the top and create shadows in the rib cage and just kind of in the century you're seeing shadows can thin our models innocent illusionary wise time yeah big time I'm good so I'm going to move this and I'm actually thinking I'm going to shoot through here I'm going to get really nice balance light john said he moved that one okay, thank you there we go on I have to cut the frame you see I'm going to come back a little bit see if this works and I am always competing with set equipment always I'm like I'm shooting through this it'll look it shouldn't be in the shot let me see that frame is a bit weird cut off a head at night yeah I'm cutting off her feet as well would you just fold your legs at the at the knees? Do you think about cutting like it's a big topic and people talk about is cropping limbs and things like that what is it? What does it matter? Does it I think that is destructive distracting because it comes out of the frame I don't follow those rules and but but definitely if you had you know I think she's going to be more comfortable in the pose is cute I'm right now I'm just doing a light test so we're short two super shot tex I like to hear what you see I did if I had the time and we could have done this I would have to take this off we did this last night that was not me that was not supposed to be at least it's not the phase one way from so that we just like that that was like a city it looks sorry oh yeah that is a lot of shadow on it and that's much more beautifully balanced the shadows I'm not quite as intense I might ask john to add a little that's the tiny little b flat b flat it's fine because we're just gonna we're just gonna cut off one audience member so they can't be I'm sorry but I want to show what happens with that I think critique we have enough to town the shadows we don't wouldn't necessarily need to check out you tell me see and these are big important decisions I can make on set yeah john just pull it out so it doesn't it doesn't can you tell us what you're looking at there should determine if you're happy so felix has basically asked me from I had enough details in my shadows and one of the main importance for that is sometimes clients will want to see all the detail even the darkest shadows and this will allow me to zoom in into capture wonder lightning would have reused and see if all the details there so that was basically what I look for a double check along with sharpness because we have all our information president I'm just like felix asked all right so let's see how that looks with the beef that bouncing some of the shadows back killer you may as well yeah john would you help kayla just move this way about a foot and a half yeah and I tried to do to the right into the left and it just fried my brain so I just did that I was like just point with your finger beautiful that's yeah lovely and you're in on it don't pay attention to the horribly cut off legs he's not disfigured um think I've lost my focus just a second way start ah that's beautiful that's a beautiful light, isn't it? It is a pure and for this I feel like we're a little bit funky on the colors and I'm just going to show you do this what I'm going to do so I can speak to you guys at the same time I'm gonna go into where is it here into my color balance and play around with where we go with this you see I'm kind of feeling like getting an earthy tone and there would be good on maybe I just saw something maybe about that there's one thing I love about capturing is you can adjust that called balance base that wheel. So it's, so intuitive you're just looking to see what color you want to adjust and it gives you the power to do so right away. Yeah, I feel like this image would lend like a green hue quite well, but that's just a personal choice. There's no rhyme or reason for that, and we'll probably end up changing it. I can change the saturation just of that, hugh on dh that obviously increases it. Still trying to see where I want to go with this background and it's kind of bugging me enough that I would now go right. I'm going to pick a color from the back here and see where I could go with this just to match it in their little bit think if we turned this, can you see that on the screen house? Yeah, changing slightly towards green, maybe even de saturated a little. There we go there, I think that's just adding that little bit of skin dies a little bit from doing this. But that's okay, I want to be able to get a better approximation, hear what I'm going to get. In a final results because you can do everything right now, it's better just have as much as possible first or the most important points done a cz you're twenty exactly, and I'm going to add a little of contrast as well just to get just to get it to pop that time orbit there we go and I think that gives a better approximation of where we're going to end up, so this is the raw file and then we've added those adjustments to give it kind of that I'm going toe and important to note see how quick those changes were, but the result is much more natural this's because it's coming from the raw file when you try to emulate these grand shifts after the fact it's much harder to do so and people always ask, how do you get those tones like? Well, jamie's gonna be really exciting and I want a warm this up a little bit is particularly on her skin, she has kind of the porcelain skin I'm just gonna go right about there, and I think that would be something that the client could really understand and I understand that too, when I'm shooting this gives me a better idea of where it could go with it and that's really, really, really important it helps with the model, it helps everyone to see what's going on so if we if you watch to his workshop we kind of got on katie the model we used at the time we got very beautiful porcelain skin she has a shadow under her and our neck and this is important because I could say to critique give me that shadow accentuated if there's no shadow and they have brush it in it looks kind of dirty this one he can just go right he could selectively give me where's my contrast here he could selectively give me more contrast and we're already getting a little bit more shadow on the skin I'm not going to do that does that make sense? Anyone have any questions on where we are so far? Don't ask so it appears that this point you're looking mostly at balancing the light and yet you're going to eventually start to look at the shape of the face and the body and it's a fashion shoot for the dress than howto accentuate the dress. I'm guessing so you're talking about I try not to go like a cz long as I like it and then I have my team helps me figure out, you know, like all references to issue again, the client was just not happy where the hand was to show the rings and those kind of things I'll take feedback from other people, but I'm always just going for what is that initial reaction and if my clients are people that like what I do, you know, and that's all I need to do I mean, there's always you could pick it apart and, you know, in that medium and you see, like, the different face shapes and everything and I, I'm not I'm not gonna look at a face and go, this is what would work the best. I just try out my try things, and when you're shooting a lot, I think you're it's part intuition, but you also got a carry on and get the next stop, you know? So sometimes you just okay that's this work through it? Yeah, there is another question I was looking at the wrinkle in the dress, which would be concerned if you know, if this is a fashion shoot and they want a lying down close and you have the wrinkle, and I guess the next question would be for project if you if it's even possible for dat wrinkle to be taken out if the client is like, no, we don't want that thing. Then I quit so here's an interesting point um, sometimes I will get fashion shoots where their wrinkles on the dress like this, sometimes their clothes, they take a lot, but the reality is when you're posing that way, you're I will expect to see some level of wrinkles there's no way that it's going to look like gumby where you're just crafting the model out and there's no wrinkles, right? So what a really smart client will tell me is don't remove them but lighting them to some extent still keeps a realism there you know you have to remind his yeah may look it may look good in theory without any wrinkles, but from that posher it's hard to not have it anyway so I say keep them there lighting them up too hard tto a large degree but if you have to show them yes, it's possible considering the cloth has very similar texture going throughout like smiling portrait's where people try to remove the under exactly they go insane about movie and they look ridiculous sometimes so again keep it towards natural not going to insane there's a big difference. Yeah, I'll think about it, but with the wrinkles I know if you're shooting if the client is the subject it's so hard because they want to like but that's why I kind of try not to get the client on the subject of two different people and we don't you know it's like everyone wants to look their best, but sometimes we have a skewed view of ourselves and that's really hard to satisfy the client on and sometimes the view also comes from the region because like I know sometimes when I work with people or clients from asia they want everything ultra perfect to the point where it's very it looks strange sometimes and sometimes some clams for willie everything will always say uncanny valley yeah and sometimes clients one thing's extremely natural so it's again it's not a rule either you know it's always asking about what the client wants and what your vision is at the same time and you wanted me to cycle background to the clothes okay yeah I mean it's an easy fix just to do this but if you had the same thought a few years ago I was like why surely they should get rid of all the wrinkles in the night if you look at fashion magazines you'll notice how actually there's a lot of wrinkles there is yeah look at him and you'll notice other things that's why it's important to have extra hands and eyes on set you know it's like a stylist like I would have noticed that for example maybe a little bit but the lighting enhances it so much maybe a stylist is aware that this is going to cause problems yeah yeah and we will look into yes president photo wants to know if there are any colors that rita cher's just hate there is there anything that you could do on set to minimize the problems those colors cause I think I hate colors when they ask you to do shifts that are really difficult like they say hey, we have black here can you turn in blond that no answers no but the thing that I hate more than colors per se and general colors all right except for a grand shifts but what I do not like is when you have a clue that has a lot of texture and detail that is much harder to control in regards to changing it up like if you have a garment that has a lot of complex you know patterns going on and you want to start cloney areas out for creases that becomes much more difficult because you have to match the patterns and it's almost impossible so when you have clean garments like this with almost the same shade there's a bit more leeway so not necessary the color but the character six of those colors that matter and that's a good point I wanted to see because we chose in the rack about ten minutes ago the dress and I think it's actually your dress isn't it yeah what an amazing thank you and I chose that one because it would offset well against the background and I'm actually going to show in the color picker what I would do yes and thank you for reminding me because the dress khun b if I where is it I go to pick it let's take a highlight area actually kind of you know, down here it looks a little bit different and I cook on bugler view selected color range right about there you and this takes out everything that's not affected by that color and makes it black and white right? And the good thing about this is all so we can look yeah, we can tweak the range of this yet so it shifts the color of the dress now here it might be better to do the selectively on the dress only in photo shop because what there is green the same tone is in the background yeah, you can take it and get really tiny get tiny on the side that particular is more about this you go up and then move that it doesn't want to live it up yeah so there's a limit and the advanced feature can go into the in depth stones too oh oh yeah well if you click where is it here advanced that's the one it applies a different range of something because it applies a really precise range got it and you get even more so now I could just get even smaller just narrows your color ain't exactly you see, I get free teaching so I can rotate the hue and I'm actually going to one click this because I want to see how it actually affects the image you and that triangle there, you see, that would be too much here. But if I just go there, I get some of that rock atone in there. I think that really is very complimentary towards going to change my state with saturation. See, unfortunately, it's applying that to a lot of the image on the lightness. I think if I bring it down, beautiful, she's really gonna pop off the screen there. I'm like I'm doing in apple, kino, cure surgery. This is amazing. Look at this game, okay, sorry, no jokes. So you see the difference between that and that? I think this is just a little bit more complimentary to what we're doing.
Ratings and Reviews
Really wonderful course, thanks. May I suggest a fantastic idea for maybe those who purchase the course? It would be extremely useful to be provided with a summary of the content of each video segment, perhaps a 30-60 second video with written 'dot-point' sheet at the end of each segment, to be reviewed at a later time. It just takes too long to replay each video to get the important messages. The notes provided by Pratik were a step in the right direction but they need more detail of what was presented, including tips and tricks, in each segment. In this way, once having watched the entire course, you could go back and review the nitty-gritty aspects of each segment quickly and efficiently. These quick 'summary' clips could make up a separate 15 minute video, recapping in detail the hard-core content of the course, without interruptions from questions. This would be extremely useful and hopefully not take the presenter too long to film. I feel this would be a wonderful 'added value' aspect of buying the course, as it would not be available for for free viewing. It would certainly encourage me to buy more of the available courses. Keep up the great work at Creative Live! I have stopped my Kelby subscription and just watch you guys now!! Well done!! Peter Bourne Australia
Pratik has been a revelation and a revolution at the same time, even kinda a benediction because of its huge generosity to show us such an efficient and powerful workflow. His genial approach turns impossible things into possible. What amazed me most, was Pratik ability to see further the shot and take the best of it to reach the perfection. The original photo is still there, very recognizable, but through a precise and meaningful workflow, it becomes eye-catching, high quality, high impact. Pratik is a wonderful person, very genuine, high talented, with a sophisticated sense of the aesthetics and arts. This course changed drastically my way to look at photoshop and at the retouching techniques. Thank you!!
I have been a retoucher since 1992 and a commercial photographer and I am amazed at the wealth of information Pratik is teaching us. Love his great sense of humor. Yes, retouching takes me way into the early part of the morning...up to 4 am. I've learned to listen to Books on DVD from the library which help my attitude much better. Several degrees behind me and I know I was meant to make a difference with portrait photography. NO ONE wants reality, especially at elder ages. So I continue to learn to retouch professionally and not use a quick retouch filter which renders a fake look. I may incorporate a light retouching filter, but I find I must always do some manual retouching first, in order to have the appearance look real. Which is the old first rule to retouching itself. In the film days, I use to make my own texture screens in order to create more beautiful faces. My photographer friends would ask for my help in using them, when they had blurred an important celebrity shot. The texture screen would help spread the dots and give the appearance of your digital noise now. The results were the image looked more focused Thank you Pratik Naik, for being so generous with your techniques. I am interested in how to price out retouching jobs, as I have been told I give my retouching away with my photography. Thanks,, Jeri Goodwin-Akari cherished moments photography in walla walla, WA
Student Work