Overview of Today's Goals
Tara McMullin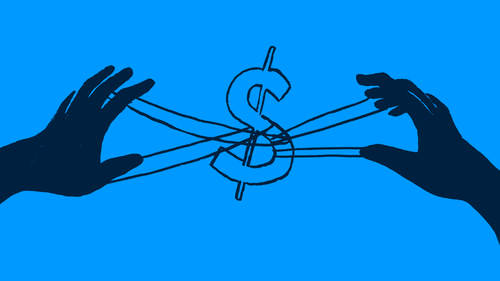 Overview of Today's Goals
Tara McMullin
Lesson Info
1. Overview of Today's Goals
Lesson Info
Overview of Today's Goals
We are so excited to welcome to the creative life stage terra dentally terra is an author she is has created the customer perspective process and that's what we're going to be diving into she's also an ambassador for the you economy and so much more we welcome to the stage terra dentally way are so excited tohave you into having a party being here and I just have to say I've been admiring your jewelry all day long yesterday as well so I can't wait to find out more about that but house I will use it throughout uh how are you doing today? I am also a million dollars or more so yeah I'm feeling great and I'm excited to be with everyone online and everybody here with you guys and really excited to dive into this training yes fantastic well let's let you get started and I'm gonna head back write down for thank you alright we're here so oh wait okay there we go so today as kind of mentioned we're going to go through the customer perspective process and I listen to you guys talking about what...
your greatest challenges were and I know that one of the greatest challenges that makers and artists and designers really anyone who's obsessed with what they're creating obsessed with what they make one of their greatest challenges is being able to get out of what I call their experts perspective which is that obsessive passionate voice that is constantly going through your head, the thing that is constantly inspiring you and keeping you up late at night thinking about new designs, new ideas, new ways of playing with the materials in front of you getting out of that perspective and moving into your customer's perspective because when you think like your customer, when you understand where your customers coming from, you're much better able to look for opportunities come up with designs that will sell themselves put your marketing messages in words that actually means something to your customers and do it all in a way that allows you to reach so many more people than what you've been reaching before, and I think I don't remember who it was, but somebody mentioned exactly that. How do I take this to a mass audience? How do I take this to scale? How do I reach more people than I reached before? Because lennie, I know you said I'm going to lots of craft shows, but how did you how do you go beyond that? How do you make that that extra step? You know, when writers and coaches and all sorts of different small business owners have that same problem, how do you go from that one to one relationship and move into a place of scale? How do you sell instead of tens thousands or tens of thousands of what you're creating and even if what you're doing is commissioned art or limited editions or one of a kind, you have to be able to understand how to reach her customers in a way that those things naturally sell themselves. So even if scale isn't your goal, how can you think of scale in terms of financial value or think of scale in terms of return on investment in your time? And so that's what we're going to be doing today through the customer perspective process and I have to tell you this could not be mohr important in today's economy because today's economy is all about a conversation between producers and consumers. We are talking back and forth with brands on facebook on twitter we're talking brands are talking in between each other consumers are talking amongst themselves war than ever before and this is one of the reasons I call this the u s economy now instead of the producers, the brands, the big multinational companies holding the power in our economy, individuals, individuals with opinions with ideas, with desires, with needs there the people that are influencing the way we buy on a day to day basis they're the ones holding the power it's those ideas that influence those opinions that really are the capital that makes our markets flow today and so small business owners might grow business owners, makers, designers, artists have a leg up in this marketplace where if we can talk teo our customers, if we could talk to the people who are coming up to us, the craft shows we can talk to the people who are following us on instagram or twitter. We have the opportunity to actually create business structures, marketing structure, sales systems, product development that addresses those conversations directly and helps us sell mohr so that's the goal for today? Well, views are the goals for a a so first, we're gonna identify opportunities based on our customers, actual needs and desires, and this is a bank a big problem for people again when we're thinking, in terms of our experts perspective, we're thinking a lot about what we want. We're thinking about what we want to create and that's great, but we also want to be able to think in terms of what our customers actual needs and desires are, and so by the end of today, you should be able to identify those really easily and be able to find new ways to enter the market so that you can make more money with what you do. We're also going to learn how to evaluate our marketing and sales systems from our customer's perspective, so if you're looking at a product description or you're looking at a sales page where you looking at even a line sheet for a wholesale show you're going to be able to say, does this resonate with my buyer or not? Is this what's going to make the sale or not? And once you could make that distinction it's much easier for you to create these kind of materials that actually work for you instead of against you. Third, by the end of today, you're going to be able to communicate the main core message of your business in a way that spreads easily and rapidly again with all all of our consumers, all of our customers networked together in social networking, on dh, even just on the ground in our communities, we have an opportunity to use those networks, too spread our message to tell people about what we do and why we do it and what it means to what it means to us and what it means to them. And so if we can create that message that that awesome marketing message that actually means something to our customers, they're going to spread it for us and we can spend less time doing marketing and more time making creating idea ting and then finally, we're going to apply all this learning we're going to go through three different applications. The first is content marketing. So all that blogging that you've been doing all that twittering that you've been doing all that facebook in that you've been doing and I know it takes up way more of your time than you wanted teo and I know that you see that this is something that you're investing a lot in if not financially energetically on dh with your time the content marketing peace is also going to help us write better product descriptions as well we're going to learn what kind of phrases, what kind of ideas really drive people to make proper buying decisions make the best buying decisions for them? The second part we're going to talk about a strategic partnerships how do you partner with people, teo that how do you partner with people in a way that allows you to serve your customers needs and desires even further? And then finally we're going to look at business models and don't worry this is not like mba stuff thiss is super easy to think about, but you want to make sure that the products that you're creating in the ways that you're selling them and who they're so who you're selling them to actually add up to the income that you want out of your business how many people do that math on a regular basis? How many people sit down and say exactly how many people sit down and say ok, bye solve this number this product in this number of this product of these kind of people through this channel, does that even make what I want to make? No, most people do not do that math. Most people don't set that up and understand, you know, the kind different kinds of levers they can push in their business to make it work. And so we're going to do that. Today. We're going to do a condensed version, but we're going to do it.
Class Materials
The Art of Selling What You Make.pdf
Indie Craft Show Guide_v12.pdf
Ratings and Reviews
I came in on the rebroadcast. Tara is so AMAZING!!! She made me realize that I could take my product out of the box on how we think about selling our products into awesome creative ways to get my product out into the world. I purchased this course to refer back to in the uplifting style of selling that Tara brings to life. Tara is uplifting, energetic, optimistic giving you confidence in yourself and your product. Well worth the purchase!
I loved this workshop. It gave me so many good actionable things to do to move my business forward. This is the 2nd course I've taken from Tara Gentile, and I highly recommend anything from her. She knows her stuff, and pushes you to build a community around your business to make it a sustainable and meaningful business. I also met a lot of wonderful ladies who are on similar journeys. I highly, HIGHLY recommend this course!
Amazing workshop! Such a mass of useful information and ideas. I will be implementing them for the next year probably. It was wonderful that it was specifically geared towards selling what you make, not a lot else like this out there. I loved the format with the five entrepreneurs who asked specific questions and then were helped individually by Tara. She helped them to tailor an approach that fit exactly their business needs. Now I just have to get organized and start making it happen!
Student Work