Pricing Practicum: Studio MME
Tara McMullin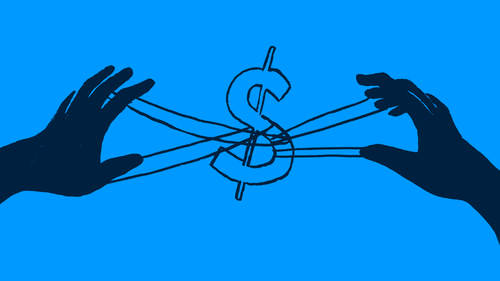 Pricing Practicum: Studio MME
Tara McMullin
Lesson Info
15. Pricing Practicum: Studio MME
Lesson Info
Pricing Practicum: Studio MME
All right you're going to tell me about a product you don't have yes yes sweet so last week I made the decision and I needed to redo the limited editions that I was offering on my site they allowed a price range that I liked but from the customer's point of view there was not enough of a difference from an artistic point of view there is I mean coming out of art school I knew you as with digital prints you offer too so open edition I can print as many as I want long as I want obviously cost is very low it is my ink and a piece of paper um so profit margins are high yes um limited editions then you are limited in the number appearance wise my printers are so I have many but there of equal caliber visually so the only difference was this little number at the bottom and that's not enough to say I'll pay twenty eight dollars or I will pay two hundred dollars is not enough of an incentive so I took it down and I'm going to revamp and rebuild it probably launching something in january which ...
allows me to change directions faster and doing smaller like you maybe um there will only be ten amelie we did get this image will be as a limited edition so that you don't there will not be the choice but um I'm wondering how much of a range you are allowed in a shop um you know right now everything is below thirty and I am then going to put in a fabric line and that would get toe push it to eighty but then is it too much of a jump tohave to fifth? If you're two hundred for these limited editions, is it too much to push customers when there is nothing in the middle are twice yeah so will you have any prints at the lower price range at all? Will you still have any open additions to the open it's just it's just that there will be additional images has limited editions but that's the only way you would get them gotcha so you're going to be introducing new illustrations on a limited edition basic higher and yet I still do some of the lower end to new ones okay? There might be like it's a different technique or something that I want to try out I'm trying to get back into my father was an oil painter and he keeps sending me more oil paint, so I think I need to get into that again and it's trying to merge the two gotcha so I don't see any issue with having a big jump in a price like that, especially when you're in pricing the limit editions with the research that you've done in terms of what other people are offering I mean this is this isn't a pricing area I have a ton of experts to he send, but I know that you d'oh because you've been doing so much research, so if you're finding that the open edition print price it is appropriate and the limited edition prints price is appropriate, I think actually changing the model which is what essentially you've done or will be doing is exactly the way to go and that the big jump this is not a big I don't think that that's a big deal at all yeah, I think it's just a matter of repositioning at the products within your store so that it's really understood what each thing is why it's different why one thing is the price that it is and why another thing is the price that it is on dh yeah, totally agree if you're offering open editions and limited positions of the same thing that's a really you have unless you have the background yeah what? You already are a collector and understand then you could see it, but just looking at it writes not yeah exclusive in terms of collector right, which is essentially what limited edition is, you know, that's kind of the message that it's a communicating exclusive is a value statement for collectors and so being able to say this is an a exclusive limited edition when it's gone it's gone that's huge, and you are moving into a phase of your business where yes, you've got you know, these great little products and the embroidery patterns in the embroidery kits and you know the prince, but you're moving into a phase in your business where you're moving closer and closer and closer to that collector market and making them feel most comfortable in your shop, I think has to be one of your top priorities in terms of the people that you're pulling in and how those people are influencing you're pricing, so I love that you're keeping some things very accessible, and still even those limited edition prints to me sounds like a pretty accessible yeah, you want a piece of fairly exclusive art? People are still going to be able teo, maybe make that splurge like we were talking about earlier. Every so often the collectors might be all over it, and your other kind of customer segments are goingto wait a little longer in between splurges and that's. Fine, so you're still kind of cultivating the brand with the the the more accessible products, and I want to think of them as accessible and not cheap. Yeah, because I think that's your exactly there you're cultivating that you're giving something that, you know, maybe a mass market media outlet can get excited about, because you can just print so many offer you can just have a bunch of things laser cut for you based on your design on dh that that gives you a channel for bringing a lot of people into your business while you're making money but also then having the appropriate positioning around the limited edition so I say go for it I think you've done exactly what you need to do it sounded like I could get more people excited because it would be almost like a launch for each one exactly instead of you know they're here they look the same but I really want you devise them instead yeah, I love that idea I love the idea of using a launch to position the value of each piece because then there's also a sense of urgency if you're putting a big promotional push around the release of a new limited edition there you know let's say there's ten of them twenty of them who were going to be the ten or twenty people to get that oh my gosh, what if I'm number eleven? What if I'm number twenty one and I don't get it so that's great for your business too because you know those things are going to sell out faster based on the urgency or creating around the promotion just good in a small apartment it's very good in a small way have any questions about that topic from suzanne ji and um chime in if you guys have any questions too. But suzanne, geez, in vancouver and says, do you think that it's okay to sell both limited and open print editions on the same website? Yeah, great question, I think it's certainly probably. Well, I just have to reiterate what megan said. I think it's really difficult to sell the same product as a limited edition there's an open edition even if you are, you know, varying it by size or buy materials, I think that's just a really difficult distinction for your customers to make on dh just remember her and going back to what I said earlier about confused or uncomfortable customers don't buy so if your customers air confused about, you know well, why is this one so much more than that one unless there's a super compelling reason they are not going to get it. And that was the thing is that I could say this is printed on the cadillac of printers will last one hundred years the one care like it doesn't matter that it's acid free and the pigment will last you a generation, right? And so you were creating a confused customer base instead of cultivating collectors. So I do think absolutely you khun sell a lower and more accessible product right alongside a collector, right alongside collector edition products but I do think those products need to be separate in a different in a big way as in these need to be illustrations that are in my open edition collection and these are the illustrations that are available in my limited edition collection yeah it's like target just like target the designers I mean it's still more expensive than their normal lines or by you can find both yeah shop right and there's the urgency behind it to there's the whole market that's come up around those releases that's that's a really good example. Thank you. Yeah, you really do have a conversation going around around this limited edition open edition because for example example michelle in r v a says I'm also trying to decide between open and limited editions I recognize that limited editions have more prestige and a higher profit margin, but in my heart I want everyone who wants a print to be able to afford it those kind of things because then we get into that emotional yeah yeah so you know, I think what megan's doing there is a great way to approach that and I think thinking of it is too separate collections is exactly the way you need to do it. You could have a collection of items that are super accessible that anyone can afford or anyone can afford you fairly easily but then also have a collection that set aside as as high end, if you remember the pricing example of megan's jewelry, the gateway necklace, the up sell earrings and the aspirational necklace, while those air all those things are all part of the same collection, there's also that very distinct way of making something really accessible, making it a gateway into a brand and you're you're actually really talking about a similar price range there as well. I think it's totally doable and it's totally recommended I would even say tohave a collection that's available to him maur mass market in and more accessible way, and distinguished that from a collection that's really geared to a different kind of fire and for a different kind of reason. Any questions from you guys about this topic? No, alright, thanks. My god, thanks going away. I'd actually like to just give her a shout out and say, I'm really impressed with you that you put yourself out there and you're trying things and you're testing things and you're asking, you know, is this gonna work? And hopefully we'll get some feedback just from folks out there seeing what you're attempting to do, so keep going with that, I think that's awesome.
Class Materials
The Art of Selling What You Make.pdf
Indie Craft Show Guide_v12.pdf
Ratings and Reviews
I came in on the rebroadcast. Tara is so AMAZING!!! She made me realize that I could take my product out of the box on how we think about selling our products into awesome creative ways to get my product out into the world. I purchased this course to refer back to in the uplifting style of selling that Tara brings to life. Tara is uplifting, energetic, optimistic giving you confidence in yourself and your product. Well worth the purchase!
I loved this workshop. It gave me so many good actionable things to do to move my business forward. This is the 2nd course I've taken from Tara Gentile, and I highly recommend anything from her. She knows her stuff, and pushes you to build a community around your business to make it a sustainable and meaningful business. I also met a lot of wonderful ladies who are on similar journeys. I highly, HIGHLY recommend this course!
Amazing workshop! Such a mass of useful information and ideas. I will be implementing them for the next year probably. It was wonderful that it was specifically geared towards selling what you make, not a lot else like this out there. I loved the format with the five entrepreneurs who asked specific questions and then were helped individually by Tara. She helped them to tailor an approach that fit exactly their business needs. Now I just have to get organized and start making it happen!
Student Work