Baby Plans: Photographing the Early Years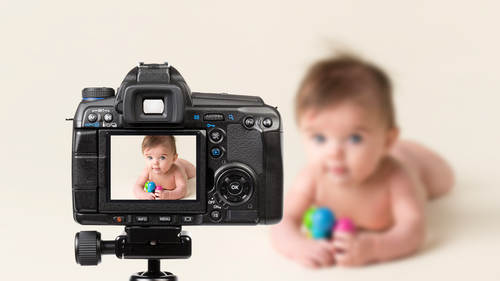 Baby Plans: Photographing the Early Years
Class Description
A baby's first year is a whirlwind of changes – making it the perfect time for photographers to partner with families to document all of those meaningful milestones. In 
Baby Plans: Photographing the Early Years
, Julia Kelleher will teach you how to design a baby plan that highlights a new child's growth and brings clients back into the studio.
Julia is a portrait photographer who specializes in newborn and family photography and in 
Baby Plans: Photographing the Early Years
, she'll share her hard-won insights on building a baby photography business. 
You'll learn how to:
Develop a baby plan marketing strategy tailored to new parents
Encourage repeat visits throughout the first stages of growth
Shoot, light, and design images for each stage of growth
Price packages so parents keep coming back
Manage your time while maintaining relationships
Julia will share specific pricing, marketing, and selling tactics that will ensure your baby business is profitable and your parents are thrilled with their purchase. You'll get tips on structuring your sessions so you aren't throwing money away and learn about baby-specific products parents love to buy.
Learn how you can fill your appointment calendar with clients you know and love and who are willing to pay for your services in 
Baby Plans: Photographing the Early Years
 with Julia Kelleher.
Reviews
I just finished to watch this course. And I confess: I've been struggled all the time during the viewing to say already: I LOVE IT! So, I LOVE this course! Julia is so nice teacher, and photographer, and person. And she is so incredible organizator of whole child's photography business. She is amazing, so meticulous, so persuasive trough all and each one of the important points of this business. And she is just great in the part of studio´s shooting examples with the babies. This is one of the best and most valuable courses I found in Creative Live, thanks!
I've been so fortunate to be able to be a part of the Live audience experience with Julia. She is an amazing person, photographer and teacher. She does a fantastic job of explaining in detail, the steps she has taken that have helped her success as well as the steps that have set her back. We are so lucky to be able to learn from her experiences and to have someone who is willing to put herself out there to teach us and help us to grow as photographers. For anyone considering adding a Baby Plan to their portrait offerings, this class is a MUST have. Julia, you are #awesomesauce !! xoxo - Dawn Potter www.dawnpotterphotography.com
Explore More Free Classes
THE
CREATOR

PASS
Enjoy the free classes? Get 2000+ more Classes and watch it anytime, anywhere.
Get The Pass