Basic Processing for Mobile Photography
Getting Started And Workflow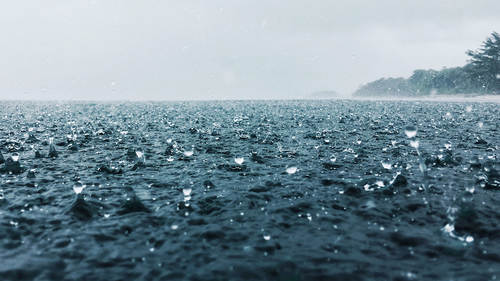 Basic Processing for Mobile Photography
Getting Started And Workflow
Lesson Info
Getting Started And Workflow
Once you've taken your photos on your iPhone, everything goes into your main camera roll and I'm gonna walk you through some of the basics of workflow on your iPhone so that you have a good setup going so that you know where your images are, which ones you've favorited and will then go on to edit and maybe post on social media. Oftentimes when we're out taking photos, we end up taking a lot of photos that look remarkably similar and can be hard to distinguish between. So what I want to do is kind of go through some of them and show you how I do my selection process. So I took these photos of our model and what we did is we started out by having her in the sun, so I'm gonna flip through some of these images. They were a little bright. The hot spots were a little too hot, so what we did was we brought in a diffuser to kind of cut the amount of light that was hitting our model, which resulted in just much softer light and an overall sort of higher quality nicer feel to the images. So I al...
ready know at that point then that I'm probably not gonna choose one of the images that was lit by full sun, so I'm really gonna focus on the ones that were lit by the diffuser. I like to kind of scroll through by rolling my thumb along the thumbnails on the bottom. So it's kind of just like scrubbing through the thumbnails because that way I can kind of go back and forth. If I see two images that are remarkably similar like say these two, if I go left and right on those two images, it really helps me to narrow down which of the two I like better. If I'm swiping this way on the screen, it moves the entire image and my eye has to reset each time which makes it a harder comparison. So left right on the little thumbnails on the bottom. Toggling between them is actually a really great way to make a comparison. So for instance, I mean, these two are virtually identical, so the question is do I like her smile better in one or the other? I actually think I like it better in the second image and the other thing that's nice about it is that the lines along the wall on the bottom in the back are a little straighter in the second one, so that's perfect. I'm gonna mark that as a favorite by pressing the heart at the bottom. So if I go out of this view and into the original thumbnail view, you'll see that the one that I marked as a favorite has a little heart on it and because I've actually already gone through this set of images, you'll see that there are a couple others that have hearts on them, so those are my favorites and once I've marked them as favorites, they show up in my favorites folder. So you can see some of the favorites that I have marked from that same session where we had the light diffuser on our model. So this is actually the shoot that I did for CreativeLive. I have as you can see a number of images that were taken on the rooftop here at CreativeLive of our models, these wonderful dancers that we brought in. So what I ended up doing, I had to pick the ones that I wanted to edit, essentially one per set up that we had on the roof, edit those, and then send them in to be a part of this class. So what I did was I went through all of the images, kind of culled through them to pick the favorites. The favorites ended up in this folder. And then from here, I just went through and kind of did that same selection process to decide which ones I actually wanted to edit. So I would kind of go through and do this whole toggle left and right thing between those favorites that I had already selected and basically what I do at this point is decide which of the photos I wanna edit. And what I might say is you know, I like this one where you can see more of the roof behind her. This one, she kind of, there's no roof. Maybe I don't like that composition as much, so I'm gonna choose the one with the roof. I'm gonna back out of that and I will see that even just looking at the thumbnails, I know which one has the roof. If there's not a big distinguishable different like that that's noticeable from the thumbnails, the other way that you can kind of pay attention to the image that you've selected is when you're viewing it large, when you back out of it, you can follow that, follow the thumbnail back into the smaller view mode so you know that that's the one you selected. At that point, I would hit select at the top, find that image that I wanted, and then decide if I wanna add it to the folder, add it to a folder that already exists, or create a new album out of it. So what I'm gonna do now is actually, I'll create a new album for the sake of the demonstration and I will call it images to edit and then I'll save it. So once I back out of that and scroll down to my albums, images to edit and the image that I chose of the model with the rooftop behind her is the one that's there, which is actually really great because then once I go into my editing apps, I can just point the apps into that new folder instead of pointing it into my main camera roll where there are maybe 20 or 30 photos that look roughly the same. I won't be able to distinguish them, so I won't be able to select the right one that I wanna edit. At this point, I wanna walk you through some before and after edits that I have. Those are always really interesting because it's nice to see where an image came from and how far the photographer took it with the editing. I personally am a much, I'm pretty light-handed with my editing, so I still want my original image to shine through. I don't really want my editing to be too heavy-handed. Whenever I teach editing in classes, I usually recommend to people that they apply the edits that they want and they think look good and then take a little eye break, so rest your eyes, do something else for a second, come back to it and then do a toggle back and forth between the original and the edit and compare the two of them to see how far you've taken it. Generally, you'll find that you've gone a little bit further than you should have, and I would recommend just kind of reining it in a little bit, so toning down your edits ever so slightly in the end often will give you an image that you're much happier with in the long run. I wanna show you some of the befores and afters of my own work and when you look at them, it's important to realize that sometimes the jump that you're seeing when I toggle between them is because I've cropped the image already to fit within the Instagram vertical aspect ratio limitation, which is four by five, so the iPhone captures in two by three format, and everything that is shared out as a vertical on Instagram is auto cropped to four by five. So what that means is that a sliver along the top of your image and a sliver along the bottom of your image if you haven't pre cropped, is cropped out for you once you pull it into Instagram. So generally I crop it myself before I bring it into the app because I wanna have that control. I don't want Instagram to decide for me where that crop falls. So let me toggle back and forth between a couple before and after images for you so you can see the differences. The first one that I'm showing you is a photo of me sort of running out of the ocean and I'm holding the phone kind of pointing down at my legs and really trying to capture the splash of the water. And you'll notice that the edit that I've made is very light actually. What I've done is add a little bit of brightness and kind of made the colors a little bit more pleasing. The thing that I wanna point out is that I've also gone through and really cleaned up the image a lot. So there's nothing really wrong with it per se the way that it was, but there's a lot of stuff in there that's pulling my eye away from the center of the action, so I don't want that. If there's anything in an image that pulls my eye to it, that catches my attention when I don't want it to, I generally edit that out and I'm also really careful about my edges, so if there's something that falls along the edge, I'm gonna go ahead and edit that out. So here's the before and the after. And see how the top, along the top, it's just kind of cleaned up a bit? All of these edits were done on my phone with different editing apps that I'm gonna show you today, so I'm not doing anything like taking them into Photoshop on my computer or anything. Everything you see here was done using the apps on my phone. This one was a more dramatic edit because I was removing a whole object from a scene. I don't normally do that, but I couldn't compose around that sign post, so I went ahead and captured it kind of knowing that it was going to be a fairly easy edit to remove that sign post after the fact. In some instances, I capture an image solely because the shapes catch my eye and generally when an image is more about the shapes than about the scene, the rest of the scene or the colors, I immediately know upon capturing that I wanna convert it to black and white. So that's what I did with this image. The original is in color, and I just applied a simple black and white filer to make it monochrome.
Class Description
Everyone always has a phone with them, and that means they always have access to a powerful camera. But once you've taken the photos, what can do to make them look truly exceptional? Pei Ketron, photographer and internationally renowned Instagrammer will show you how to use some of the most popular iPhone editing apps to process your images and create a simple and efficient workflow.
In this class, you'll learn:
How to select and use various editing apps
iPhone photography workflow
Editing to give your images the look you want to achieve
Editing your iPhone pictures doesn't have to be complicated and this class will show you how to take those images and make them ones that you'll want to share with your family, friends and on social media.
Reviews
Great except the sound volume is lower than average Creative Live show
It's not her. She clearly knows photography. At least I think she does. But what happened to knowing that you can't really see a photo online that well, especially in something like instagram. And moving sliders is so different than getting the good light in camera, as, you know, photographers do. This is a great way for the lay person to produce better looking photos. Not better photos. It's like taking a profession and learning to fake it, but forgetting to mention that's what you are doing. In this age of short cuts and faking it, shouldn't we just have that clause stated some place: Warning! This is a great shortcut but not great photography. A quick copy of a great work of art produces a quick copy, not art. Are there now people who don't know the difference?