Basic Processing for Mobile Photography
How to Use SKRWT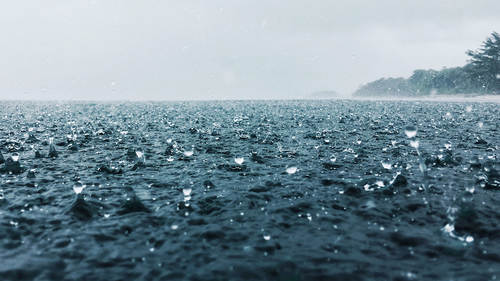 Basic Processing for Mobile Photography
How to Use SKRWT
Lesson Info
How to Use SKRWT
Because a lot of us are capturing images on our phones, specifically to share on Instagram, the first thing that most people tend to do is open up Instagram and look at the different filters and editing tools that are available and get started with their editing right inside that app. Some of the Instagram filters can be quite good if sort of lowered in intensity, and the Instagram editing tools outside of the filters are actually quite powerful. So I think they're great, but the thing that I would caution you about in terms of editing in Instagram is that when you make those edits, say you have a really wonderful image that you love, the edit is perfect, you post it on Instagram. It gets autosaved to your camera roll, what actually end ups happening is that Instagram does not save out the highest resolution file possible. So you have this great photo with a perfect edit, but it's not the highest resolution. So if you then want to print it, or somebody wants to buy a print of it, then ...
you probably wouldn't want to print that sized down version. So for me, I don't even wanna bother to do the edit in Instagram if that's gonna be the case and instead I wanna make my edits in the other apps that I use that would preserve the file at its highest resolution. So the order of the apps that I'm gonna show you today is actually pretty much in line with the order of the apps, the way that I would use them when making my edits. So generally if I have an image that has either buildings or lines, or something, where having the correct perspective is really important, it's not as important for something like a portrait. But for buildings especially, I would take it into an app called SKRWT to fix the perspective, and that's S-K-R-W-T. When I open the app, you'll see that you can go in and select the image that you wanna edit. So what I'm gonna do is actually scroll to the folder that I created earlier, it's called Images to Edit, and in it you'll see the photo that I placed in of the model that we were working with. But I also put in a photo of some buildings that I took. So I'm gonna open that photo, select Import along the bottom, and then kinda walk you through the tools that I use within SKRWT. So if you scroll through you'll see that there's a lot of other things that are available to you. I find that the most useful tools are the first three. So from left, there's the Rotate tool, so when you slide the slider along the bottom, it basically rotates your image, either higher on the left or higher on the right. The Horizontal perspective tool will pull your horizontal plane either towards you on the left, or on the right. You'll see how this is really important when your taking photos of buildings especially. I would say I probably use this vertical perspective tool the most often within SKRWT because that's the plane that gets affected when I'm photographing a building that's taller than me, the vertical perspective will be a little bit off. So I will pull the top towards me, or the bottom, kinda depending on what the image calls for. And you'll see that are gridlines, I'm actually gonna back out of this. Scroll over to the right, and show you how with this tool on the bottom right that shows you kind of a grid of nine. If you tap on that and just keep tapping, it toggles through some different gridline options. So in case your image has colors that make it hard for you to see one color, or one type of grid, or if your preference is just different. Then you can change what the gridlines look like by pressing on that button and toggling through the options. Once you've selected the gridlines that you want to use that's when you can go into your tools and really finalize everything. So you can kind of see very faint lines that show me what my straight lines are, and you'll see that if I pull the bottom of this towards me it makes my, what I'm looking at are the buildings, vertical lines so the lines of the buildings themselves, and the lines of the windows. I've pulled the bottom of the frame towards me and now those lines are a little bit straighter and more in line with the straight lines of the grid. And the important thing to remember when making these edits within SKRWT is that it's not necessarily a one, two, three step process. Where you use one tool, then the next, then the next, and then you're done. The tricky thing about perspective correction is that when you pull one plane, it affects the other plane. Usually what I end up doing is that I go back and forth between the rotate, the horizontal and the vertical, over and over again, and make just ever so slight adjustments or modifications depending on how things have been changed by the previous tool. So really difficult perspective corrections can be done but it can take a lot of patience, and precision and going back and forth between the different tools to make it happen.
Class Description
Everyone always has a phone with them, and that means they always have access to a powerful camera. But once you've taken the photos, what can do to make them look truly exceptional? Pei Ketron, photographer and internationally renowned Instagrammer will show you how to use some of the most popular iPhone editing apps to process your images and create a simple and efficient workflow.
In this class, you'll learn:
How to select and use various editing apps
iPhone photography workflow
Editing to give your images the look you want to achieve
Editing your iPhone pictures doesn't have to be complicated and this class will show you how to take those images and make them ones that you'll want to share with your family, friends and on social media.
Reviews
Great except the sound volume is lower than average Creative Live show
It's not her. She clearly knows photography. At least I think she does. But what happened to knowing that you can't really see a photo online that well, especially in something like instagram. And moving sliders is so different than getting the good light in camera, as, you know, photographers do. This is a great way for the lay person to produce better looking photos. Not better photos. It's like taking a profession and learning to fake it, but forgetting to mention that's what you are doing. In this age of short cuts and faking it, shouldn't we just have that clause stated some place: Warning! This is a great shortcut but not great photography. A quick copy of a great work of art produces a quick copy, not art. Are there now people who don't know the difference?