Basic Processing for Mobile Photography
How to Use Snapseed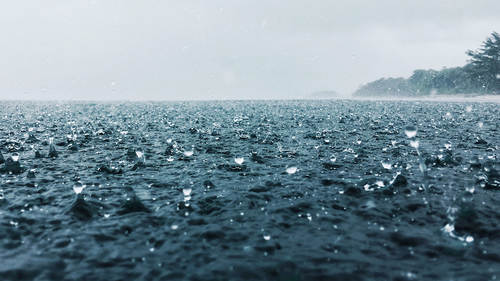 Basic Processing for Mobile Photography
How to Use Snapseed
Lesson Info
How to Use Snapseed
Once you have the app open, you can navigate straight to the image that you wanna edit. I'm gonna choose this portrait. And once you first get into the app, the first thing it opens up into is the Looks. So, along the bottom, it's on the left side, these are essentially what Snapseed's filters are. So, I find that, in general, I don't prefer these filters over the filters in, say, Prime or VSCO, so I usually don't touch them. And instead, I go straight into Tools. Now, you'll see that, given how many tools that are available in this app, it's actually quite powerful. And it's also a little bit overwhelming when you first launch it. So, the important thing to remember is that you don't have to use all of these different tools. I find that I love Snapseed, but I only use, maybe, three or four of the different tools. My favorites are Tune Image, which is on the top left, Selective Adjust, and Vignetting. So, those are probably the three that I find myself using the most often. When you ta...
p into Tune Image on the top left, the important thing to remember is that anything you do within Snapseed is generally an up-down, left-right motion, which means up-down takes you through the different menu options to choose from. Once you've landed on one that you wanna play with, the right-left will adjust what it's affecting. So, for Brightness, for example, swiping anywhere on the image itself or up at the top, near the bar, will adjust the brightness, making the image either brighter or darker. So, again, up-down through the different menu options, and then left-right to adjust the intensity. What I love in Snapseed is the Ambience slider. The Ambience slider is kind of what I would equate to something, I like to call it the MSG slider. I don't know exactly what it does, but it makes the image pop just so. So, when I go positive on the Ambience slider, essentially what it does is helps to even out my image tones. So, the brights get pulled down ever so slightly, the shadows get pulled up ever so slightly, so everything just kind of levels out a bit. There's also a slight increase in saturation and maybe slight increase in contrast, as well. If you go negative on that Ambience slider, you'll see that the opposite happens. Your brights get brighter, your darks get darker, you lose a little bit of saturation, and then there's a little tiny bit of a glow added, as well. That's a good look, sometimes, not always. But you'll find you'll figure out by playing with it what it looks good on and what it doesn't. So, for instance, I like the way that it looks on metal surfaces. So, sometimes, I might go down on the Ambience slider for metal surfaces. In general, though, I'm going up because I want a little bit of balance in my exposure. And I wouldn't apply it at more than, say, 20 or 25, generally something more like 15 to 20, but it depends on the image, right? On the top right, there's a little rectangle, and if you press on it, press and hold shows you the before, and if you let go, it shows you the after. So, you'll see that there's a very slight difference in the way that this image looks, but it does change it. Separately, once I save that particular change to my image, I can then decide if I want to use one of the other tools. So, the other one that I like to mention is, one of the other ones that I like to mention is Vignette. The reason I like this is because essentially vignetting darkens your edges a little bit. But with this tool, you can drag the center point so that it is on a different part of the image. So, it naturally finds the image center, but say you want her face to be more center, and say you want it to be a narrower focus or a wider focus, you can decide that by just two-finger pinching on the screen. And then, by swiping up, you get the menu options, and you can then decide to do something like brighten the center. So, increase the Inner Brightness. And then, by pressing that top right rectangle again, you can toggle between the before and the after. So, you'll see something like this will really emphasize her face over the other parts of the image. What I might do really quickly is, I actually don't like how dark it's making her arms, so I'm gonna make the Outer Brightness ever so slightly brighter. So, the emphasis is still on her face but not as dramatically. So, let's commit that Vignette change. The last tool I wanna talk about in Snapseed is the Selective Adjust. Opening up Selective Adjust takes you into this default opening scenario, which is with that blue plus in the circle at the bottom already activated, essentially. So, in order to place a dot on your image, you're already able to because that is already blue. So, you just tap onto the image where you want this dot to be. So, I've already kind of done this because I adjusted the Vignette, but this is another tool that would enable you to do something like make a specific part of the image brighter. So, it's essentially allowing you to make a very specific, localized adjustment. So, once you're in this tool, up-down lets you navigate through the different menu options that you're able to adjust within that Selective Adjust. So, Brightness, Contrast, Saturation, and Structure are the things that you're able to adjust. Depending on where you set your dots, so I'm setting it right in the center of her face, pinching and zooming shows me in red what is being affected by my adjustment because this is Selective Adjust, right? I'm only adjusting part of the image. Right now, it's on the brights, as you'll see. And if I do something like drop it onto the darks, instead, you'll see that what's being selected is very different. It goes by highlights, shadows, and mid tones. So, you can be fairly specific about what you're actually editing with that. So, say I wanna make her face brighter. I can navigate here to the Brightness tool, pinch and zoom to select the part of the image that I want, and then adjust brighter or darker. And again, these edits I'm making are very big edits just to show you what the tool does. In reality, I wouldn't actually apply that tool in the intensity that I'm demonstrating right now. At the end, go ahead and do your toggle back and forth to see how you've changed the image, decide whether or not you like it, and then commit that change. Once you've made the adjustments in each of the different tools, and you're looking at the original screen again where it says Looks, Tools, and Export along the bottom, the press and hold will give you all of the adjustments that you've made before and after. Once you've reached that point, and you feel good about your image, go ahead and press Export at the bottom, and save a copy.
Class Description
Everyone always has a phone with them, and that means they always have access to a powerful camera. But once you've taken the photos, what can do to make them look truly exceptional? Pei Ketron, photographer and internationally renowned Instagrammer will show you how to use some of the most popular iPhone editing apps to process your images and create a simple and efficient workflow.
In this class, you'll learn:
How to select and use various editing apps
iPhone photography workflow
Editing to give your images the look you want to achieve
Editing your iPhone pictures doesn't have to be complicated and this class will show you how to take those images and make them ones that you'll want to share with your family, friends and on social media.
Reviews
Great except the sound volume is lower than average Creative Live show
It's not her. She clearly knows photography. At least I think she does. But what happened to knowing that you can't really see a photo online that well, especially in something like instagram. And moving sliders is so different than getting the good light in camera, as, you know, photographers do. This is a great way for the lay person to produce better looking photos. Not better photos. It's like taking a profession and learning to fake it, but forgetting to mention that's what you are doing. In this age of short cuts and faking it, shouldn't we just have that clause stated some place: Warning! This is a great shortcut but not great photography. A quick copy of a great work of art produces a quick copy, not art. Are there now people who don't know the difference?