Bonus: Fashion Style (11/11/11 11:11)
Matthew Jordan Smith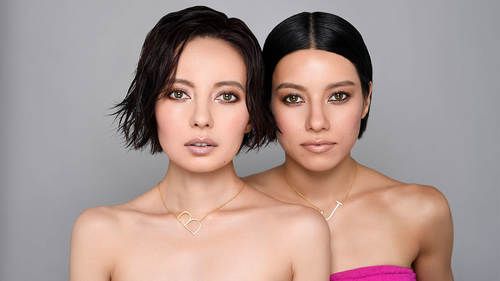 Bonus: Fashion Style (11/11/11 11:11)
Matthew Jordan Smith
Lesson Info
5. Bonus: Fashion Style (11/11/11 11:11)
Lesson Info
Bonus: Fashion Style (11/11/11 11:11)
So for like, five minutes won't talk about fashion style fashion style, so I want to just like, reiterate to you guys, if you're if you're doing fashion how much fun you can have, I putting your life into those images your inspiration until images and I think it's just working five warm it's likely hammer that home because with fashion what really pulled me into the world of fashion and beauty was being back in art school and I had a professor that was talking about, uh, the world of fashion beauty before that I wanted to sports. When I went to art school, I want to shoot sports. But then one day in class, the professor was showing us vogue magazine, zoom magazine, always european magazine and talking about shooting what was happening in life versus showing almost fantasy or your version of how you see the world, and that day I was pulled into the world of fashion and beauty. I was intrigued to go into that world because then I can show how I see the world shooting sports. I was just s...
hooting what was happening, and I love sports and all that, but I was intrigued by showing how I feel about the world through fashion and beauty my version of whatever I see my version, my inspiration based off of a book I fell in love with that because now I'm telling not only how I feel about the world. I'm showing my history. I looked back through all my images over the last twenty five years. I'm seeing how I felt about the world at that time how I feel about the world today, what affects me, what makes me feel something, the movies that I love back then the music that I love back then we'll still love michael jackson's music has affected so much of my work I feel something and that's important. So when you're shooting your work in fashion thing about how you feel about the clothes but what's happening around you in the world and put it in your work, what you shooting in the studio or on location, put your work out there and show how you feel if you want to stand out from everybody else in the world, show how you feel about the work, what means something to you? Questions? Oh, before you do that, though, this is a special day. Oh my god, it is november eleventh month the eleventh day of the eleventh year, and it is now eleven eleven, eleven minutes after eleven we see that again. We'll meet again tonight through this day, never in our lifetime, so you're watching a special note to say that and that would dive into inspiration
Class Materials
MJS Storyboard Concepts.pdf
Ratings and Reviews
Thanks Matthew for the super informative courses. I'm from Thailand and I'm very impress with the way you speak. It is super clear and very easy to understand. Your answers to each questions are extremely inspirational. I think you are the best teacher on photographing so far on Creative Live. Each of your answers and information are very motivational and very thoughtful. Thanks again for this great Live broadcast. You are a great teacher and a very nice warm person as well.
Thanks Matthew this two days have been amazing, and I am looking forward for the last day,,in which you will be talking aobut the photography i would like to do, since is my dream to be a fashion photographer i have learn a lot from you, and this expirience has been amazing, if i only lived in L.A. and not mexico city, i would definitely write you a letter and try to be your assistant to learn as much as possible from such and amazing photogrpher and person; once angain thanks for everything. Thamks creativelive for bringing this amazing photographers, and letting us learn more and more about the amazing world of photogrphy.
This course has been an awesome experience. I have learned so much about the process of beauty and fashion photography. Matthew takes the viewer through the preliminary thought process. He not only covers the technical aspects but also the importance of the photographic team itself--the stylist, makeup artist, model and photo assistants. The photographer plus the team equals magic. I do not use the term amazing lightly. This man is AMAZING and INSPIRING! Thanks to Matthew, I feel confident that I will find my own vision.
Student Work