First Fashion Look
Matthew Jordan Smith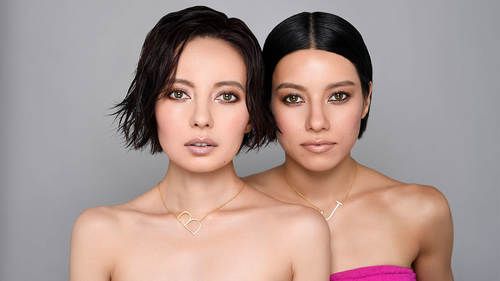 First Fashion Look
Matthew Jordan Smith
Lesson Info
28. First Fashion Look
Lesson Info
First Fashion Look
So we're going to a variation it's our first shot with a variation we're taking the jacket off so I have that coverage as well so now I can shoot a tighter shot three quarter with the variation it's the same shot with a small twist my stuff my ad a prop to it or change a jacket to make it a new shot with a twist hundred macro one hundred macro I like that jacket I like that man that's cool yeah that's the back of that that's nice that's nice manny manny thanks that's really quite beautiful so we're always changing, adapting, evolving that's the beauty of fashion as you get these moments and change it and it's brand new fashion is change that's perfect so we don't have way don't have music today and there's a reason for that because we're filming and it gets in the way of ah of taping but in a fashion shoot I would have music so if you wanted why so quiet that's our reason for that but there's a there was a famous photographer in the eighties who shot tons of girls jumping and that was ...
his style and he never played music. When I heard that later on I was totally shocked like that was like this crazy sit with lot of music but then I heard he only shot with no music is very quiet on the sets he gets talked to the girls to get the energy up so I can do it tons of different ways I like this but you're just doing just now your hands like that I like that so if you do that I once used to move the head just just the head only I want that so I need a brand new fan operator put me on the spot man always from tallahassee florida coming right here it's that same thing so I want you come even closer with this fan for right there don't be shot you won't bite so what you doing just now I love her natural movements like that you put the hands here playful I want you just give me just this left and right playful laughing all that because now I want to make sure I get these accessories as well that's beautiful so if you're doing that that same those flimsy things just at that if you want give me the leg up but first start here and give me that shadow is going off to the side a little bit we put on one seconds look at that what do you want to get that for a second from here that's even going off in different directions didn't move or yeah it's pointing slightly this way so when you go on setting off I'll adjust oh yeah right there angle higher is well let's try a little higher twisting way bring it down first so as you're shooting and I'm moving everywhere and people excited by the motion things can change you can hit a light by mistake and ticket off which probably happened in my excitement moving around but a great crew catches that so my team when I'm shooting a big celebrity or big model they can't become engrossed with staring at was happening not observing everything they're part of the situation and making it all cohesive making sure that the light doesn't change and if it does they see it right away spotted again that's good that's good so do a check on that light wise coming in twenty two three twenty two two twenty two twenty two three three there twenty two three at the top I want to take the light and just tilt the head down more so that three is down here that's what I want do you like that like that that energy and even looking office quite nice so I'll let you know when you are there now spin the head tad the other way right there right there twenty two to twenty to three that's good twenty two two perfect perfect perfect perfect so that same energy and attitude you're still amassing avenue you're still shopping but you've just seen something excited you in the window so I want that room looks nice that stuff wait great that's nice that's nice just like that just like that right there right there beautiful beautiful nice that's it great great perp that's good that's good that's nice nice, beautiful beautiful nice their way are great great perfect keep it long very long nice nice nice given the marilyn monroe thing like nice nice beautiful beautiful that's great that's great there come toffee again very long and that bring the hands of higher like you were doing before in there want that fast fast you beautiful same thing like that but totally unaware of me so looking off camera that's beautiful right there right there right there beautiful he both hands up that's it that's it that's it that's it that's nice beautiful, beautiful beautiful that's it nice nice nice beautiful bassett love that love that now for a second give me a variation got it we're totally looking dead at me now I want one hand up to the face and just like open eyes big eyes get these people's eyes in their head of higher like a nigga's dead stare at me so I have the fan on you but just that did staring just changing your mouth but I like pulling from a neck was very strong and that's what I want so you do one like that and then had the hand of he with the other they're so they both variations one like this and then one in there but all it made the entire time. Oh yes, perfect. Thank you. So as you're doing this and it's very important. Oops. Actually give you that for a second. When you're directing models with hand movement I don't want the hassle like claws, so I want to keep keep them very soft. So be aware of the hands where keeping anything very soft and limber. Soft. So never never grabbing the arm too tight. Very soft. That's it like that. Like that that's what I want thanks matter, let's. Go let's. Go fan let's. Go work. That's. Nice, nice. Nice right there. Right there. Beautiful, beautiful. That's it bassett masking their their their last nice nice, nice, beautiful you beautiful, beautiful, same thing, same thing. Nice. Bring the legs together for me. Very tight there and with one hand bring one way. You're pulling on the side of the yes. Nice. Nice that's. Good that's. Good that's. Good right there. Beautiful, beautiful that's. Nice. They're beautiful. Good. They're playful. Nice. Just like that again. Just like again. Nice, nice, perfect way. Have back way have that
Class Materials
MJS Storyboard Concepts.pdf
Ratings and Reviews
Thanks Matthew for the super informative courses. I'm from Thailand and I'm very impress with the way you speak. It is super clear and very easy to understand. Your answers to each questions are extremely inspirational. I think you are the best teacher on photographing so far on Creative Live. Each of your answers and information are very motivational and very thoughtful. Thanks again for this great Live broadcast. You are a great teacher and a very nice warm person as well.
Thanks Matthew this two days have been amazing, and I am looking forward for the last day,,in which you will be talking aobut the photography i would like to do, since is my dream to be a fashion photographer i have learn a lot from you, and this expirience has been amazing, if i only lived in L.A. and not mexico city, i would definitely write you a letter and try to be your assistant to learn as much as possible from such and amazing photogrpher and person; once angain thanks for everything. Thamks creativelive for bringing this amazing photographers, and letting us learn more and more about the amazing world of photogrphy.
This course has been an awesome experience. I have learned so much about the process of beauty and fashion photography. Matthew takes the viewer through the preliminary thought process. He not only covers the technical aspects but also the importance of the photographic team itself--the stylist, makeup artist, model and photo assistants. The photographer plus the team equals magic. I do not use the term amazing lightly. This man is AMAZING and INSPIRING! Thanks to Matthew, I feel confident that I will find my own vision.
Student Work