Student Shoot (Kristi)
Matthew Jordan Smith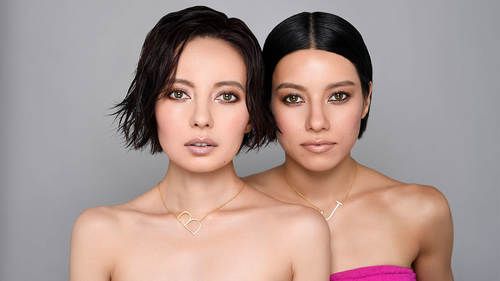 Student Shoot (Kristi)
Matthew Jordan Smith
Lesson Info
37. Student Shoot (Kristi)
Lesson Info
Student Shoot (Kristi)
Who has wants to shoot? I thought so. I want you just also so come on over because this is special. I'm gonna go absolutely. I'm going to quiet for a while you are director. I'm not say a word. Christy priano nice to meet you look beautiful. You're rocking the shoot. I'm excited to work with you. So your outfit, it's camouflage. I'm kind of seeing kind of a tongue in cheek salute cute saying so let's start and go that direction I don't wantto kind above up the energy I want maybe I don't know if you can happen those but maybe a you know, kick at birth do your thing you're doing great, but yeah, sure heather's going already were already. Thank you, john. Fabulous. All right, very cute. Okay, now give me a straight on my soldiers salute there. Perfect. Beautiful, very pretty. And can you turn just a little to the side for me? Her effect? Just watch your trumpet with the ankles out. Thank you. Back there. You're doing beautiful. Yep. Perfect. And can you give me a look off that direction?
There we go and give me a little wink. There you go. Very cute, perfect let's, switch it up a little let's, see, can we get that, um jacket back. Injust is an accessory. Um may be off on one shoulder or holding it. And can we get somebody to work the fan? Beautiful. I just want to see some movement in the jacket. Looked beautiful on you, but as a woman, I want to see that figure and that's what's going to sell me on the clothing is the figure and looking great in that so perfect weight for your wind to get going and I'll scat back so not chop off your ankles again. Perfect. Oh, I love that right there. And can we get you stepping off this direction and walking just kind of ah, hop in that direction. Yep. So come to the end of the board yet and just kind of hop and I want you to kind of fling that jacket as you do a little louder. Sorry. Did you hear that last part about that? Yep. Perfect. Yep. Ok, we'll do that again. Beautiful. One more time. Give me a nice flirty little smile going on one, two there we go, perfect. And I just kind of fling it over that shoulder and turned towards me. Oh, yeah, we like that right there do that one more time for me beautiful, perfect way there we go, all right, thank you very much.
Class Materials
MJS Storyboard Concepts.pdf
Ratings and Reviews
Thanks Matthew for the super informative courses. I'm from Thailand and I'm very impress with the way you speak. It is super clear and very easy to understand. Your answers to each questions are extremely inspirational. I think you are the best teacher on photographing so far on Creative Live. Each of your answers and information are very motivational and very thoughtful. Thanks again for this great Live broadcast. You are a great teacher and a very nice warm person as well.
Thanks Matthew this two days have been amazing, and I am looking forward for the last day,,in which you will be talking aobut the photography i would like to do, since is my dream to be a fashion photographer i have learn a lot from you, and this expirience has been amazing, if i only lived in L.A. and not mexico city, i would definitely write you a letter and try to be your assistant to learn as much as possible from such and amazing photogrpher and person; once angain thanks for everything. Thamks creativelive for bringing this amazing photographers, and letting us learn more and more about the amazing world of photogrphy.
This course has been an awesome experience. I have learned so much about the process of beauty and fashion photography. Matthew takes the viewer through the preliminary thought process. He not only covers the technical aspects but also the importance of the photographic team itself--the stylist, makeup artist, model and photo assistants. The photographer plus the team equals magic. I do not use the term amazing lightly. This man is AMAZING and INSPIRING! Thanks to Matthew, I feel confident that I will find my own vision.
Student Work