Mindfulness & Developing Presence
Susan Piver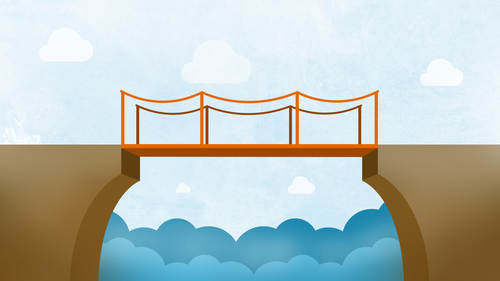 Mindfulness & Developing Presence
Susan Piver
Lesson Info
17. Mindfulness & Developing Presence
Lesson Info
Mindfulness & Developing Presence
So I want to start by just reflecting back on our experience practicing mindfulness meditation together and uh I just feel that it is if I could offer you anything from my heart that's what it would be is the practice of mindfulness meditation and the ability to extend gentleness towards yourself because we're in a world obviously where I can't say how tell you how many of you and also people in my life in the open heart project and so forth have said to me something like I am extremely self critical I'm so judgmental of myself I am so harsh towards myself and I me too so this practice the practice of mindfulness is the practice of gentleness toward yourself and it's so important it's so important that we find a way around our self judgment and recover that kind of gentleness because when we can feel it toward ourselves we can feel it toward others and our world is in dire need of this gentleness so plus it's also just good for you so it's my honor to offer you mindfulness meditation I...
hope it was useful and I wantto just ask if you have any remaining questions or if there are questions from uh thie internet uh about the practice I would very much like to hear them yes what you say is the effective length of meditation what I say is the way the effective land off meditations defective likes fifteen minutes good question so the most effective length of time to meditate is the amount of time that you will actually do it so if you will do five minutes five minutes is defective length if you'll do thirty five minutes thirty five minutes is the effective length so at the end of this session I'm goingto give you like steppes for establishing your practice at home and this is one of them is to decide on a time that you can actually do and so for most people that maybe five minutes ten minutes that's fine that's great every day five days a week mondays, wednesdays and fridays whatever is right for you so with meditation the length of time that you practice is not as important as the consistency with which you practice so ten minutes a day three days a week is better than thirty minutes once a week that's the right math right so uh of course that said the longer you meditate, the better it is. So I think you were saying that you get very distractible and speedy and of course that makes sense and someone else was ah online was talking about becoming distractible and of course that we all are and even people have feel wonky about keeping the eyes open I don't like that all these things tend to even themselves out as you sit for longer periods of time which is a little counter intuitive, but if you sit for ten minutes and you encounter certain issues, if you ever get to a point where you sit for fifteen minutes or twenty minutes, you will find that a lot of these things discomforts and and speedy nous tend to just settle themselves down. So if you ever have a chance to practice for a longer period, please try but a more direct answer to your question be, you know, ten minutes a day, it's great, I think it changes your life, actually. So I want to go back and talk about two things that came in on line because I think they're very important. One was the person saying, I see the payback it's happening very slowly, and then what I'm intimating or perhaps heard was, how can I speeded up practice more? I mean it's, sort of the simple answer. Meditate more more frequently, more duration that's one really superficial answer, but you know, when you're sitting and I know people who, when they said they have these great flashes of insight and, you know, they feel energy running up and down their spine, or they suddenly see something they never understood before, and I've been practicing for almost twenty years, that has never happened to me. Ever I'm sitting there going when is lunch? This is boring my leg hurts ah breath, breath breath just the same as everybody I presume so I'm like it's very easy to think why am I doing? I have a lot to do and I'm just sitting here watching my breath thinking about lunch but when I look back over my life I see that everything has changed since I began the practice of meditation so the effect is I promise it's already sort of seeping into your life and when you look back you'll see it but when you're doing it it's not so easy to see and then the final thing that someone said was that they get bored which is hilarious because it's they're the reason that they get bored is because it's very boring it's very boring to sit here and do nothing when we're used to like I'm gonna watch this I'm going to see that and we'll listen to this I'm going to talk to that I'm gonna yeah okay well now must go stop all that well it's very boring and in wisdom tradition especially when I practice in the shambala buddhist lineage it's thought that when you get bored now you're getting somewhere it's a really good sign so if you were the one who was bored well done because when you experience boredom it's sort of a sign that you have stopped trying to entertain yourself you've exhausted your effort to entertain yourself and there's nothing left and now you're real practice can start so bored of actually is ah good sign and ah hallmark that your practice is deepening I know it doesn't feel good no one wants to be bored but then are my lineage we call it there's a kind of cool boredom that is actually a good sign so are there any other other things that people asked uh that I can answer because I feel so deeply passionate about this topic there's lots of very interesting commentary and it's interesting that the experience that people had that they've been sharing with us I don't abuse unnecessarily questions but for its arsenal cecilia was saying she felt a little bit dizzy and sleeping sleepy I'm sorry, she said this is something she always gets when she's she'd met the state because she doesn't find it very, very difficult. Teo is that something you've experienced before with other students? Yeah, it is difficult to do and people do get sleeping and it often happens that when you sit down to meditate and you're like okay, well, let go of all you know things as their eyes and just be with my breath you're creating a space that is normally quite filled with thoughts and ideas in tasks and so on and it's not uncommon for the thing that you have been pushing away the most to suddenly arise because there's a space so for some people that they may feel something that they had been pushing away so you may feel teary suddenly something that happened that was really embarrassing to you that you've been trying to avoid thinking about that might come up. No problem for many people what comes up is fatigue because as I said earlier you're tired we're all I would believe say more tired than we actually know and when you sit down to practice and you create a little space, that fatigue can often arise dizziness I'm not so familiar with that maybe something should be checked out, but it could be a little disorienting when you start to work with your mind in a way that you're not used to khun b a little dizzying asking they they certainly understand the mindfulness of the breath of my fullness of the body that you're describing but they're they're feeling a little challenge of the mindfulness off the mind there's one of you could just give a little bit more about what that make you happy too mindfulness of mind in this practice is your mind is producing thoughts constantly which as I hoped to have pointed out, is like good and most of them will sort of flicker and go out like fireflies without really distracting you overly from your breath like it's sort of happening over here butt occasionally some thought or thoughts will take you and you'll you'll leave the breath and you'll start following the thought like where's lunch or whatever it might be and the mindfulness of mine part is is suddenly realizing I'm thinking you've just become mindful of where your mind is which happens to be immersed in thought when you're mindful of where your mind is, you have tremendous choice endless choice when you're not you don't have any choice so when you see where your mind is in the practice of meditation we ask that you make the choice to let that go and come back and place the attention on the breath and then if it goes again you're mindful of where your mind is sort of the short answer and just two paws on that for a moment I find it fascinating that when you're sitting meditating in your breath, breath, breath, breath, breath and your lunch lunch, lunch, lunch, lunch or whatever it is something comes up and says, oh you're thinking where does that come from and why can't you do it all the time? It's like something arises from nowhere to say wait a minute, mariam simon, you spaced out come back to your breath and that place that thing that arises uh I don't know where it arises from but what I can tell you in my experience is it is the same place that creativity arises from and love and insight and wisdom comes from this place in a sudden kind of arising and we can't make those things arise. We can't make ourselves know where our mind is, but we can relax and create this space that is an invitation for mindfulness to arise and creativity and love and insight and wisdom and then it's all there it's all there already every piece of wisdom you have ever wanted to possess is already in your possession and rather than having to go out and try to find it somewhere cultivated as we rest our minds, we see this tremendous, endless, vast body of wisdom that we already possess and it doesn't come to us from get going and getting it. It comes to us by relaxing it and allowing it to arise hear from lakshmi grace, who has been sitting and marinating and showing up uh, she says my body feels calm with the self acceptance I love that also, I love hearing about others to offer acceptance and approach them without needing to to change them. That is liberty. I also love knowing that I don't need to take any of their styles or reactions or instinctual drives personally about that for a rising I love in election year greece that is fabulous that makes me so happy this is liberty is liberty so much of what we're talking about in mindful nous and communication and mindful communication which we're going to delve into in a moment the actual specifics of mindful communication is about creating more space less judgment, more acceptance of self and other and you see how big your mind is and what it's capable of and that is the foundation of mindful communication so unless there's something else right now I'm going to go right into that so that bigness of mind when you find a way to inhabit your own bigness of mind that's an awkward sounding phrase but you know what I mean? You come into possession of may be the most important quality that makes you your communication mindful and previously I don't know if you recall what we're talking about how two people can stand in front of the same room and say the same thing theoretically because obviously that's not happening using the same words and one person gets heard and the other one doesn't why? If you recall that's that is sort of at the crux of our exploration in this course what makes you heard? Because we've all had the experience of sitting around a table going we should do a and everyone goes and then a week later someone else says we should do and everyone's like that's a great idea so why so I posit to you that it has to do with your presence when you can feel the presence of another person and that doesn't mean that they're being aggressive or trying to lay a trip on you or convince you of anything but you feel a kind of authentic presence that is immediately magnetize ing and our first job and getting hurt is to magnetize attention and attention is not magnetized by going hey everybody I got something really awesome to say um it's by being fully present in your unique way so how do you become present you know that's where practicing that in mindfulness meditation of course but the one who gets heard the one who is present and I sort of made a casual or a sort of very serious casual study of this what makes that person different then you and I when we don't get heard my observation is that the person who gets heard is the one who is able to let go of fixed mind the one who was able to cut their hope I hope this happens I hope everyone likes it I hope this happens I hope I'm good I hope I'm saying it right and let go of fear hey this may be a terrible idea everyone might not like me if this doesn't work my life is over not that kind of thing when you can let go of hope and let go of fear you're able to be present because ninety percent of the time or more our mind is engaged neither hope or fear and it's fixed in one of those places and usually bouncing back and forth between them but when we can cut that and let go of what we hope the outcome will be and let go of whether we're scared anyone likes us or not and instead just be in the conversation it's a novel suggestion I know on how to communicate to actually be in the conversation you develop a kind of presence and in that presence that people can feel your authenticity inauthenticity is the best sales tool in the world and you can't game it obviously otherwise it's not authentic you can't say I'm gonna be authentic you have to be authentic so there's a tibetan word called wong tung I don't even know if that's how you pronounce it but it's written in english w n g t h a n g a long time and that means field of power or authentic presence and authentic presence I find that that actually the only quality you need to bring to a situation to manifest authentic presence and this may sound kind of strange and I look forward to your response curiosity being curious about who the other person is about the way your idea sounds about how you feel is actually a very profound state of mind it's a state of openness you can't be curious and judgmental at the same time you can't be curious and afraid at the same time curiosity is a kind of interesting it's it's an immediate way to come into the present moment is to become curious, so mindful communication has thes qualities of genuine presence, authenticity, authentic presence and if you ever get lost in your personal dialogues or conversations with people, remember the word curiosity, and you could find a gateway back into this place of being right here. So have that doesn't sound uou, um, but I'm gonna, uh, talk to you now about the four foundations of mindful communication, which may be, well, maybe I don't know if it will not bring it a little bit more down to earth, and then I want to have a conversation with a couple of you about actual communication issues you are facing and how you might be able to apply these foundations or worried that you can't apply them, but before we go on, do you have any questions or concerns or anything right now? Yes, we'll just, uh, comments about that and just my own experience I mentioned to you on break I met with ceo of a company, and, um, he was just like, downloading the whole idea of how we want this product developed, and I was just in kind of maybe because this class I was just very interested. In the whole thing, you know and so it was like I'm not I'm not I wasn't trying to sell him on how good a job I would do is the product manager and it was just like, well, this kind of interesting and also again trying to understand his style and be totally present with it, so and it was like, you know, he's starting to take notes and things so I think I see what you're saying when you said that made a lot of sense about just being curious, being totally present, um with that other person that's wonderful, I'm happy for you that's really great. So you were interested and it was magnetize ing and that's a great example of what I was just talking about. I appreciate you bringing it up, and I hope when we get into the, um, next part of our show that you will come up and talk about a little bit more about that conversation and about that what it feels like to actually enter a conversation using these principles and, uh, trying to connect with someone else's style valerie has a question uh, this vulnerability, authenticity and curiosity is exactly what I exhibited and it was perceived as weakness, which is why I need to avoid these types in the future, what type is the enemy of ofthis isthe ity I mean, it's a great question. Yeah, it's an interesting question. It is an interesting question. The type that is the enemy of authenticity is all the types when they're afraid. So yes, it's really good to be vulnerable, it's really good to be a present, it's really good to be authentic, but it's especially good to be skillful, so I don't know if you've ever heard this phrase idiot compassion the great tibetan meditation master trillium, champa reproach, a talked about something called idiot compassion is going to relate to this question of valerie's in a second idiot compassion is thinking that you're supposed to be nice all the time. Real compassion is the fruit of presence, because when you're present, when you're paying attention, when you're feeling the other person letting them and letting them touch you and present to your own heart, then a compassionate gesture or action or non action can arise that is accurate, that skillful compassion, idiot compassion is just going around thinking, well, I have to be nice, and if someone says I want the last sandwich, I have to give it to them and and put myself last all the time that would be not not qualify as compassion, so when we're talking about vulnerability, there's vulnerability and theirs idiot vulnerability I'm not saying that that you are an idiot add up by any means, but what I'm saying is there's a way to be vulnerable that's strong and fierce and present and riel and sharp and there's a way to be vulnerable that is kind of in uh, loose and gooey and not the right choice in that moment, but when you're paying attention to the present moment, you can modulate your own vulnerability more skillfully so skillful nous is crucial here intelligence bring your intelligence to your practice to your life, to your communication and to your decisions about how and when to show your vulnerability to be vulnerable is always happening anyway, but to express it is a choice that you have in any moment, so and I'm also sorry to hear that you got hurt by being soft that's painful so we've had a number of people talking about very specific workplace situations on dh people asking somebody describe somebody else's pathological a sociopath and I meant it didn't quite go into that rabbit help it. I think people are looking at how they deal with colleagues perhaps more than they are perhaps personal relationships, but what we can see on our from our online community? Well, I'm not sure if this is the correct interpretation of that concern, but so correct me if I'm going down the wrong path but it often happens when people hear about things like, oh vulnerabilities good and presences is related to vulnerability and mindfulness and compassion these are all good things for me, but everyone around me has not been in this program and they're not doing that they're not going to be vulnerable and compassionate and skillful and, you know, mindful sh mindful they're not thinking about that. So how am I supposed to show up with this vulnerable open heart when everyone else isn't so that's an important question? And the answer I would say is of course you can't make anyone follow the rules of mindfulness because you have decided to so don't try and be skillful and intelligent and the most convincing thing you can do if you want other people to be mindful is to be mindful yourself to manifest it, to exhibit it, to employ it, to be it, to live it that is magnetize ing that is interesting, that is more convincing than any play but mindfulness playbook you might lay down on the on the table, so the good news is you have now learned something. I believe that other people have not learned yet because you've agreed to show up here and be open and curious the bad news is, but now in your interactions in the world, if you want it to be a mindful situation, you have to go first so now you're all teachers, and I'm sure you can do it. Girl friday was making about her colleagues saying is avoidance sometimes the best policy? I think so, yeah, sure, most people would feel that way hundred percent we can't always avoid. No, no again, we worked closely. I mean, sounds like this is someone she doesn't work closely with so she can avoid them. But if you are in that close, contact avoidance is the last thing you need to do, right? But there's some people that you know, sometimes avoidance is the most healthy choice there's some people that we're just going to hurt you over and over and over and over again, and you have not yet figured out how to get out of that dynamic. So maybe if you can avoid what you can until something shifts, I would not feel ashamed of that at all. I mean, to drag us back in or not drag but take us to the cushion again. But the wiz wanted to know. Can you have mindfulness of mind and still have things running in the background? For example, I seem to have music running in the background of my brain constantly. Should I be trying to turn that off during the meditation mindfulness or because it's in the background is it okay and interesting yeah it's very interest that's a very interesting question and when you start and I appreciate that the wiz because as you start to explore your mind you see deeper and deeper levels of thought and sensation and noise and movement and so on they say there's nine levels actually of this mindfulness practice and as we go through the levels we discover these various kinds of ways our mind is thinking so you do not have to turn it off you don't have to avoid it you don't have to work with it. All you have to do is note that it's there oh there's that music playing call that thinking that's just a cz much a thought as I wonder what's for lunch let go of your awareness of it it may still be happening and bring your awareness back to your breath and that's all you have to do intimacy is another thing that's coming out and I think by intimate they mean, you know, very, very close relationships not necessarily with partners alaskan kayak saying they feel they're in intimate I'm sorry they're saying they're not they're not they're not feeling how they can connect and interact with people who are looking with very similar profiles they find that intimacy is difficult, they feel they have a very tender heart but they're always looking for that in other people and they don't know how to recognize that oh, so it's like I can't. I know everyone has a tender heart, but I can't always see it. I think that's just that I'm so I didn't read that very well, slightly confused by what they were saying that but I think that's the gist of it. Okay, well, that's a great place to start. Everybody does have a tender heart and approaching people with that knowledge like that assumption, I assume your heart is tender. Assume it's soft. I hope I assume it's full of love and I assume it's full of vulnerability is like an invitation in a sense. And just having that assumption with you could allow the other person's heart to show itself or not. But without that invitation without that assumption it's, much less likely so trust that it's there, and that it will eventually show itself. And you don't have to really do anything to find it. It will. It will be there your heart what you're saying only show up with your heart heart yeah, and it's in a way, you assholes with your heart and your assumption that your heart is not that different than mine. Now do you work with mantra cz at all we have, um greg de, who has been meditating and working with mindfulness through a mantra uh but I found it to be difficult to integrate this with with the smooth um breathing when I'm on the cushion, but have you ever used mantra tze and I'm getting feedback on that? Well, yes, I have used montrose and in fact the style of buddhism that I practice is called the va juliana, which is one of the three sort of main schools of buddhism, the three vehicles of the dharma and the va cherie on is sometimes called the mantra yana because at a certain point in victory honor practices mantra becomes important but that's only if you're like, like I've taken refuge in the buddha, the dharma and the sangha I am a buddhist, I have a teacher that is my chosen path to enlightenment at some point on that path, I know I'm going to encounter mantra, but without that, no, just the simple breath awareness practice is great is, interestingly, this practice that we were just doing the simple breath awareness practice it's, the foundational practice for all the other practices, including mantra practice and so if you ever go along the buddhist path and you're like, ok, I start here I go here, then this then that and then at the end is this practice again this is at once thie basic practice and the fruition all practice it's this off alfa and the omega it's the most simple in the most advanced at the same time so uh if you are trying to decide whether to do mantra or breath awareness pick one don't do them both at the same time and if you like both will decide well in this session I'm going to make a mantra session and then don't change in the middle and then maybe the next one you'll do without mantra and do just stay with that don't change that in the middle either, so I hope that answers your question because reading the end of it which was, you know, have you used montrose or do you favour focusing on the breath that was the part I didn't read? Um cameron, ninety one says, what is the softest way to introduce awareness to, say, a boyfriend or a girlfriend? The softest way to introduce awareness teo a boyfriend or a girlfriend is to be aware is to practice awareness and bring awareness to the interaction and just like with anything that you want to convince someone of it's much harder if you say you know this thing is really great, research shows that it is and I've makes me happy and blah blah blah is not as good as when the person says to you what isthe what are you doing? I'm you seem awesome what is that? So if you try to say, tell someone this is what you should d'oh it's not as good as them saying, what should I do when you create that opening through, manifesting the quality that you hot hold the highest? And the person says to you, I'm curious about that now we're talking, but otherwise you're just trying to sell something, so but be aware and that is the most convincing thing great question from sea, which I really like here because I think this is what happens to me a little bit, asu says that I find when I'm doing a long meditation, well, maybe veni length, I have the greatest ideas, so should I follow this? She says what I normally don't because I expected to come back to me later again if it's meant to be I ground cringing because I have the party line answer and then I have my answer. So I'll tell you both the party line answer is call it thinking, let it go and come back to the breath, and that really is the real answer and yeah, it'll come back maybe, but maybe not, but still practice, letting it go anyway and having some trust that's, party, line, answer and it's the right answer, my answer, which is the wrong answer is because, as a writer I often think of, like, well, that's, a really good idea. Oh, I just solved this problem. Oh, I just whatever and nine times out of ten, honestly, I let go and come back to the breath, but occasionally I'm like, I can't, uh, no, so here's what I dio don't tell my teacher, I think, okay, what's the great idea. And then I look at my thumb or my whatever my knee say my thumb, and I put the idea in my thumb, like, okay, gonna have to live there until I'm ready to think about you again. And then I replaced my hand and I forget about it. And then after the meditation and this works, I'd say eight times out of ten it's not perfect. I look at my thumb and I remember it it's there, so, uh, don't don't don't try, don't do that, but that's, what I do
Class Materials
Piver - Become a Better Communicator Workbook.pdf
Ratings and Reviews
I would really recommend this course if you want to get to know your personality type better. What makes the course amazing is the idea of including mindfulness into your life to create better, more authentic and compassionate communication with others. Susan Piver does a great job and comes across as a genuine and generous person. Thank you to Creative Live for producing this excellent course.
Took me a bit to get through the course because of other commitments. That said I found it to be wonderful. I am part of the Open Heart Project and assumed the course would focus on just that and how it related to communication. I was thrilled that the Enneagram- something I have studied some was included too and how mindfulness and the Enneagram can together support more effective communication. Susan was warm, funny and and overall did an awesome presentation. Well worth the price I paid for this.
I loved this class. I was not expecting it to be a full on enneagram tutorial, but with that said, the content of Susan's class was life changing. I grew up in a very conservative household where open conversations were not welcome and therefore, never knew how to communicate my thoughts and feelings without becoming emotional and feeling misunderstood. By taking this course, and afterward reading The Wisdom of the Enneagram, I was able to learn my personality/communication type, the styles of those around me, and how to bridge the gap to be understood in any message. The coursework has also helped me to better understand the thoughts, feelings, and intentions of my loved ones. Again, truly life changing course work. Highly recommend to anyone looking to make sense of themselves and their surroundings, and apply this knowledge in a practical sense, both personally and professionally. THANK YOU, SUSAN!!!
Student Work