Beginner Drone Photography
FAA Drone Rules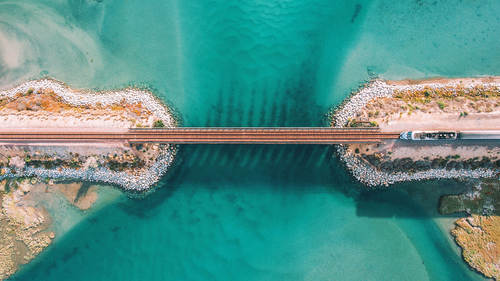 Beginner Drone Photography
FAA Drone Rules
Lesson Info
FAA Drone Rules
We need to talk about drone rules, we have to. You guys are gonna be responsible drone pilots, right? You're gonna make a good name for us. Okay, I wanna go back, I wanna say go to this website, knowbeforeyoufly.org. They have lots of helpful information. You can check it out, read a little bit more about the rules. But I'm going to talk about some right now. And I do wanna say that you need to do your own due diligence. Some cities even near where I live, they have their own rules and there's confusion now because is the FAA in charge or is the city in charge? So do your own research. Who knows, your town may have rules that you need to pay attention to. So do your own due diligence but I'm gonna share with you the FAA's rules. I can't talk about every single town and city, they're all different. You need to watch out for no fly zones. And you're like, what is that? Well, there's areas where you cannot fly a drone. So why might you not be able to fly a drone there? It's a sensitive ar...
ea. Maybe it's a military base or something like that. Maybe there's a fire there, they've blocked off, you can't fly here. Maybe there's an important official traveling and they don't want any aircraft in the area, you can't fly. So how do you know about that? A website I love to use is airmap.io and they also have an app. So airmap, great resource. I pulled up this example to show you. I did a drone class at that soccer field and you can see that there's this yellow line, it's actually a circle but I'm punched in, and it's just letting me know that I can fly over here where there's no yellow but I couldn't fly over here. Why? There was actually a no fly zone in place so I couldn't fly there. So how would I have known that? I wouldn't have known unless I looked it up. Some areas like Washington D.C. DJI, you just can't even take off there. So some areas it's already in the software but if there was something that popped up like this morning and you didn't update your drone, how would you know? You need to stay at least five miles away from an airport or you need to notify air traffic control. Again, that website airmap, they actually list out nearby airports and they have their contact information so you can call them. I've talked to the tower and I've let them know, Hey, I'm flying here for about 30 minutes, I'm gonna be about 200 feet. And they're like, thank you for letting us know. The airport closest to me now, they actually have a website where I can do it all online. I just like put in my info, here's my registration number, I'm flying here, 40 minutes, it's just smooth. Just let them know, they wanna know. And if you're not going over 400 feet, there's not gonna be any problems. So again, you need to notify the airport. Obviously if you're really close to an airport, that's not wise. So what I recommend to you is go check out the airmap website just to get a sense of what's close by, where can I be? I never take off near like really close to airports because obviously there's things landing. So I'm always mindful of that stuff. DJI's drones shouldn't let you actually take off if you've updated at least recently. You shouldn't be able tot even take off near an airport. It will let you know like you're too close. But if you build your own or you have a manufacturer that isn't DJI or even unique, you might be able to do something that could be dangerous. Okay real quick to let you know, if you're gonna go get your commercial license, that part 107, there's something really cool that's come out. It's their Lance system and this is available for people that are flying commercially. I can open up the app and I can just do it all right there, let the airport know and I wait a minute and it's like, yep, you can fly there and I get my green light. So you might wanna check out that. You can learn more, type in L-A-A-N-C on the FAA's website and you can learn more about that. I use airmap to do that but there's several other websites and apps for that as well. Don't fly over 400 feet. Really important guys. We need to keep that buffer from airplanes and helicopters that are in the sky. So we need to stick to this. And DJI you can set it so your drone will never go over 400 feet. That's a setting, it'll be like, 398 feet let's you know, very handy, make sure that's on. Keep the drone within line of sight. Personally, for me, it's really hard to see that drone like once you start pushing near a mile, like that's far. And if you can't like really see it, that's now out of sight. So you need to be able to see your drone. You gotta be able to look at it and see it, that's called keeping your drone within line of sight. I don't fly, again, I'm not flying far, far distances, I'm usually kind of picking my area and I'll fly a half mile like no big deal but I'm definitely not going into like miles. That's just not wise 'cause you gotta think about it coming back and plus you're breaking the rule. So be wise with that. Do not fly under the influence of alcohol or drugs. That should just be a duh, right? That's actually one guy ended up on the news when his drone flew into the white house lawn, before it was locked down in Washington D.C. Always avoid other aircraft. I'm starting to see more and more drones now which is rad but when I go to the beach, there's more drones. I call it drone traffic. So if you're coming onto a drone, veer right. It's just like if you have a boat, veer right. Stay clear of people and don't fly over unprotected crowds. This is just, be smart. Your drone could fall out of the sky, you could hurt someone. So unless there's safety measures in place and they're part of your production or something like that, this is a wise thing to consider. Sometimes I will take pictures like at the beach but I'll take off where there's not people directly underneath my drone. So I'll fly off to the side or I'll fly over the water and I have that nice like a safety buffer. Don't fly near sensitive infrastructure. Power stations, government facilites, water treatment facilities, correctional facilities. Believe it or not, that's a thing, flying over jails. Don't fly or photograph people in places where there is an expectation of privacy. This is how you guys could end up on the news, this is how you make a bad name for drone pilots. So just be smart, respect people's privacy, don't fly over someone's property and try to film them while they're swimming or something weird like that. You can't fly in national parks. Ugh, such a bummer but I get it. You also should check your state parks. So again, this is where you need to do your own due diligence. In California there's some state parks where I can fly and where I can't. I need to do some research before I fly. Don't fly near stadiums or racetracks. Like sporting events, that's again flying over a crowd. The NFL is like really serious about this. You can look it up in the news, they've had some incidents already so I think there's gonna be even more and more safety measures in place. But just be wise, it's not a smart thing to do. Don't fly near fires. This is a big issue unfortunately for me down in SoCal. Which I get it, it looks incredible. You're like, oh my gosh, that's huge, I wanna drone that. But you're actually getting in the way of other aircraft that's trying to put out the fire. So you see a fire, keep the drone down.
Class Description
AFTER THIS CLASS YOU'LL BE ABLE TO:
Confidently fly a drone
Understand basic legal requirements
Execute simple to intermediate drone maneuvers
Adjust settings for aerial photography
Simultaneously adjust the drone and the camera
Use drones to capture a variety of still and video perspectives
Edit aerial photography and aerial videography
ABOUT DIRK'S CLASS:
Sure, drone photography looks just like playing a video game, but controlling an unmanned aerial vehicle while simultaneously working a camera takes essential know-how and practiced skills. Take off with confidence and capture aerial photography and videography at angles you never thought possible. In this beginner's class, learn essentials like safe drone flight, essential photography settings, and basic post-processing.
Work with award-winning aerial photographer Dirk Dallas as you learn to control your drone. Whether your drone is collecting dust or you've just opened the box, this class provides the essentials to fall in love with drone photography and videography. From legal restrictions to selecting and operating a drone and accessories, this class covers all the basics of aerial photography with a drone.
Explore a drone's controls, then learn exercises to help hone your flight skills. Flag potential legal restrictions in the United States. Learn settings and tips for capturing great aerial photography, then incorporate motion with video. Finally, work in image processing and video editing to fine-tune your captures. Whether you want to capture aerial images for real estate, environmental studies, commercial advertising, independent movie production, land-use planning or simply creative photography, start flying with confidence.
WHO THIS CLASS IS FOR:
Any user new to drone flight
Photographers looking to expand to aerial photography
Videographers eager to add a new angle with drones
Drone newbies that want to learn new moves and tricks
ABOUT YOUR INSTRUCTOR:
FAA licensed drone pilot Dirk Dallas uses drones to capture new angles in his commercial photography and filmmaking. Also a speaker and professor, Dirk is the founder of FromWhereIDrone.com and the host of the AdoramaTV series From Where I Drone With Dirk Dallas. Along with his creative work, he enjoys teaching and inspiring new drone pilots.
Reviews
Dirk really did a nice job taking new students thru exercises to gain confidence. The work in Lightroom and Photoshop was helpful, but I wish more time could have been focused on flying or tips. Dirk has presets that he offers. It would have been helpful to see the results using those presets. Looking forward to the free which Drone to buy class and the advanced class
I definitely recommend this course if you are thinking about getting into drone photography looking for the fundamentals. I now feel pretty confident I can get started and that my learning curve will be greatly shortened thanks to the technology available today and a great roadmap of getting started. If you are already started... follow up with his advanced topics... I know I will.
Super class. As a beginner I had little idea what to expect and never got started because of all the talk of people crashing drones right and left and losing a fortune. Dallas made it seem simple. So I bought a Tello beginners drone (great starter by the way), got hooked and am now flying a DJI Mavic Pro 2 and studying for a commercial license. Not sure, this is a great class to start with.