Class Introduction
Jason Hoppe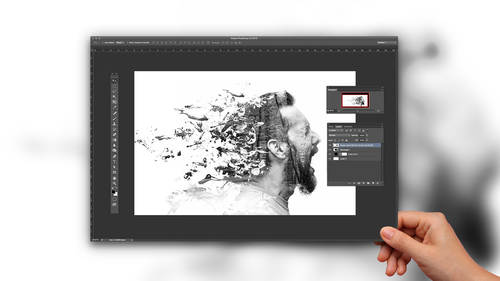 Class Introduction
Jason Hoppe
Lesson Info
1. Class Introduction
Lesson Info
Class Introduction
welcome to Creativelive. I'm Jason Hoppy. And in this course we're going to show you how you can get into your photo shop and understand a new selections and masking as well. With this course, we're gonna take you through the basics of the lasso tool, the Marquis tools and also the quick selection and the magic wand Tools show you how to use them, but also show you some tips and tricks that can make your life a whole lot easier. So if you're just learning photo shop or you want to learn a little bit more, this is going to be the perfect course for you. Once we get our selections and we use over the new features and photo shop, we're going to show you how we can take that, turn them into masks, understand what masks are, how they work and how they can improve your workflow. So we're gonna start off today with some images. We're gonna show you what selections do, how the tools work and how we can just get through all of this really quite easily to start off water selections. What do they...
dio well in photo shop, But we have selections for is if we ever want to isolate something in Photoshopped to be ableto work just within that area, we would put a selection around that area, and then we could isolate it from everything else. So if I put a selection around this shirt and they would like to work on this portion of the shirt, I could go in and I could change the color of that shirt based on what I have selected. This is a pretty simple selection, and I could change whatever is inside this election, you notice what is outside this election is left untouched. Seems pretty simple, and it is. But we've got a lot of different selection tools that we're going to be working with, so each selection tool does something different based on what pictures, where you're using.
Ratings and Reviews
So many things I had read about Photoshop features without fully understanding them were explained in this class. I enjoyed the instructor's style, and learned quite a bit of useful information. I'll refer back to the video in the future. I highly recommend this class.
This is an excellent beginner class. The instructor is very clear and thorough. Unless you are well schooled on selections, there's something in this class for everyone.
For a beginner class it's an interesting course. As I'm more advanced it was not really the course for me. I also would included more selectionstools and include the projectfiles.As part of the membership this course is okay. For a separate buy I would take more dept courses from the same instructor
Student Work