Beginner Workflows in Lightroom
Tim Grey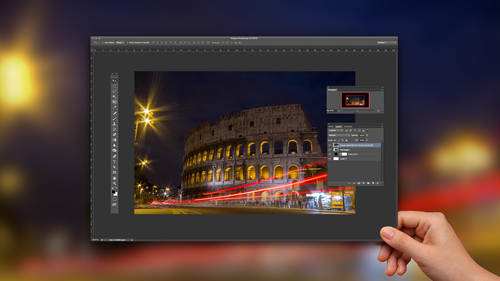 Beginner Workflows in Lightroom
Tim Grey
Class Description
Take your first steps into a more organized photography practice! Join Tim Grey for an extensive introduction to Lightroom's capacity for increasing your efficiency and improving your workflow. Learn how the program is organized, and begin to apply its powerful tools to your own photo storage system. Tim will share examples of his photo workflows and learn how to share existing files with ease.
Software Used: Adobe Lightroom CC 2015 - 2015

Ratings and Reviews
I enjoyed Tim's friendly and professional style of presentation. I appreciated that he was methodical in his approach, and was very clear in his explanations of every step that he was taking. It is quite clear that he has extensive experience in teaching. He presented at a good pace so that I was able to make notes and absorb the information. I have used Photoshop since August 2015, but I have steered clear of Lightroom. I had been afraid to use Lightroom because I was confused about the process of switching back and forth among Bridge, Lightroom and Photoshop. I have been doing extensive photo editing using other software since 2002, but am new to the Adobe products. After watching Tim's class, I have gained enough confidence to start using Lightroom, because I now understand that it is very powerful, can be used to process raw files, and has excellent tools for creating both panoramas and HDR photos (that are still raw which is great!), and more. I learned a great deal from this course, and would highly recommend it! I am very grateful to Creative Live for providing Photoshop Week 2016, and also grateful to the many amazingly talented and knowledgeable presenters for graciously sharing their knowledge and experience.
This is a great class to help get you started. Tim is a great presenter. Would love Creative Live to have Tim back to teach.
Thank you so much for your straight forward and comprehensive lessons. I am new to LR and have been waiting to import my photos until I watched this lesson. Now, I feel like I can move ahead with confidence.
Student Work