Beginning Wirework for Jewelry Making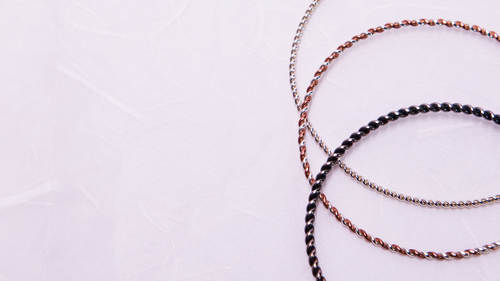 Beginning Wirework for Jewelry Making
Class Description
Learn how to manipulate wire into beautiful, handmade twisted wire jewelry with Raïssa Bump in Beginning Wirework for Jewelry Making.
Raïssa is a lifelong jewelry maker and she'll bring her experience and love of the craft to this beginner-friendly class. Basic twisted wire stacking rings, bangles, and earrings are a great starting place for aspiring jewelry makers who want to experiment with malleable metals. In this class you'll learn:
Basic wire and plier work rules
Techniques for twisting wire varieties
Fusing, soldering, shaping, and finishing techniques for twisted wire jewelry
Raïssa will take you through the ring, bangle, and earring making process, from start to finish, and teach techniques you can use for your future jewelry work.
Check the bonus materials below for a complete product list of the tools and supplies you need to finish this project.