Build Your Own Tote: The Basic Bag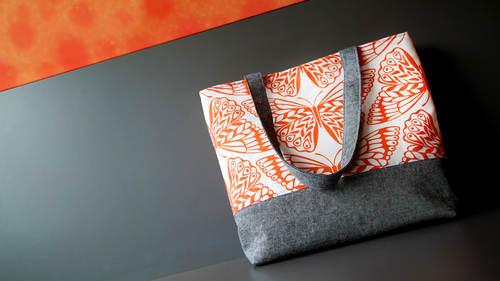 Build Your Own Tote: The Basic Bag
Class Description
Totes are the perfect place to stow away your farmers' market finds, your library books, or your beachside accessories – they are also a lot of fun to make! 
Learn how to build your own versatile bag in Build Your Own Tote: The Basic Bag with Betz White. 
You'll learn how to:
Assemble your sewing tools
Select fabrics and stabilizers
Line, stabilize, and add enclosures
Add a simple slip pocket
Create self-fabric handles and finish the bag
Betz will offer tips on marking, cutting, and pressing your fabric and she'll show you how to create depth by boxing the corners. She will take you step-by-step through the complete bag-making process, so you end up a bag that is sturdy and ready to be customized! 
If you have basic sewing skills and are ready to take on a fun and functional project, join Betz White for Build Your Own Tote: The Basic Bag.