Canon 60D Fast Start
John Greengo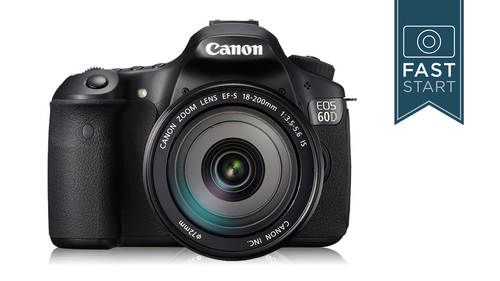 Canon 60D Fast Start
John Greengo
Class Description
Join John Greengo for an in-depth step-by-step tour of the Canon® EOS 60D. With a hands-on introduction to your camera's operations, detailed instructions on how all the menus work, and easy tips on how to shoot great photos with this specific camera model.
Ratings and Reviews
I am so thankful with this class, truly happy with my investment and privileged with the things I've learned. John Greengo knows photography like the back of his hand. He's way of teaching is basically the reason I got hooked with CreativeLive. Detailed, professionally done and given the right amount of time. Like him I'm a visual learner. Rather searching for the best free tutorials in Youtube, this class actually saved me loads of more time to learn Photography. Looking forward for more classes. I feel very confident now in handling my camera and in doing photography itself. Cheers!
Thanks John for such a great class! I have been studying photography on my own for over a year and purchased my Canon 60D when I began, and I can say with confidence that I finally feel like I now have what I have been missing....a foundation to build on! I am no longer afraid to put my camera into Manual and get shooting!! I have taken the "Photography Starter Kit" and just finished your course on the Canon 60D, and both were very well organized and incredibly informative. I am a very visual learner and love the way you teach. Thanks again for a great start, and I will be watching more of your classes! Thanks Creative Live!
John Greengo is a fantastic teacher. He speaks clearly and gets right to the point--no mumbling or rambling in his courses. John's slides are nothing short of amazing. The only feature of the 60D that I would have liked more info about is back-button focus and shutter-release options. Having said that, I suppose it would have taken too much time to delve into that topic. That wee niggle aside, I thought the course was worth every penny. I would highly recommend any of John's courses.
Student Work