Capture and Create Artistic Wedding Portraits
Caroline Tran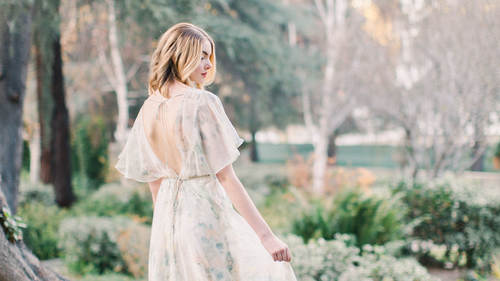 Capture and Create Artistic Wedding Portraits
Caroline Tran
Class Description
The classic, timeless look of film is making a comeback. Its popularity among commercial photographers is soaring, and it's in particularly high demand in the world of wedding photography. But if you shoot digital or hybrid, how can you make your photos look like they were shot on film? Caroline Tran, a wedding photographer whose work has appeared in countless books and magazines, will teach you how to create the look of film through light, exposure and editing. Come along on a live shoot where she'll show you how to find the light you need, expose to get 90 percent of the photo in camera, and use Lightroom® to achieve her signature look.
SOFTWARE USED:
Adobe Lightroom Classic CC
Ratings and Reviews
Caroline Tran is bursting with creative energy and enthusiasm! In this class she walks you through the little differences between film and digital that separate the SOOC of the two. She shows you how understanding what makes them different is the cornerstone to learning how to manipulate digital to mimic film. All you need is a working knowledge of manual mode, and a willingness to let go of go-to DSLR habits that keep your images distinctly digital. She finishes with walking you through the simplest post-production that doesn't even require a strong knowledge of Lightroom. She even sells her presets if you don't want to recreate them on your own. This class was wonderful and so much fun! Thank you Caroline!
Student Work