Capture and Edit Classic Black & White Portraits
Jared Platt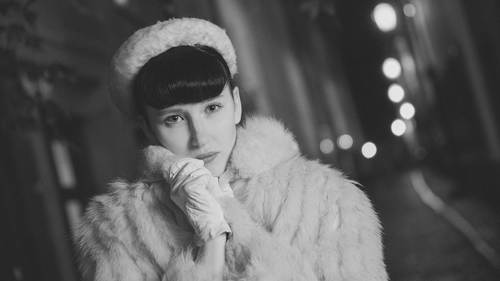 Capture and Edit Classic Black & White Portraits
Jared Platt
Class Description
Black and White portraits are not simply photographs without color. Making a great black and white portrait requires a completely different mindset and a different set of techniques. Jared Platt will walk you through the process of creating beautiful, classic black and white portraits. From shoot through post-processing, you will learn every step of the process: lighting, camera settings, exposure, editing, retouching, and printing. 
You'll learn:
How to see in Black & White for a portrait shoot
Reading exposures -Lighting for Contrast
Classic Black and White Style 
Basic Black and White Adjustments in Post 
Getting More Out of Your Black and White Image 
Going Dark Room Crazy in a Lightroom World
Printing in Black and White
Software Used: Adobe Photoshop CC 2017, Adobe Lightroom CC 2015

Ratings and Reviews
This course is a good overview and I love the way Jared teaches. But the course mixes basic lightroom handling with intermediate portrait photography and really expensive gear. Which person, that doesn't know the basic importing and editing in lightroom, has three studiolights from profoto with grid or a calibrating system for the inkjet printer?? And be aware, it's only about LR-editing and nothing about photoshop. But over all it's a good overview for beginners - alas not for intermediate users.
I usually don't write reviews, but thought Jared did a great job presenting the material. Clear, concise and didn't talk excessively fast. Material was well organized and reasons were given for why something was done a certain way. The fill lighting technique was something different and plan on using. The discussion on tones, textures, clothing and background were also helpful when discussing black and white.
I haven't shot much with the intention of turning the photos black and white, but this class piqued my interest in trying it. This class isn't just about how to turn any photograph black and white, but how to think about the photo as you're shooting for black and white. I especially appreciated Jared's explanations about the importance of texture, creating drama and carefully targeting lights.
Student Work