Capturing Authentic Children Portraits
Tamara Lackey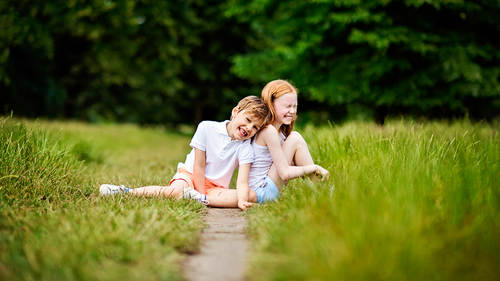 Capturing Authentic Children Portraits
Tamara Lackey
Class Description
Each child is unique and needs different techniques to draw out the most authentic portrait. Acclaimed family photographer, Tamara Lackey, talks through how to quickly identify the characteristics of a child and the posing techniques and direction that can lead to a fun session with great results. She'll cover:
The 6 basic personalities that children may show up to a photo shoot with
How to draw out a shy child in front of the camera
Tips for photographing the children who don't want to be there
Gear and accessory considerations for family shoots
How to build to a natural pose
Have the confidence and the technique to capture an authentic child portrait in every session no matter client or their mood!
Class Materials
Tamara Lackey Posing Book Discount
Nations Photo Lab Discount
Ratings and Reviews
Tamara Lackey brings amazing energy to her teaching and shooting style. She shared a ton of tips and tricks for capturing the true character and personality of each child in both individual and group portraits. I have always found it to be particularly difficult to capture portraits of multiple children that are composed to be both visually interesting and true to their unique story. I learned so much about directing and communicating effectively with child subjects, and how to use my gear and other tools to streamline the process and keep it all fun for the family. No matter how much you think you know about photographing children, this class is an asset that you will not regret! Thank you Tamara Lackey!
I love Tamara's tips for working with common personality types found in children. I also love that class allows you to be "fly on the wall" during her photo shoots. It's so helpful for me to see how other photographers engage their subjects (especially children). Tamara brings a ton of energy, excitement and playfulness to her shoots. It opened my eyes to how fun (and how exhausting) a photo shoot can be when you give it your all. Great class!
This was an amazing class. Photoshop has been a huge learning curve for me during the past year and it was so helpful to see the quick and easy way you used levels to bring down brightness/hotspots. I will definitely be using it to improve the "ear" on the portrait that you critiqued. Thank you soooooooooo very much Tamara and CL for providing such great content!
Student Work