Create The Scene for Child Portrait
Kelly Brown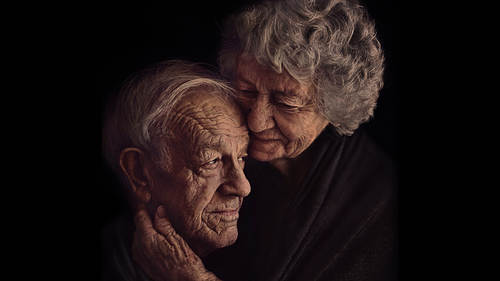 Create The Scene for Child Portrait
Kelly Brown
Lesson Info
10. Create The Scene for Child Portrait
Building the setting for the story is an essential part of capturing a story online. Delve into creating a set -- or working with a composite -- for a portrait of a child. Learn tips on matching the lighting to the set during the photo shoot.
Lesson Info
Create The Scene for Child Portrait
Creating the scene is really important for me, because that sets a tone, it sets a mood and it evokes emotion. What different elements can you bring to this? So again with Kenz and these are the best ones for me to explain this process to you. With her challenges with reading, you know she's standing, she's conquering those books. Every day she's working her butt off to try and conquer those books and be able to read. Because she is nearly 12 and still can't read. So I want her to know that one day she will conquer them. She let her sister's bird out of the cage when she was three and for the next six months she walked outside and called it's name and it never returned. Go figure. And again the sky's the limit. Like her head's, she has a wonderful imagination and this is what makes me think of that. But yeah, she's just this incredible creature, this child of mine. And being able to create these portraits of her, her nature, her character is really important and the cat it's never far ...
behind her. She's either locking it in a cupboard or in a suitcase or it's just following and chasing her. That's why it's been incorporated into this process, but to come up with something like that is so fun. And to use all of these different elements to bring it together. Obviously, Photoshop played a heavy role in that and we're going to be covering some Photoshop later on in this course as well. And then when it comes to this image. This is a very recent image. I was heavily inspired by steam punk. Coming across many different outfits on Pinterest and kinda coming up with a concept, an idea and the more I started to think about it, I came up with this vision to create this photograph. So I've got a behind the scenes video of how I captured it in camera which is really cool. So she is 11 years old and her mom was extremely proud and excited to be a part of this really cool experience. I hand painted the backdrop in my studio. I just bought some canvas, a roll of canvas online. I just googled, primed blank canvas and I just so happened to be talking to a client of mine who used this gentleman and his owls to deliver the wedding rings. So she and she was telling me about it and I'm like oh my god that would be amazing to incorporate that into this photograph. My husband, I drew up the design and he went and bought pipe and it was cheap. I think we spent about $50 on pipe. We had some old timber laying around and I drew it, he created it. He's quite crafty like that. And we had a table obviously underneath that part there. Which I just painted the legs to blend in with the background so I could clone it out. And we're gonna do something very similar here with this setup as well. Just to kinda create that illusion that it's up in the sky. But how cool's that? It's unique, it's different. She has a love of birds and she even wanted to take home the outfit. She enjoyed dressing up like that so much. So this was probably more a piece for me. It was a vision I had to be able to create and sometimes it's just finding the right models to be able to bring that vision to life as well. Alright, lighting. When it comes to this it has to suit the scene. With that previous shot, it's quite moody, it's quite sort of focused on her, but I also needed to light that background. So thinking about the type of mood that you want to create with that. Being up in the clouds, in the sky, the light is extremely diffused and soft. So I don't want any high contrasting lights coming into this because it just won't gel with the image to create that illusion. So I need it to be extremely soft and to be able to you know not create too many shadows and things like that. Here on the set we've got some lights coming in at the moment on me for the videoing, but we'll just turn those down as we bring the big soft box in. So when I chose the continuous light for this and I would probably in my own studio still have a large soft box. And this is a one, it's about 170 centimeters in diameter. It's a very large soft box. I would still use this for this shot so that I could get that light perfect. And if I need to, then we'll bring in a reflector. So that we diffuse and not have any sort of harsh shadows. So that we create that beautiful, soft light. When I'm photographing this setup and positioning that light, I have to look at where the light is kind of already falling. So we've got a brighter side on this side of the print and a darker side over there. So I'm gonna bring my light to this side to have it come down and to keep that direction of light going in that same direction that it's currently in.
Ratings and Reviews
Among a sea of wonderful teachers here at CL, Kelly is the cream of the crop. All of her classes are outstanding and this one is no exception. Amazing teacher. Amazing class. Amazing education. If you are hoping to stretch yourself to create deeper more meaningful stories in your images, or are feeling the pull of print competition but need some direction, this is definitely the class for you. Thank you Kelly!
Kelly Brown is a true inspiration. She has been my idol in this industry since I began. This class was amazing. I love how honest, authentic and genuine she was. But most importantly I loved her wise direction and teaching style. Kelly brown thank you for this gem. You helped light a fire in me. I'm so excited to start telling amazing stories with the skills I have learned from this class.
Just loving this class! Kelly is one of my favorite instructors. She is very good at articulating her ideas and carrying them to an absolutely wonderful end product. Her images are always stunning. I love that she always puts safety first with her models. Thank you Kelly for sharing your creative visions with us.
Student Work