Create The Scene for Newborn Portrait
Kelly Brown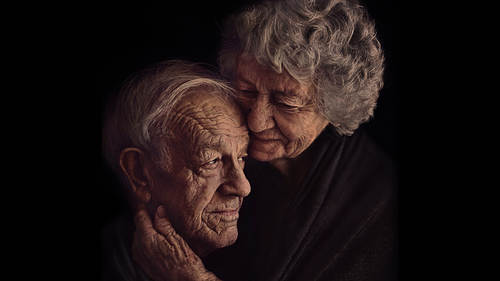 Create The Scene for Newborn Portrait
Kelly Brown
Lesson Info
5. Create The Scene for Newborn Portrait
Take storytelling ideas for newborns and turn them into reality with handmade props. In this lesson, Kelly walks through different props she's created and how she went from the original inspiration to crafting a unique prop.
Lesson Info
Create The Scene for Newborn Portrait
So when it comes to creating the scene, I've talked a lot about, you know, sourcing the different products and things like that, that I need to set these shots up. For me, like this particular image here, comes from being inspired by the mother of the baby, who had a very close connection with her grandmother. And her grandmother is her guardian angel, so she wanted to incorporate wings into her shoot. I did a beautiful maternity shoot, and I handmade wings for that, and then I wanted to create something different for her newborn shoot with her little babies after they were born. So... that's the final image, but this was my concept, like, for me to be able to draw it and show it to you is pretty crazy. But that was my original concept, and my vision, and then I had to try and figure out how I was gonna bring it to actual life, to make it. And this is that process that I was talking about before that I love so much, that creating something. And I had to, paper mache a bowl. I first had...
, wire and I created the shape, and then I used a lot of glue and paper mache to create the bowl, to make sure that it was nice and supportive and strong enough to hold two babies. Then I used pool noodles again, (laughs) and I made the feathers out of paper. So I just drew, you know, different sizes. There were three different sizes, and I cut out multiple pieces, and folded them in half, and hot glue gunned them down, and went all the way around there. And you can see just inside, that there are sheets of cardboard there, and that's what I'm able to stick those too. So then, bringing that together... to create that. It's something truly unique that nobody else is going to have and it's something for her. Now I did do it in color, as I'm spray painting it, but as I started to go through that process, that I mentioned before, that your ideas sometimes change along the way. Well, when I was retouching that photograph, I was like... I often will kind of just put like a black and white filter over it to see what looks like. And when I did that, I preferred it as a black and white, and I wanted it to be really dark and moody. So, when I created that, she first saw the bowl and she was like "Wow" and then I brought the wings out and she's like "Oh my goodness". And it took me about three hours to make, in terms of the feathers. The bowl took a little bit longer. But, the feathers didn't take long at all, so I had to sit in front of the TV at home, with my hot glue gun burning my fingers, and having a little bit of fun. (laughs) And what I said before about magazines, so I was on a flight and I had a fashion magazine, and I saw this beautiful flower. And I've had this, uncreative life, previously in one of my other classes. I was like I wanna make that flower. That would be beautiful to see a baby in this. And I think, gosh, that must be about four years ago now. So I drew an outline just over the top, I drew what I could draw, and then I just followed the lines down and then created my own center, to create a template. And then I printed that on really large sheets, and then cut out pieces of sheet foam, like, three millimeter foam core, and I, this is what all of these petals are made out of. And then on the inside, I had to source a different type of product that I could wrap around the baby. And believe it or not, it's that, very soft, underlay that goes under carpet and floating floors. And it's like a rubber, but it's, it's very, very soft, and I could bend it and fold it. So, sourcing all of the different elements, you've gotta really think: Okay, how am I gonna put the baby in there? What's gonna be structurally supportive enough, to hold that, shape? and then What can I put around the baby that's gonna be nice and soft and... to make it comfortable for a baby to go in there? So, yeah, that was a single shot. What I remember, when I was entering a competition with it, I challenged the rules. And I said: "but for safety like, could I..." Because I wanted to make this in two parts, I said "for safety reasons because it's, "like a meter in diameter, so it's big, so I would have "to stand on something above it to get the whole shot in." And they said "No it can't be composite. You "can do headswaps, but you can't do a composite." So I had to stand, with my legs apart, right up against the petals, and have my camera on live view to take that shot as a single capture, at a very wide angle. So I had to fix a little distortion, and make sure that I got that baby in focus, which was really tricky. But, taking into consideration: how are you going to capture it?, how are you going to frame it? All of those things right from that initial, train of thought to creating something like this. And then you go through the process of lighting: how are you going to light it? In my studio, I have a natural light studio, you can see, it's got so much natural light, it is ridiculous. But, when I'm photographing, I know with babies, I wanna keep it really soft, and gentle, that light. I'm not creating, you know, a dramatic effect with babies because, you know they're beautiful and soft little creatures, I want it to be lovely and soft, but I still want to create shadows. So even with natural light, I have to create, you know, areas where I can direct that light to where I want it to be. But when I'm photographing something high-key like that flower, then I need to bring in reflectors and things like that. So depending on your choice of light source, and mine is going to change over the next five set ups, for those different effects that I'm talking about. But for babies, I stick to the natural light, I can direct it by blocking some light, and then I can also, you know, bring light back in from the other side with using reflectors and v-flats, and stuff like that.
Ratings and Reviews
Among a sea of wonderful teachers here at CL, Kelly is the cream of the crop. All of her classes are outstanding and this one is no exception. Amazing teacher. Amazing class. Amazing education. If you are hoping to stretch yourself to create deeper more meaningful stories in your images, or are feeling the pull of print competition but need some direction, this is definitely the class for you. Thank you Kelly!
Kelly Brown is a true inspiration. She has been my idol in this industry since I began. This class was amazing. I love how honest, authentic and genuine she was. But most importantly I loved her wise direction and teaching style. Kelly brown thank you for this gem. You helped light a fire in me. I'm so excited to start telling amazing stories with the skills I have learned from this class.
Just loving this class! Kelly is one of my favorite instructors. She is very good at articulating her ideas and carrying them to an absolutely wonderful end product. Her images are always stunning. I love that she always puts safety first with her models. Thank you Kelly for sharing your creative visions with us.
Student Work