Capturing Story in Portrait Photography
Create The Scene for Teenager Portrait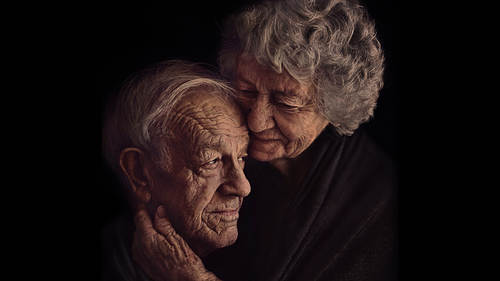 Capturing Story in Portrait Photography
Create The Scene for Teenager Portrait
Lesson Info
Create The Scene for Teenager Portrait
So when it comes to this image, and when I wanted to create it, I had to be able to figure out how I was going to light this skirt up. How I lit the little, I don't even know what you would call it, flower in her hand, I suppose. But, I found some beautiful fabric that was sheer in a fabric store. I spent around $120 on the body piece and the fabric and the wire, so that's all it really cost me to make this particular setup. And I had everything else that I needed. I had a budget in mind. I'm going into this with $150. So by the time, I suppose, I bought some glue, I bought a paint brush, and things like that, I hit my budget. So I glued the fabric onto the body piece and, because it was sheer, then gave it this beautiful kind of, the glue came through and gave it a beautiful texture. It was really quite lovely. And then I bent the wire into these petal shapes and hot glued it to the fabric, and then cut them all out individually. So it was a bit of a timely process, but I knew what I ...
was creating was going to be so different to anything else that I'd see that people would be like, "Whoa, that's a bit strange. "What is that?" So, going through making the different things, inside this little flower that she held in her hand, I filled it with tulle that I just had in my studio, just a little bit of tulle all bunched up, and I had a tiny LED light that I just dropped inside it and it lit that up, and the tulle allowed it to kind of glow, if that makes sense. And so, with the skirt, what I did was I had some LED light panels, and I created a belt, and I tied the LED light panels around her waist. And they're a flex panel so they're quite soft and you can bend them with LED lights on them. And then I just layered tulle over and over and over the lights to diffuse that light so that when we put the skirt on it just glowed. But when I captured this, I had to make sure that the light wasn't so bright that I was overexposing that and not getting the detail into that face, which is what I really wanted. And I knew that a little tiny bit of that light would come off what she was holding to light up her face. So then I had to look at the lighting and how I would light this particular setup to sort of make it look like all that was lighting the area was the skirt and the flower in her hand. So you can see there, off to the left-hand side I've got a very big soft box, and that's another continuous LED daylight-balanced light. So, I've got that at its strongest setting and I've pulled it back and it's diffused with a really sort of thick scrim over the top of that light. And what I've done is I've exposed for her skin tones and then I've turned the LED light panel around her waist down to its lowest setting so it was just that little bit of light coming through. And then what that's allowed me to do in post-production is just to lift it to where I needed it to be. So when I captured this image, you can see the beautiful background there that I had. What I actually did was I had some more photos off my phone of skies and clouds, and that's how I overlaid those in Photoshop. So that's definitely not a single capture, but that's more of a personal capture for me to tell, just to show her how much she lights up my world, 'cause sometimes you have to continually tell these kids how really incredible they are and how amazing they are, because sometimes they don't feel it, which is really cool. So yeah, another bird's-eye view there of that lighting setup and how simple it is. With something like this I did want it to have that mood to it; that darkness. If I had wanted it to be a little brighter and lighter, I would have brought in a reflector over here and bounced some light back in, but I definitely, because I'm sort of focusing on that light panel underneath the skirt, I really wanted it to have a moodiness to it and every time I create something like that, it just teaches you something more about what you can actually do and what's capable. I did have to Photoshop out the black leads from the light panels underneath her skirt, but that's okay. We had lots of fun creating that and she really enjoyed the process as well. I added a little bit of makeup, did her hair to suit the styling of this as well, because it all had to kind of flow on. I'm thinking if I left her hair out, which is very long, it just wouldn't have gone with that shot, so I wanted it to have a very long and slender sort of look and to give that sort of feeling and to create the image, I suppose, that I wanted to create. I was also heavily inspired for this by an artist who creates these gorgeous lanterns, so I didn't have permission to show those, but I just, on Pinterest, I went on and I found some beautiful lanterns and I just searched lamps, artistic lamps, sculptures, light. These are the sort of words I'm searching on Pinterest to come up with these sort of ideas. But it was a beautiful figure of a person, it was very obscure, but the panels that came out that were lit up really inspired me to create this. So, when you are searching on Pinterest and the internet, look up things that are slightly different. Search things that you wouldn't normally search so that you are shown something that's out of this world and unique. Something that you've not seen before.
Class Description
AFTER THIS CLASS YOU'LL BE ABLE TO:
Brainstorm and develop concepts for creative portraiture
Turn a client's story into a unique portrait
Design and build your own props and sets
Take great portraits of subjects at any age
Shoot and edit portraits with confidence
Increase the odds of success in photography contests
Move beyond traditional portrait photography
ABOUT KELLY'S CLASS:
Tired of the traditional, overdone portraits? Dive into creative portrait photography by turning a client's story into stunning portraits with substance. Learn how to brainstorm concepts for a unique image based on a client's story and personality. Explore options for building your own unique set and props. Working with techniques like Photoshop composting and in-camera double exposures, learn how to turn abstract ideas into portraits with meaning.
Join Kelly Brown, a nationally recognized portrait photographer that's captured several awards for her storytelling abilities, and go behind the scenes for five live portrait shoots. Create portraits that span multiple age groups, with a behind-the-scenes look at portrait photography for newborns, children, teenagers, adults, and senior citizens. From brainstorming to editing, weave a meaningful story in front of the camera.
Following the live shoots and editing, Kelly shares insight into photography contests, from the submission process to tips for wowing the judges. Learn how to prepare an image for a print or digital competition.
This isn't the beginner's class on creating a good portrait with basics like depth of field and properly lighting the subject's face -- this is the portrait photography class for photographers ready to go beyond the basics to capture their best portraits yet using creative storytelling techniques. Stop regurgitating the same tired traditional portraits you've seen hundreds of time and capture creative portrait photography that inspires.
WHO THIS CLASS IS FOR:
Intermediate photographers looking to break out of the norm
Professional photographers in a creative rut
Environmental portrait photographers
SOFTWARE USED:
Adobe Photoshop CC, Adobe Camera RAW
ABOUT YOUR INSTRUCTOR:
As one of the most awarded portrait photographers, Kelly Brown is known for her knack for capturing creative portraiture. The owner of Little Pieces Photography in Brisbane, Australia, Kelly is most known for her work in the newborn genre, though her portraiture spans all ages. With a straight-forward, easy-to-follow teaching style, she's taught newborn photography and posing classes in more than 20 countries. As the judge for international print competitions and the winner of highly reputable contests such as the WPPI Photographer of the Year, Kelly also shares insight into photo contests with her students.
Reviews
Among a sea of wonderful teachers here at CL, Kelly is the cream of the crop. All of her classes are outstanding and this one is no exception. Amazing teacher. Amazing class. Amazing education. If you are hoping to stretch yourself to create deeper more meaningful stories in your images, or are feeling the pull of print competition but need some direction, this is definitely the class for you. Thank you Kelly!
Kelly Brown is a true inspiration. She has been my idol in this industry since I began. This class was amazing. I love how honest, authentic and genuine she was. But most importantly I loved her wise direction and teaching style. Kelly brown thank you for this gem. You helped light a fire in me. I'm so excited to start telling amazing stories with the skills I have learned from this class.
Just loving this class! Kelly is one of my favorite instructors. She is very good at articulating her ideas and carrying them to an absolutely wonderful end product. Her images are always stunning. I love that she always puts safety first with her models. Thank you Kelly for sharing your creative visions with us.