Global Adjustments in Camera Raw®
Kelly Brown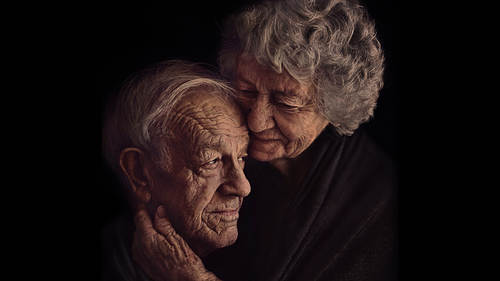 Global Adjustments in Camera Raw®
Kelly Brown
Lesson Info
32. Global Adjustments in Camera Raw®
With the shooting finished, jump into editing inside Adobe Camera RAW. Work with color temperature, get started adjusting skin tones, and work to keep composite edits consistent.
Lesson Info
Global Adjustments in Camera Raw®
I've gone through yesterday's images here and I have selected five photographs. I'm always shooting in Camera Raw so that when I open these files, I'm gonna open them in Camera Raw. I'm going to then make any adjustments in Camera Raw that are global adjustments that I need to make, and then I'm going to go straight into Photoshop. I don't personally use Lightroom, nothing against Lightroom, it's just me, particular, I'm a Photoshop girl and I can do everything in Photoshop that I can do in Lightroom. I've got my own ways and habits and there is a million ways to do everything in Photoshop, so I'm not trying to tell you that there's a new, other way to do it, I'm just saying do what works best for you. And I'm gonna show you how I look at photographs, how I bring out the detail, and how I use Photoshop to do that. I'm going to go ahead and highlight these selections and I think with the newborn shoot I took three photographs and I was happier with the final capture that I took there in...
terms of the pose and the way that the baby was sitting. And I can see I've got two photographs here of Olivia, a 10 year old, selected because I love the expression on her face where she's seated, but I'm gonna edit the one where she's standing because that was my original concept and vision. But I do really like the expression that she's got here on the seated one. Then with our teenager, this expression on her face really spoke to me, and the stance. I wanted her to feel powerful and like she was in control and confident, and I think out of all of the captures that I took of her, this one really stood out to me, so that's why I selected it. When you are going through and making your selects, you gotta go back to your criteria of why you're taking this shot. What is your goal? You go through and you're like, "am I selecting that just because of this? Or am I actually creating an image here that's showing the purpose behind that frame?" So we'll open those in Photoshop. And then obviously we have our double exposure there of Raymond, which was absolutely brilliant. One thing that I always use Camera Raw for is to have a look at the color temperature. I was asked previously about my white balance. Because I'm shooting RAW, and I've got all of that information in that file, and these files are absolutely huge, I can quickly just adjust the color temperature here, under white balance. And when I do this, I'm really looking around that daylight balanced temperature of 5,600 Kelvin degrees. Which is quite warm, but when we shot this, under the strobes, they were quite warm, so it's 6,350 Kelvin. So I'm gonna bring that back to probably around that 5,600. Here we go. And that's probably looking a little more accurate for me in terms of that color balance. I can click down to the next image, and I know I can warm this up a lot. It's at 4,500, I can bring that temperature up, make that really nice and warm. And let's go there for that baby around 5,500, only because sometimes babies can be a little red, and this little one, she actually had quite pink skin tones, from memory when I was photographing her, so I'm gonna keep that there. And if I need to warm her up a little more in Photoshop, I actually can. I don't need to adjust any of my exposure. I'm looking at my histogram, I've got lots of detail there in my highlights, so I don't need to adjust the exposure or bring those highlights down. I'm really happy with those. Then down here, because I'm going to do a head swap, I need to make sure that both of these have the same color temperature. And looking at the histogram, it is not that different from highlights and shadows. And when I mean highlights and shadows, I'm looking at the shadows down here where they end, highlights up here where they start, and if I go between both of those, there's not a lot of difference; so I don't need to adjust the exposure there at all to make this gel. And that's when you are doing any form of composite, you need to make sure that when it comes to all of those different elements, in terms of lighting, depth of field, focal plane, exposure, color temperature, all of those match. Because if it doesn't, then you're gonna really be able to tell that something's been copied and pasted into that photograph. So all of those different elements need to be shot at a similar focal length, depth of field, in terms of your aperture, and those lighting scenarios, in terms of the direction of light and everything. So let's adjust this, let's bring this down to around 5,600. And then we'll do the same here, 5,500, so that's gonna be good, and then down here.
Ratings and Reviews
Among a sea of wonderful teachers here at CL, Kelly is the cream of the crop. All of her classes are outstanding and this one is no exception. Amazing teacher. Amazing class. Amazing education. If you are hoping to stretch yourself to create deeper more meaningful stories in your images, or are feeling the pull of print competition but need some direction, this is definitely the class for you. Thank you Kelly!
Kelly Brown is a true inspiration. She has been my idol in this industry since I began. This class was amazing. I love how honest, authentic and genuine she was. But most importantly I loved her wise direction and teaching style. Kelly brown thank you for this gem. You helped light a fire in me. I'm so excited to start telling amazing stories with the skills I have learned from this class.
Just loving this class! Kelly is one of my favorite instructors. She is very good at articulating her ideas and carrying them to an absolutely wonderful end product. Her images are always stunning. I love that she always puts safety first with her models. Thank you Kelly for sharing your creative visions with us.
Student Work