Image Lighting
Kelly Brown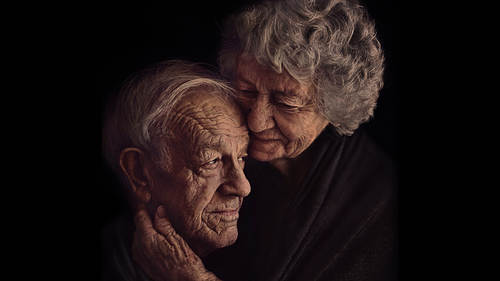 Image Lighting
Kelly Brown
Lesson Info
45. Image Lighting
Lighting helps create a mood in the image, from the source to the direction. In this lesson, Kelly expands on the portrait lighting tips from the live sessions with details on natural light, lighting direction, shadows, and more.
Lesson Info
Image Lighting
Moving onto the next kind of segment here and talking about entering photography competitions. I'm gonna break down a few more of those elements. So the first one we're gonna talk about is lighting. And the correct use of light needs to enhance an image. And it should be appropriate to the image and the subject. So I've talked little bit about the lighting throughout our storytelling course in terms of photographing five different generations and those different uses of light in terms of the impact and what's suitable for the person that's in that in terms of age. With a photograph like this this was to celebrate my grandparents 60, I think it was their 64th wedding anniversary. And it was really wonderful to do this for them you know as they, every year that they got older I was able to photograph them and try different things. But one thing that always came to me when I photographed them was my preference for natural light. So you saw I used different lighting techniques throughout t...
he storytelling course and being able to do that and play with those different lights really does bring a different element to a photograph. So when I'm in my studio at home and I'm working with newborn babies I want that light to be really soft. I wanna create beautiful, you know, sort of, timeless images that show all of the details and having that soft with babies really allow me to do that. I'm not, you know, shooting high key images with lots of natural light or anything like that. I still love shadows. But with that natural light I have to learn to direct it. So I sometimes block it out. And I sometimes, you know, bounce light all of those things. So depends on the photograph that you are shooting and how you wanna actually light it. So for example with this particular photo here I've just got natural light coming in at a 45 degree angle. So if this wall over here was my light source and I'm faced here I'm at a 90 degree angle towards that light. So I've sat them down in position and I've turned them at a 45 degree angle towards that light and allowed that light to come in. What I've then done because it was a full window from floor to ceiling is I've blocked the bottom half of that light to only allow the light at the top of the frame to come through so that there's no light kind of bouncing up this way and creating any unwanted shadows in areas that I don't want them to be in. So directing that light and having full control over it is really important. I could've created the same image with a strobe or a continuous light. But I had natural light available. This was in my mother's house and I just sat them by a window and said you know guys it's that time I've got to take a picture. And it was really quite simple. But it's the light that creates that impact that adds and then bringing it out in Photoshop in terms of using highlights and shadows and enhancing those creates that three dimensional effect. And that's what I'm tryin' to do here. So whenever I am considering light you know, it has to be the right type of light for the subject. There's a few different rules when it comes to lighting that you need to follow. And that's remembering where the direction of that light should come from. I'm not gonna light a subject from down here unless I'm shooting a portrait for Halloween. I always wanna make sure that my light is coming from a much higher perspective and falling down across my subject from that eyebrow. Even when I'm photographing babies in my studio every day for client work I'm really looking at the direction of that light coming across because you want it to be flattering and you want it to really enhance all the features that you're, you know, of the subject that you're photographing. So for me it's gotta be appropriate. And I am a lover of natural light. It's free. And it's just knowing how to see it and in terms of seeing it what I look for is shadows. So, when I sat them down in front of the light you know I'm looking for shadows in here. Being able to turn them on that 45 degrees light source sorry angle towards that light source allowed that little bit of light to leak through to the other side of her face. So that that way it wasn't like split lighting with half of her face lit and half dark. You really need to see both sides of her face to get that impact that I'm trying to create here with the light. So when it comes to lighting and entering print competitions it is huge. Sometimes people, you know, will use multiple sources of light when they're entering a competition. And you know what, that's great if you're trying to add detail or definition to detail in a photograph from multiple different angles. But just remember that the way that you choose to light an image start with one light and then add more so that you can see the difference and at least you've got something to compare it to. That's probably my best advice when it comes to lighting. So like we did throughout the story storytelling we started with one and then would bring a separate one in to kind of see the different, difference in that impact that it created. So light for me is huge when it comes to mood and impact.
Ratings and Reviews
Among a sea of wonderful teachers here at CL, Kelly is the cream of the crop. All of her classes are outstanding and this one is no exception. Amazing teacher. Amazing class. Amazing education. If you are hoping to stretch yourself to create deeper more meaningful stories in your images, or are feeling the pull of print competition but need some direction, this is definitely the class for you. Thank you Kelly!
Kelly Brown is a true inspiration. She has been my idol in this industry since I began. This class was amazing. I love how honest, authentic and genuine she was. But most importantly I loved her wise direction and teaching style. Kelly brown thank you for this gem. You helped light a fire in me. I'm so excited to start telling amazing stories with the skills I have learned from this class.
Just loving this class! Kelly is one of my favorite instructors. She is very good at articulating her ideas and carrying them to an absolutely wonderful end product. Her images are always stunning. I love that she always puts safety first with her models. Thank you Kelly for sharing your creative visions with us.
Student Work