Introduction to Entering Print Competitions
Kelly Brown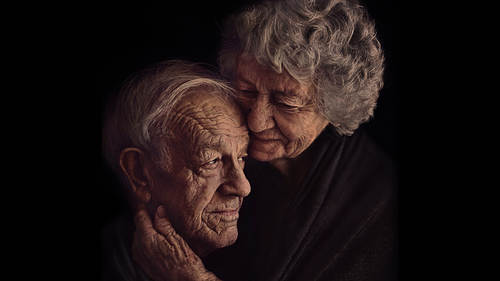 Introduction to Entering Print Competitions
Kelly Brown
Lesson Info
38. Introduction to Entering Print Competitions
Photographs that tell a story are great for entering into competitions -- but how do you get an image noticed by the judges? In this lesson, Kelly discusses why you should enter photography competitions.
Lesson Info
Introduction to Entering Print Competitions
This is something I've actually never shared before, my perspective, my view and my experiences on entering photography competitions. I do recall the very first time I came across a competition in a magazine and thought, you know what, why not, I'm just gonna enter it. Yeah, I didn't follow the criteria, I didn't follow the guidelines. (laughs) And, I never heard anything back surprisingly because I was so new to it. There was a little bit of a drive in me that I knew that I kinda needed to know how or where my work actually sat within industry standards. And that's probably been the biggest part for me. As far as an industry, we are unregulated. Anyone can pick up a camera, anyone can become a photographer. They can register a business. In terms of industry standards, I truly believe that when it comes to setting that bar of standard professional practice and where you sit within it, the one and best place for you to understand where you are in terms of those standards is by entering ...
competitions. There are some incredible competitions around the world. I tend to enter competitions in Australia and have done for many years in the past. I enter print competitions at WPPI. And those two competitions are, in my opinion, two of the highest standard of competitions that I've entered. When you put your work out there to be judged you know you're going to get quality feedback and enjoy that experience and learn so much from it, purely because of the judges that they have there and the experience and knowledge that they have. A lot of judges these days that come through the system, have to experience a lot of judges training. So when you go along and you watch these competitions and you're receiving feedback, you know that it's gonna be from someone who actually knows what they're talking about which is invaluable. That feedback truly is invaluable.
Ratings and Reviews
Among a sea of wonderful teachers here at CL, Kelly is the cream of the crop. All of her classes are outstanding and this one is no exception. Amazing teacher. Amazing class. Amazing education. If you are hoping to stretch yourself to create deeper more meaningful stories in your images, or are feeling the pull of print competition but need some direction, this is definitely the class for you. Thank you Kelly!
Kelly Brown is a true inspiration. She has been my idol in this industry since I began. This class was amazing. I love how honest, authentic and genuine she was. But most importantly I loved her wise direction and teaching style. Kelly brown thank you for this gem. You helped light a fire in me. I'm so excited to start telling amazing stories with the skills I have learned from this class.
Just loving this class! Kelly is one of my favorite instructors. She is very good at articulating her ideas and carrying them to an absolutely wonderful end product. Her images are always stunning. I love that she always puts safety first with her models. Thank you Kelly for sharing your creative visions with us.
Student Work