Portrait Shoots Recap
Kelly Brown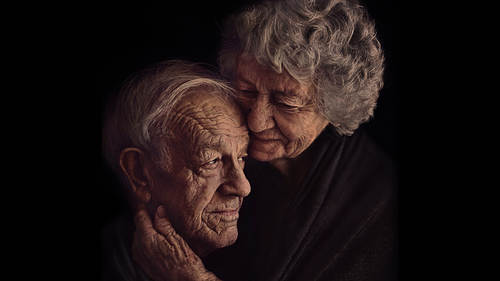 Portrait Shoots Recap
Kelly Brown
Lesson Info
31. Portrait Shoots Recap
Review all the images from the live shoots during the culling process. Kelly explains why planning the shoot helps to prevent overshooting, and what she looks for when selecting images.
Lesson Info
Portrait Shoots Recap
This segment I'm just going to show you a few things that I go through, when I'm photographing, sorry, when I'm editing images that I've photographed that are a little more, sort of, fine art in that sense, that they take a little more, you know, tweaking in Photoshop to really tell that story. So, if I'm doing a normal client image, and it's an everyday, sort of, baby in my studio, I've got a very quick, fast process when it comes to editing and I like to streamline it as much as possible. But when I'm creating photographs like this, I really want to take those images that next step further. I want to create something completely different. So, I've gone through and I've made my selections as to which images that I wanted to capture, and if I have a little look at how many photographs I've actually taken, down here there's only 35 photos. So, over those four shoots, I've been very particular about what I'm going to capture, and I've shot with purpose and intention. So, I don't tend to ...
overshoot. Now that's just me personally, I'm not saying don't overshoot, but I'm at a place very I'm very confident in my abilities when I'm handling my camera, and also understanding the direction of light. But I think when you go through that mind map and that plan, and when you know what it is that you're creating, and you've worked through every step towards creating it, and you've thought of, actually, every element that's required to create that photograph, you can just walk into that shoot and be able to take that photograph, without having to take a million captures. Does that make sense? So, that's why I don't tend to overshoot, but also, it saves me from having to go through a million photographs to find one or two to edit. So when I'm creating these story-telling portraits, I'm not going to edit, like we talked about yesterday, you know, a massive gallery for them, I'm working towards one, beautifully framed photograph that's going to go on their wall. So we'll talk a little bit about, after I do the shoot, I'll show them the captures, I'll talk to them about the different expressions, ask them which one they like, so you are able to sort of see with Janice, you know, when I said, "like look at those photographs," and she said, like she made a comment about her age, things like that, but when I sit down at the end of the shoot, and I go through some of those captures with the client or the model, I'm looking to see which one stands out to them. I'm watching there reactions to see which photograph really speaks to them in terms of their expression. Because I know when I have my photograph taken, the photograph I pick, might not necessarily be the photograph that the photographer picks for me, and it's, you know, maybe a little bit of a control freak in me, but you know, none of us really like being in front of the camera. You know, we're very picky about ourselves, and we're our own worst critiques. So, that's why I like to incorporate them in that process of what images really speak to you, what expressions stands out, which one do you love, which is your favorite? And then I'll start to look at that and go, if they go, "Oh, I love this sort of set-up, but I love my expression in this," I might do a head swap, because they can't always have the exact same expression throughout that shoot. So, I'm always listening and learning because, when I deliver something that exceeds their expectations, that's when I know I've done my job. I'm not just wanting to kind of, you know, for them to go, "oh that's amazing," I want to blow them away. Because when I blow them away, that's just going to create, more interest in what it is that I'm doing, and get more clients like this in the door. So, that impact that I leave on them is really, really important.
Ratings and Reviews
Among a sea of wonderful teachers here at CL, Kelly is the cream of the crop. All of her classes are outstanding and this one is no exception. Amazing teacher. Amazing class. Amazing education. If you are hoping to stretch yourself to create deeper more meaningful stories in your images, or are feeling the pull of print competition but need some direction, this is definitely the class for you. Thank you Kelly!
Kelly Brown is a true inspiration. She has been my idol in this industry since I began. This class was amazing. I love how honest, authentic and genuine she was. But most importantly I loved her wise direction and teaching style. Kelly brown thank you for this gem. You helped light a fire in me. I'm so excited to start telling amazing stories with the skills I have learned from this class.
Just loving this class! Kelly is one of my favorite instructors. She is very good at articulating her ideas and carrying them to an absolutely wonderful end product. Her images are always stunning. I love that she always puts safety first with her models. Thank you Kelly for sharing your creative visions with us.
Student Work