Prepare Set for Child Portrait
Kelly Brown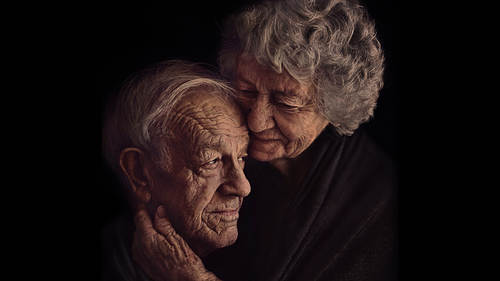 Prepare Set for Child Portrait
Kelly Brown
Lesson Info
11. Prepare Set for Child Portrait
Build a set that creates an illusion while keeping the child safe. See the inspiration behind the set, then gain insight into tricks for creating special effects like fog and wind indoors.
Lesson Info
Prepare Set for Child Portrait
With this particular set up, and how I'm gonna do it, there's a few things that I kind of want to point out before I actually start shooting it because I've already got a very clear vision of how I'm going to edit this photo in post-production. So, my original concept had the balloons much larger and almost touching, if that makes sense. But because I want to shoot this from a lower perspective so that I'm on the same plane as Olivia when she's standing up here on the swing, I need to get down lower. When you come down lower, your perspective changes. And then I start to lose background. So if the balloons were bigger, and this was the size that I originally wanted them. You can see that it's much larger. So from a lower perspective, I would lose that background. I would have probably had to of printed maybe another meter or two on top of that. And that's a lot of paper. So, I know in Photoshop, and as per the rules of the competition, I can slightly enlarge those without any problems.
So I already know in my mind that that's what I'm gonna have to do, and sometimes, to create that single capture, you can't always get it spot on. You want to get your exposure right, your composition right, but things like that can sometimes be a little bit out of your control. Then, when it comes to creating that illusion, we've printed another strip of paper along the front here so that as I'm over there, I'm gonna line the pattern up here with the background to make sure that I get that sort of seamless repetition of those lines going through there to be able to really, truly create that. But talking about the safety aspects that we've got going on here. So, obviously, this boom arm is not strong enough to hold the weight of a 10-year-old. So I want to make sure that Olivia is going to be extremely safe up here, and she's not going to fall or go anywhere. I'm also going to have someone close by just holding her hand until I'm actually kind of ready to take that shot. So, underneath our swing is a stool. It's a very steady stool, and I actually researched this particular stool because it holds 100 kilos in body weight. So that's a lot, and she's a 10-year-old girl. There's no way she could ever weigh that much. You'd have to put 10 of her on here or maybe more. But underneath, I've also got two sandbags holding that down, and then we've got two clamps, and I can't even move those. So I probably wouldn't even be able to lift that stool with the two sandbags on it. So that is clamped tight, so it's not gonna slip and slide or go anywhere, so it's taking into consideration all of those factors. And then we've got weights over here counteracting the boom, so that that's not gonna go anywhere. And she can hold onto these and pull it. We're gonna ask her not to pull it down, but she can sort of hold them. But at the same time, yes. Then we're gonna bring in dry ice, and obviously when you're using dry ice, you have to be extremely careful. Kids should never go anywhere near dry ice. So we're gonna bring that on after we've brought Olivia in behind here. And it's gonna be positioned just over here and just over here, and it's gonna sort of drift across the front of the photograph there to create some of that sort of floating cloud look that we want. You can use smoke machines. I've picked one up at Aldi for like $29. So, they're really affordable, but I can't bring devices like that to the United States because of the different voltage and wattages with those machines. But dry ice is great and it works perfectly for this. You just have to make sure that whoever is handling it has gloves, tongs, and all of those things, so that they're not gonna burn themselves because it burns exactly like fire. So gotta be really careful with that. So talking and communicating with your clients prior to this is really important and letting them know, like, I went in, I met Olivia, we talked a little bit about what we're gonna create. I've asked her if she knew what dry ice was, and she was like, yup. And she knows the whole process. So I'm gonna communicate with her throughout this photograph and let her know exactly what I'm doing. We're also gonna put in a little bit of wind on her just with a reflector. We're gonna waft and fan at her and just to give her a bit of movement in her hair and her dress to create that illusion like she is floating. So thinking about all of those different elements to bring that illusion to life. Alright, so we're going to start with moving this light into place. So Gary, if you can help me do that. And I'm gonna put my camera in place before I bring Olivia on set so that I'm prepared. (wheels creak) So when I shoot something like this... So we're just gonna bring that light over this way. Yeah, perfect. So you can see my light stand's got two really heavy sandbags on it because it's up high because Olivia's going to be up higher. I need to make sure that that light is exactly where I want it. Again, it's just gonna bring in a whole heap of beautiful soft light into this set.
Ratings and Reviews
Among a sea of wonderful teachers here at CL, Kelly is the cream of the crop. All of her classes are outstanding and this one is no exception. Amazing teacher. Amazing class. Amazing education. If you are hoping to stretch yourself to create deeper more meaningful stories in your images, or are feeling the pull of print competition but need some direction, this is definitely the class for you. Thank you Kelly!
Kelly Brown is a true inspiration. She has been my idol in this industry since I began. This class was amazing. I love how honest, authentic and genuine she was. But most importantly I loved her wise direction and teaching style. Kelly brown thank you for this gem. You helped light a fire in me. I'm so excited to start telling amazing stories with the skills I have learned from this class.
Just loving this class! Kelly is one of my favorite instructors. She is very good at articulating her ideas and carrying them to an absolutely wonderful end product. Her images are always stunning. I love that she always puts safety first with her models. Thank you Kelly for sharing your creative visions with us.
Student Work